Our new place sure has its share of bi-fold doors. Like this pair sectioning off the future dining room and the main hallway (see a floor plan here to get your bearings):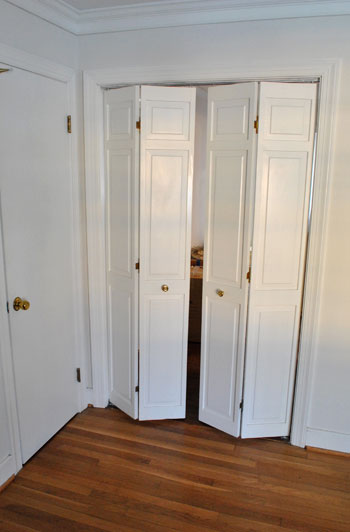 And this nearby set that closes off the hallway that leads to most of the bedrooms (we removed one door to get the daybed through on moving day):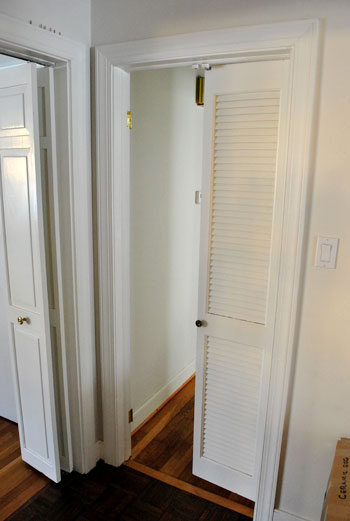 Then in our bedroom we've got another big set closing off the bathroom sink area…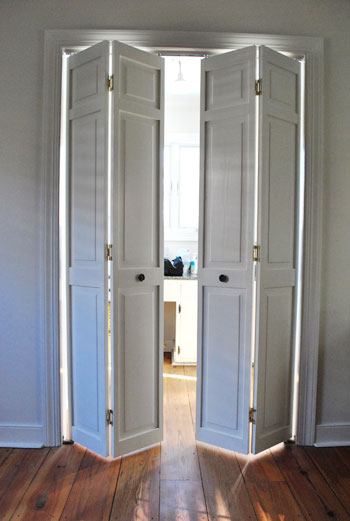 …and a single bi-fold door right next to it closing off the walk-in closet.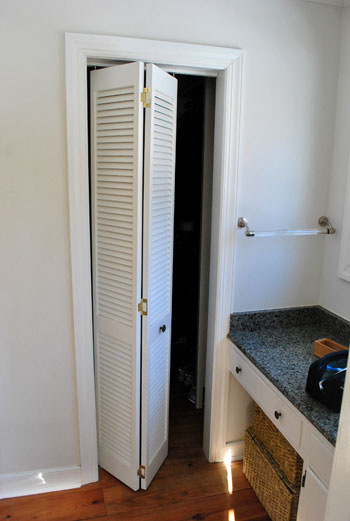 That doesn't even include all of the bi-folds that close off the other three bedroom closets. So basically… yeah, there's a lot of 'em. And unfortunately most of them go against the whole open / airy vibe that we're going for, so most of 'em had to go. Sorry bi-folds. But we're already loving how the hallway looks so much more open sans doors.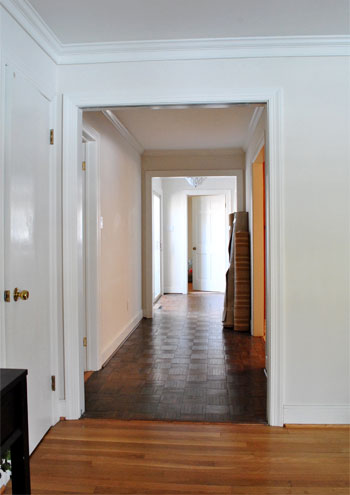 And getting rid of the straggler leading to the back bedrooms certainly helped too (we still have to go back and putty / paint where the doors were attached).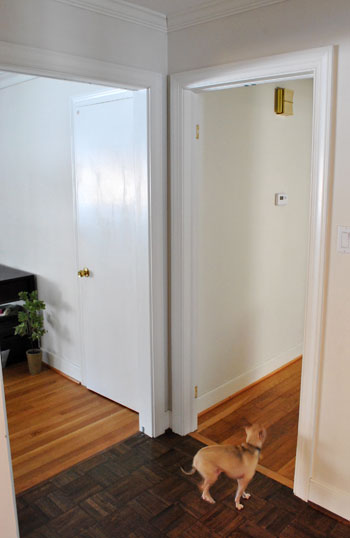 Our master bedroom is even looking airier thanks to the door departure.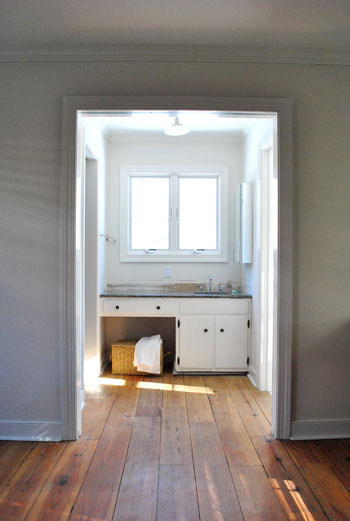 And although we're going to leave them on all of the other bedroom closets for now, we did take the bi-fold door off of our own closet (we were constantly bumping into it). We're thinking we might replace it with a thick floor length curtain at some point.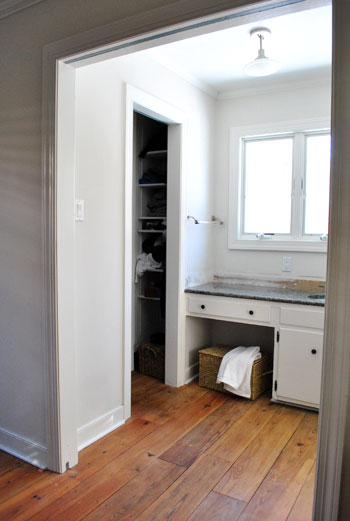 Another bi-fold that didn't get the axe was one between the kitchen and the laundry / mudroom.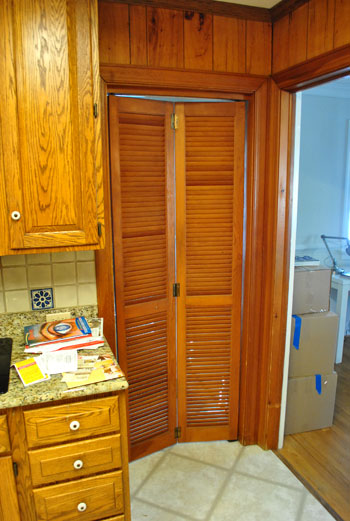 We don't have a particular fondness for the look of this door, so right now its saving grace is purely functional. Without it there's a straight shot from our carport right into the kitchen. See, here I am leering through the door to demonstrate.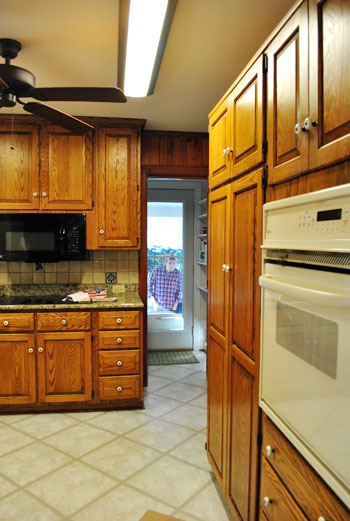 We've learned that surprisingly enough, the side door that leads out to the carport is the one all of the neighbors use when they stop by (in the words of the previous owners: "if someone comes to the front door, they're probably selling something"). And since my wife can and will nurse pretty much anywhere – even at the kitchen table – it's probably not a good idea to leave that window unobscured.
So we're going to leave that bi-fold up for now, but as soon as we can find a moment to frost that glass (so the light still pours in but the view is muddled) that bi-fold will be getting the same farewell treatment that the rest of them got. Stand by for that unbelievably exciting undertaking (I'm kidding, but hey- not every project is mind blowing). Oh and we're donating all of the bi-fold doors to the Habitat For Humanity ReStore so they get to live on in someone else's house, as opposed to junking up a landfill. Have you guys been to a ReStore yet? They're full of awesome old windows, doors, sinks, faucets, light fixtures, and even rainbow colored toilets. Believe me when I say that there's something for everyone.
Psst- This week's BabyCenter post is all about trying to get Clara to adjust well to the new house (so we didn't have an angry/grumpy/confused/scared bean on our hands). Here's what worked for us.