Our Book
***UPDATE: We're sending out a giant thank you to the 30,000+ respondents to our survey! We've selected a random winner of the $500 West Elm gift card using random.org and the lucky person is… Sarah M from Birmingham, AL! Congrats Sarah – check your inbox!***
It's no secret that I'm a card-carrying infographic geek (in case you're wondering, the card has a pie chart on it). Here on our blog we've captured one year of living in this house, our book tour, and of course your responses to our annual blogiversary survey all infograph-tacularly, so with some sweet talking to my wifey and gentle nudging to our publisher, I've convinced them to let me put a few infographics in our next book. #nerdvictory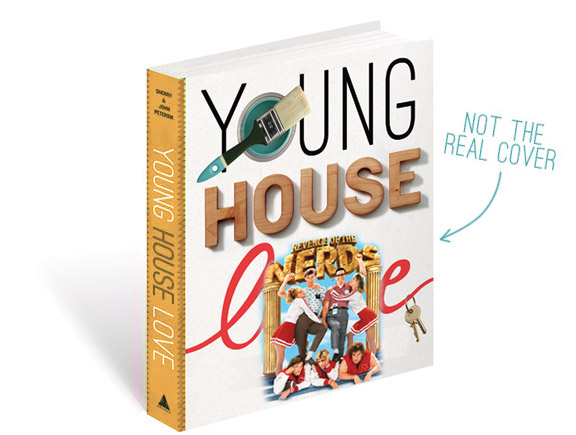 But obviously I need some info before I can get all graphic on you (not that kind of graphic). That's where you guys come in. Since Book Two is all about sharing how families really live (you can read more about it here) we thought it would be fun to share some stats on what "really live" means. We're about halfway done shooting the book (and mostly done sorting through your AWESOME submissions) and it has been an great reminder that there's a huge variety when it comes to families, design needs, and housing challenges. And since we can't photograph them all, we're hoping these infographics can represent a wider smorgasbord. Even if the questions are a little goofy sometimes…

To thank you for taking our little book survey we lined up a $500 West Elm gift card for one lucky winner. We'll select that person randomly from the respondents next Monday night (8/25) at 8pm EST. Please complete the survey just once per household. Oh and if you're an international reader, you can win a Visa gift card instead, so it's open to anyone in the world.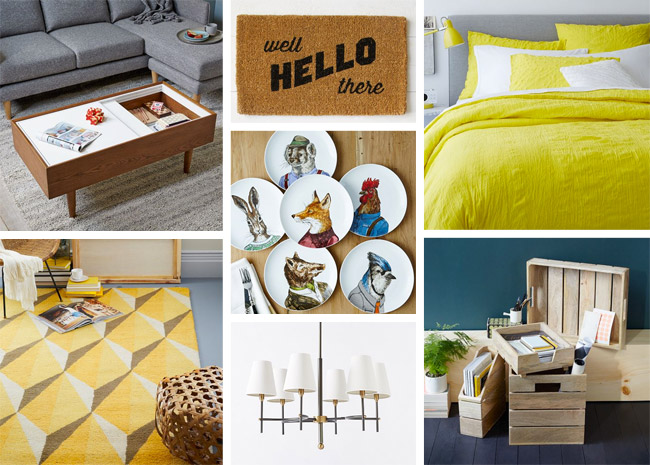 Taking the time to represent your little slice of home in the book could also end up earning you a shout out. We've got a few open-ended questions in there that will allow us to highlight some particularly unique / helpful / entertaining responses complete with your name and city (assuming you give us permission at the end of the survey, otherwise it's 100% anonymous).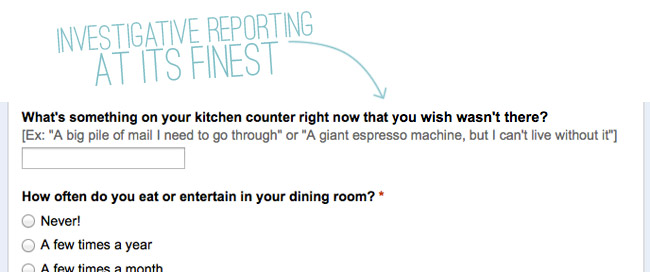 You can click here to begin the survey (or on the graphic below). It's not super-serious and by no means scientific, so we hope you guys have some fun with it. It's hosted via Google Forms and there are some open-ended questions but they're not required if you don't feel like typing much. Thanks in advance for taking the time to represent how you live in your home!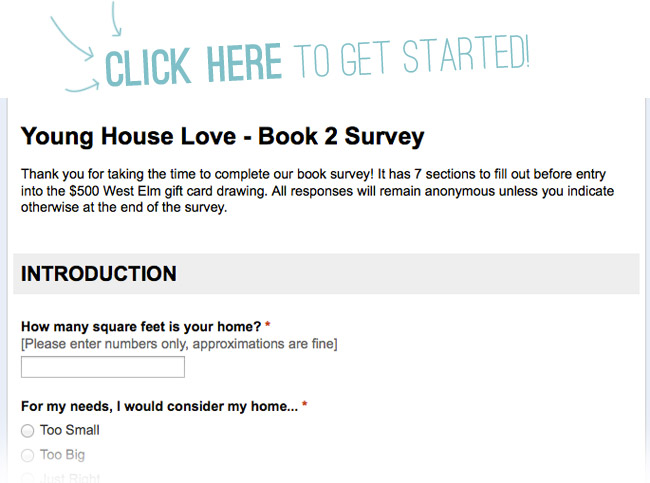 Oh, and PS: Since this has a $500 prize attached to it we won't be hosting our usual Fab Freebie tomorrow, but we're currently assembling some cabinets in the hopes of being back with a laundry room update tomorrow or Thursday at the latest.
&nbsp&nbsp&nbsp
We've been mentioning our second book off-and-on for several months now, usually followed by promises to give you some details soon, so we're finally fulfilling that promise.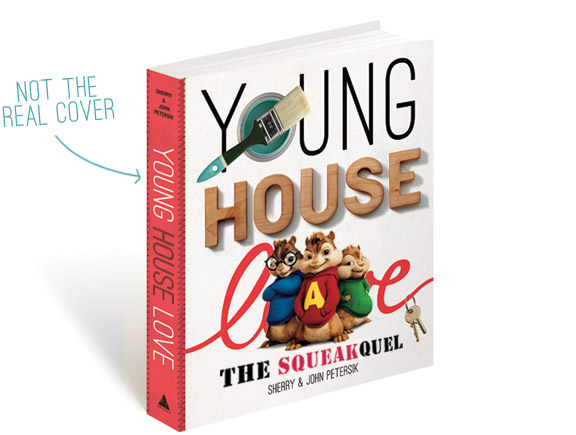 How did you get a second book deal?
Our original deal with our publisher, Artisan Books, was for two books, so we've known since signing on with them in 2011 that we'd be doing a follow-up to our first book, which came out in November of 2012 (more on that whole experience here).
When will this one come out?

Right now we're working towards a fall of 2015 release – although that depends on lots of factors (many beyond our control) so it's not set in stone yet. Artisan has been great. Instead of pressuring us to jump right back into developing Book #2 right after the first book's release, they encouraged us to decompress and take time to really be thoughtful about the second book. Having been through this process before, we have a much better understanding about how time consuming each step can be (the proofreading alone, my goodness!) so we know fall of 2015 will creep up on us faster than we think.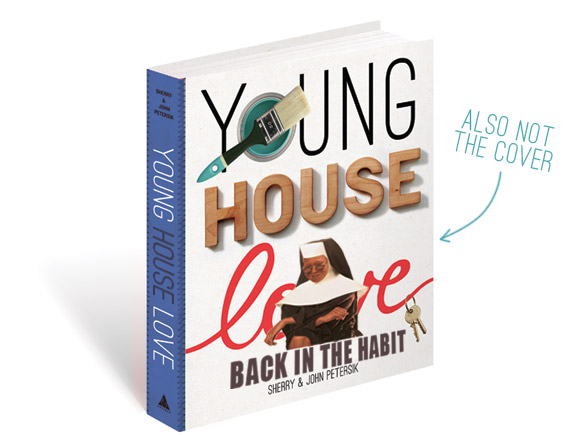 Will it be more of the same from Book #1?
Nope! There will still be specific projects and tips worked into every chapter, but the overall concept of the book will be different. We actually assumed Artisan would encourage us to follow the same format as Book #1 (if it ain't broke, right?), but they really wanted us to make it different, so it could stand alone. That sounded a lot more interesting to us as well… albeit sort of elusive for a while. What concept and format would grab us this time? We spent nearly a year tossing around ideas, drafting rough outlines, and brainstorming with each other and Artisan. At some points, Sherry and I worried nothing would ever hype us up enough to say "that's IT!", but sometime last winter we landed on an idea that got everyone excited, which added up to some really nice momentum.
So… what will it be about?
Without giving too much away, the goal is to write a book full of real decorating ideas that fit the way that families really live. It's all well and good to stare at gorgeous high end inspiration rooms, but where are the TV remotes? Where do they drop their mail? Do kids and pets actually live there? We want to highlight a bunch of decorating and organizing ideas that solve challenges that many families face, while making sure there's not just form and function, but meaning in every space (so each member of the family feels at home). Obviously our household isn't representative of everyone's family structure, so we're excited to step outside our own doors and include some other homes, which is a really fun departure from our first book, which was shot almost exclusively in our house. So in addition to chapters full of our projects and ideas, we thought peppering real home tours throughout this book allows us to showcase a greater variety of families, styles, and solutions.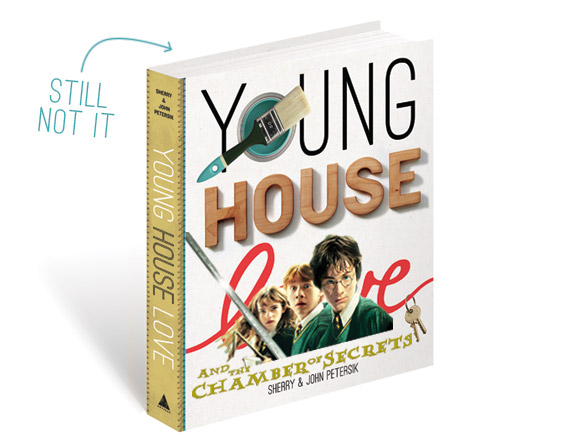 Are you looking for homes to feature?
Yes! We've already begun shooting some of them, but there's still room for more and we'd LOVE to consider yours (or your friend's / neighbor's / beekeeper's). Here's what you need to know if you're interested:
We're looking for homes that are beautiful but also very personal and reflect the tastes and needs of the people who live there. Even if you don't think your whole home is ready for its close up, we've got ways to feature single rooms or spaces if you think you have a really special kitchen, playroom, or even a great staircase.
Unique circumstances are encouraged. We want to keep the definition of "family" as wide as possible – from parents with kids, to empty nesters, to couples with pets, etc. etc. Do you live with your in-laws? Do you juggle a big family in a small apartment? Did you convert a bedroom into a hang-out room for your eight dogs? We're all ears.
Send your pics and brief story/description to

submission@younghouselove.com

with "BOOK TWO" in the subject
What if I don't have a home to submit? Can I still be a part of it?
Yes! We've got some other fun ways to work you guys into the book. We really want it to represent tons of families, so we'll let you know more about them when the time comes.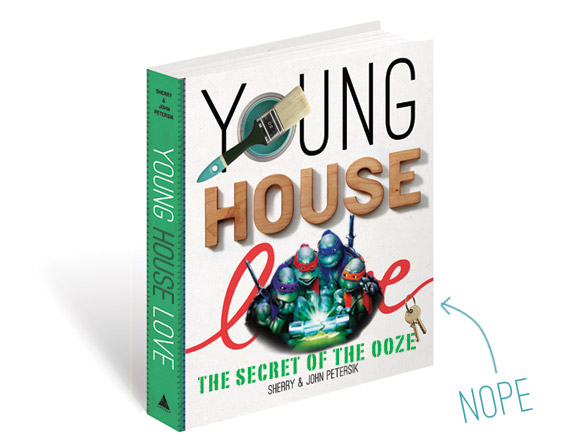 Are you going to have those crazy weeks of photoshoots in your house again?
Hopefully not! We're trying to make the process less hectic than last time, so we've been spacing out our photography – especially since this time we have the added challenge of coordinating shoots in other homes in addition to our own, as well as juggling a newborn. At one point we tried scheduling all the shoots to be done before Teddy arrived, but quickly realized it would be impossible. It was nice to check some off beforehand though, and Artisan has been so great about letting us pace ourselves and focus on enjoying Teddy's arrival. We finalized our outline last month, recently started writing some chapter intros and tutorials, and are aiming to have everything else shot by the end of the summer, at which point we'll have a few months to complete the manuscript.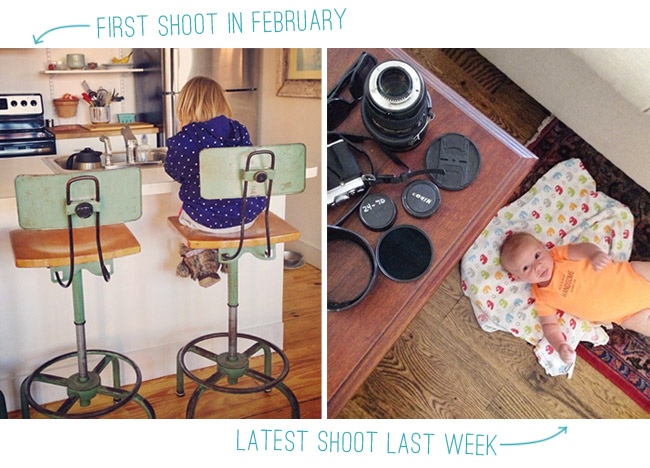 Will you be going on a book tour again? If so, will you be coming to my city again/this time? 
This is another frequent question we get, but we haven't really had that discussion with Artisan yet. Everyone's focused on making the book first, so the tour stuff probably won't get ironed out for another year or so. Our guess is that there will be some sort of tour but what and how many cities is a big ol' question mark. So much of that depends on who's willing to host an event, and that's way too early to guess. For now we're just grateful that we don't have to think about traveling too far away from our kiddos for another year or so.
&nbsp&nbsp&nbsp