***UPDATE: We're sending out a giant thank you to the 30,000+ respondents to our survey! We've selected a random winner of the $500 West Elm gift card using random.org and the lucky person is… Sarah M from Birmingham, AL! Congrats Sarah – check your inbox!***
It's no secret that I'm a card-carrying infographic geek (in case you're wondering, the card has a pie chart on it). Here on our blog we've captured one year of living in this house, our book tour, and of course your responses to our annual blogiversary survey all infograph-tacularly, so with some sweet talking to my wifey and gentle nudging to our publisher, I've convinced them to let me put a few infographics in our next book. #nerdvictory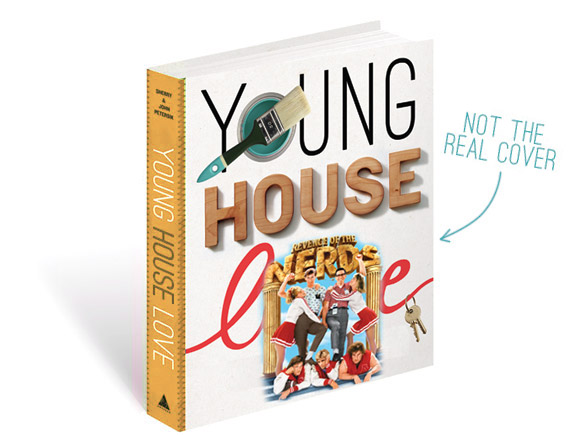 But obviously I need some info before I can get all graphic on you (not that kind of graphic). That's where you guys come in. Since Book Two is all about sharing how families really live (you can read more about it here) we thought it would be fun to share some stats on what "really live" means. We're about halfway done shooting the book (and mostly done sorting through your AWESOME submissions) and it has been an great reminder that there's a huge variety when it comes to families, design needs, and housing challenges. And since we can't photograph them all, we're hoping these infographics can represent a wider smorgasbord. Even if the questions are a little goofy sometimes…

To thank you for taking our little book survey we lined up a $500 West Elm gift card for one lucky winner. We'll select that person randomly from the respondents next Monday night (8/25) at 8pm EST. Please complete the survey just once per household. Oh and if you're an international reader, you can win a Visa gift card instead, so it's open to anyone in the world.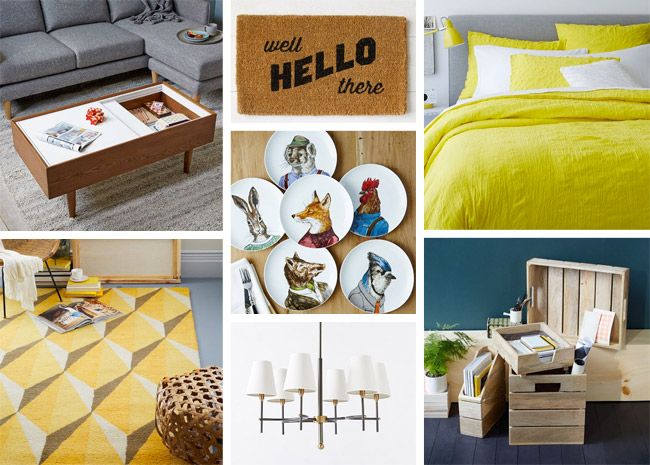 Taking the time to represent your little slice of home in the book could also end up earning you a shout out. We've got a few open-ended questions in there that will allow us to highlight some particularly unique / helpful / entertaining responses complete with your name and city (assuming you give us permission at the end of the survey, otherwise it's 100% anonymous).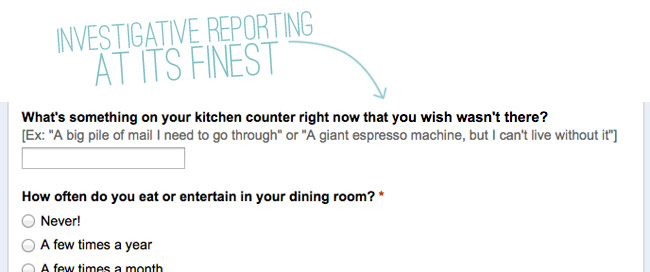 You can click here to begin the survey (or on the graphic below). It's not super-serious and by no means scientific, so we hope you guys have some fun with it. It's hosted via Google Forms and there are some open-ended questions but they're not required if you don't feel like typing much. Thanks in advance for taking the time to represent how you live in your home!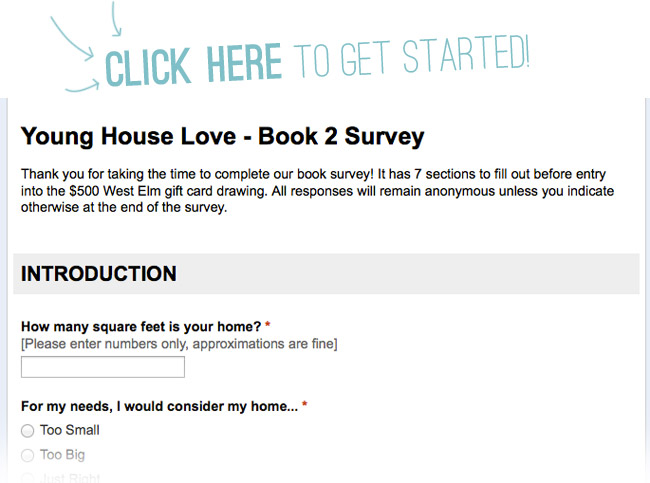 Oh, and PS: Since this has a $500 prize attached to it we won't be hosting our usual Fab Freebie tomorrow, but we're currently assembling some cabinets in the hopes of being back with a laundry room update tomorrow or Thursday at the latest.