Archive for September, 2009
Carrie's ready to give her bedroom a chic and modern new look. Here's her letter:
I am SO EXCITED that my boyfriend Brian got me a custom mood board from YHL for my 25th birthday! We live in Richmond as well and I LOVE your site, your style, your advice, and pretty much everything you write about! Can you tell I'm excited? Our bedroom needs your help. I think our style is pretty modern (think IKEA, CB2, ZGallerie, Jonathan Adler and Target of course) with a hint of beachy/casual. I love pops of color and fun patterns. The bed and dresser must stay. The shades should also stay – I love them, but I think they need a little dressing up! I love the chaise lounge (it was my grandmother's) although I'm not really sure how to make it work in the space. The weird little letter writing desk can go but I'd like to the nightstands (they can also be painted). We also have a super ugly ceiling fan that I'd love to replace. The rug, bedding, lamps, and other accessories can go. Feel free to go mood board-crazy! I'd like to keep the White Satin wall color, but when it comes to accessories, I love orange and blue together! I can't wait to see what you come up with! The room is definitely ready for a makeover! -Carrie (and Brian)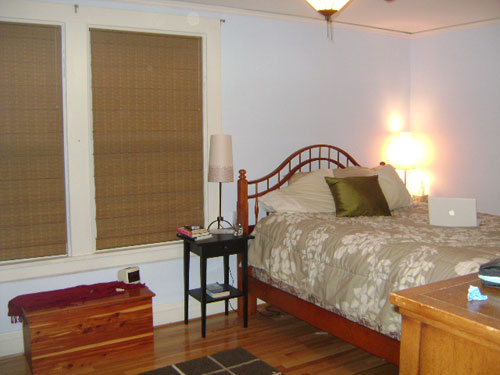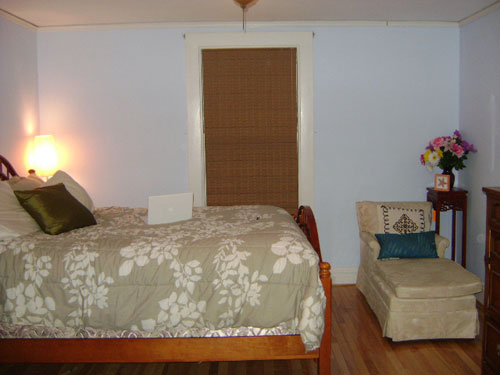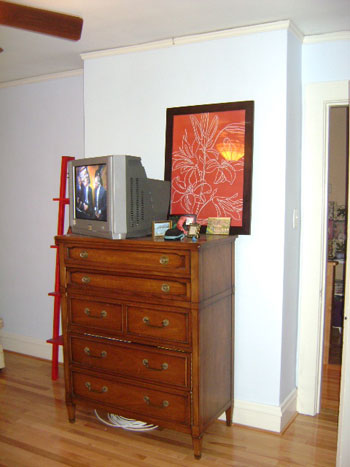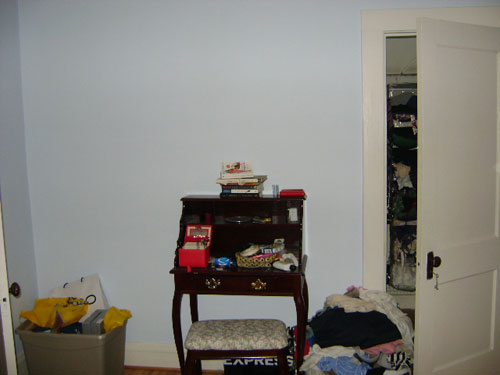 Yes it certainly is ready for a punchy and modern pick-me-up. Here's the plan:
And now for the mood board breakdown.

Read the rest of this entry »
&nbsp&nbsp&nbsp
For anyone who's wondering what it's like to live here in Richmond, here's a heelarious video all about our beloved River City. Granted, it may be one big inside joke. But if nothing else, hopefully you'll get a kick out of watching a couple of guys rap – plus there's totally some sweet auto-tune action at the end.
It's probably heavily inspired by the DC area's Arlington Rap, but we love this one more because it's about our hometown (and they mention three of our favorite restaurants). Plus it's definitely already stuck in my head… "statues, statues, statues comin' atchu"…
&nbsp&nbsp&nbsp