Young House Love turns two this week (insert cooing toddler sound effect here). It feels like just yesterday when we were celebrating our very first blogiversary. Time flies when you're having fun. And speaking of fun, to celebrate our second year in the blogoshpere we're doing a few things to mark the last 365 incredible days we've shared with all of you.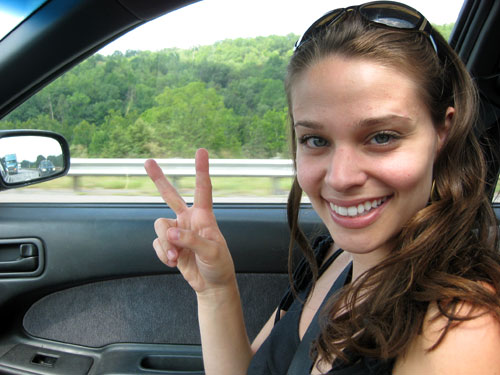 First, we've lined up a week of blogiversary themed posts that take a look back at all the craziness of the last two years. We'll also be sharing some of our favorite projects and milestones, giving away a pretty amazing blogiversary prize (seriously, we're counting down the seconds to reveal this week's fab freebie later today) and we'll even be asking you guys to weigh in on what you'd like to see Young House Love become in year numero tres.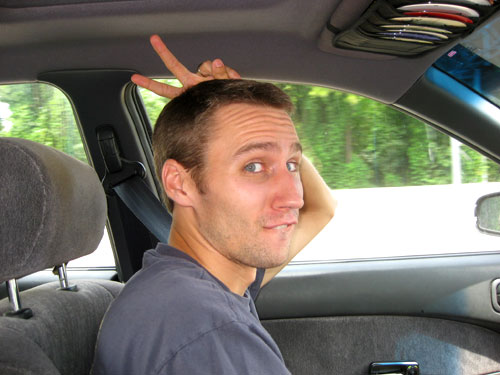 But before we do all that, we wanted to take another moment to say thank you. We never imagined 24 months ago that starting a little blog to document our kitchen remodel would snowball into full-time gig, and we have your amazing support and never-ending enthusiasm to thank for that. If only you guys could see how much your comments and emails make us perma-smile, you'd think we were in a Mrs. America pageant or something. Seriously, the only thing missing is some double stick tape and a dab vaseline on our teeth.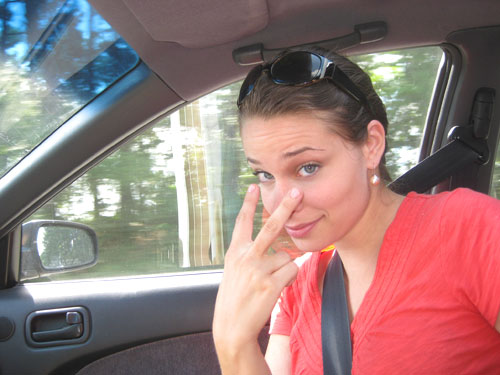 What's truly crazy though are all the unexpected and wonderful things that your support has brought us this year. We've found our way onto CNN and HGTV, into the New York Times and even seen our mugs on the cover of a national magazine. And while our little blog's growth is euphoric (somebody pinch us!) the fact that we're able to do what we love everyday and still put food on the table (and in Burger's bowl) makes us feel truly blessed and appreciative of each and every one of you.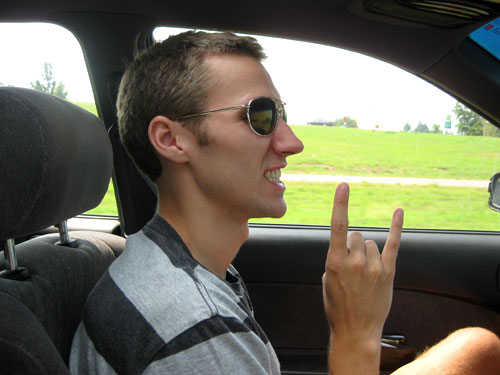 So again – it can't be said enough – thank you for all that you've done to give us the means and motivation to do this. Here's hoping we can repay you with even more decorating ideas, home improvement tutorials, fabulous weekly freebies and much much more…
The goofy two-themed photos are from our Texas Road Trip, which you can virtually join us on here.