My birthday came early this year, with our trip to Williamsburg kicking things off last Friday, and no shortage of cards and special deliveries arriving in the days that followed. And because today is actually my 26th, I thought it was high time I shared the goods.
First, an adorable (photoshopped) pic of my baby boy (in the appropriate birthday celebrating garb) from my best buddy Heather :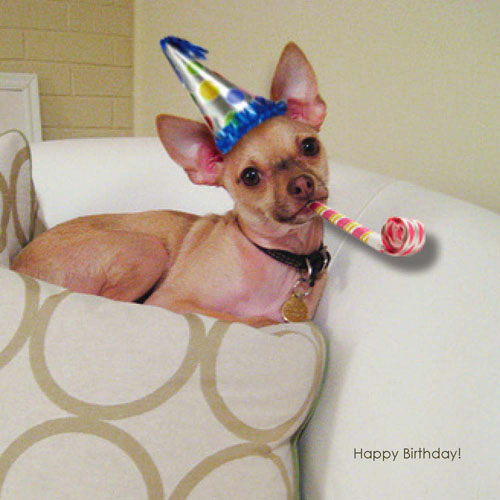 My hubby pulled at my heart strings too with a custom ordered portrait of Burger that was actually cut out of black paper by a fabulous silhouette artist. It's amazing that Burger's complex personality (snuggly, squirmy, squishy, sweet) can be captured in a clipping, and no detail was overlooked- even his eyelashes! My amazing one-of-a-kind portrait looks fabulous on our asymmetrical wall of frames.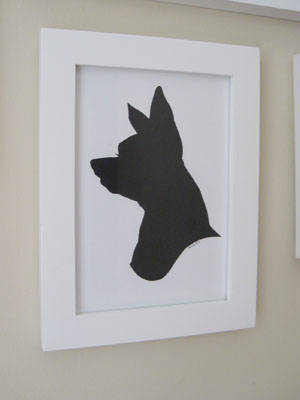 Thanks to the new kitch, I got a cornucopia of cupcake-related gifts from John's sweet parents- like this adorable cupcake carrying caddy, some sugared sprinkles in spring-y colors, and a box of gourmet cupcake mixes (in flavors like vanilla strawberry, poppy lemon, and chocolate caramel… mmm). They're the perfect compliment to my festive cupcake pajama pants (which were also part of the themed gift).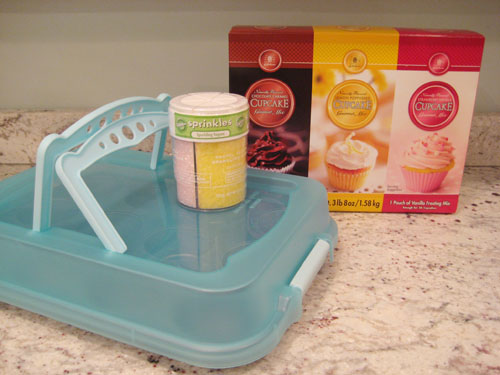 And I unwrapped these gorgeous oversized glass vases from ZGallerie thanks to John's parents (they're too generous) and his little sister.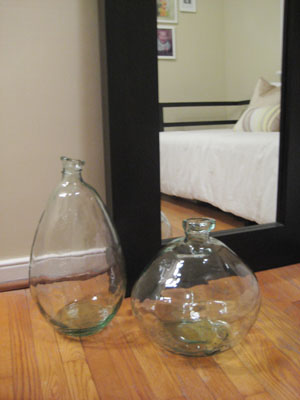 And then came the big reveal. John got me the new silver iPod nano and even loaded it with some photos (some of us, most of Burger) while both of his older sisters and their men got me two amazing Beatles anthologies to add as well. Now this may come as a shock to everyone in the universe, but this is my first iPod. That's right, I'm the last person on the planet to join the white earphone club. But my super swanky new model can play videos, store pictures, and of course hold music-a plenty, so I can't wait to break it in during my almost daily three mile walks with Burger. I only hope he'll forgive me for listening to tunes instead of the pitter-patter of his little paws.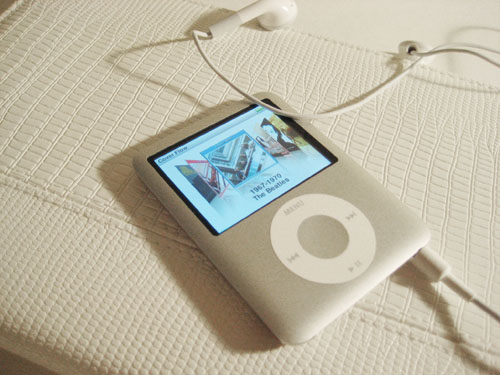 In summary: best birthday ever.