Ok, I've rambled about monograms and personalized initials a few times, but this time they hit closer to home. As in we actually brought a few into ours. Other than the makeshift monogram above our bed and a few P's here and there, we've never actually introduced our first initials to Chez Petersik. Until now. In celebration of our newly refreshed black and white bathroom, we decided to add a few personalized accessories.
Please allow me to introduce our cute new bathroom towel hooks courtesy of Anthropoligie (only $12 a pop). Identifying my towel has never been easier: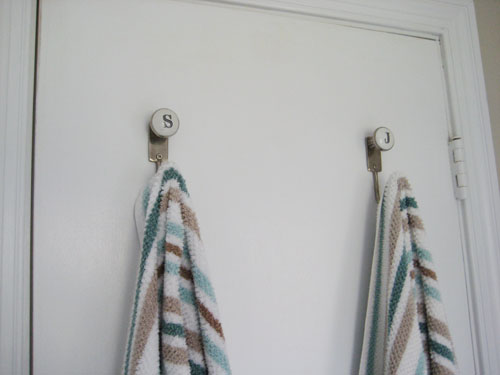 And for only six beans each, we also grabbed these Anthropologie mugs, which hold some handy dandy cotton balls and floss. Gotta love when storage looks this good: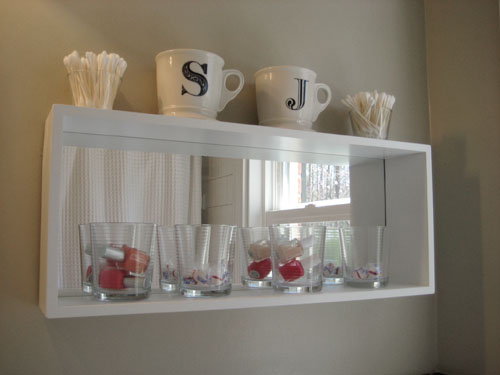 The last exciting addition to our bathroom revamp has nothing to do with letters but it's too good not to mention. We finally replaced an old ho-hum white framed mirror with this swanktastic beauty, discovered at Home Goods for a staggering twenty nine dollars. I know, we couldn't believe it either. Looking at ourselves has never been more fun.