Ever since we first posted about our vent-tastic Arietta hood back in October, it's been one of the most asked about items in our home. Does it work? Does it really look that good? Is it too good to be true?
We had to dodge those questions for months while the hood just sat on the floor waiting for its friends, the cabinets. But now it's been up for a few weeks and we've been able to put it to the test.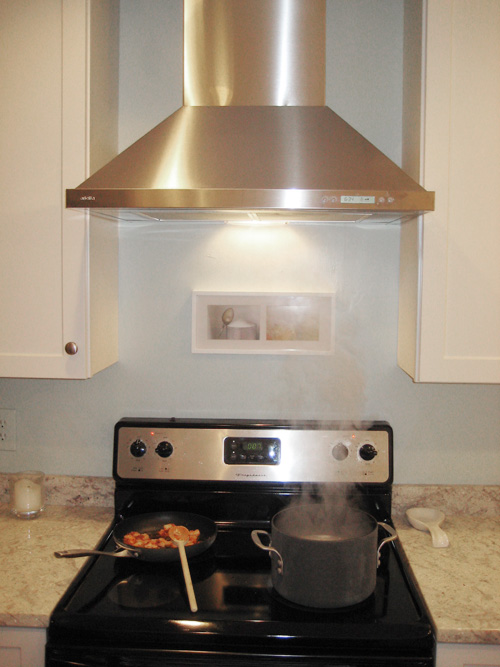 So let's put all the speculation to rest. Yes, it works. Yes, it looks pretty darn fine. And no, it's not too good to be true.
For all of you out there who worry that the low $350 price tag means a sacrifice in quality, know that we've been overwhelmingly happy with our choice. It's quiet (check out the demo in our house tour), it's functional (3 fan speeds, timer, clock, light) and it certainly looks like a million bucks.
Please chime in if you've got your own Arietta hood review to share, we'd love to get a consensus. Until then, here are some of the fun meals we've thrown together under our stainless steel sweetheart. Gotta love a kitchen that inspires you to cook more:
Tomato Basil Shrimp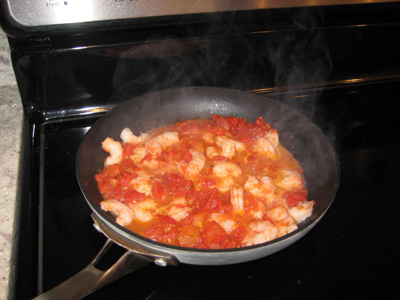 Cilantro Lime Chicken with Pineapple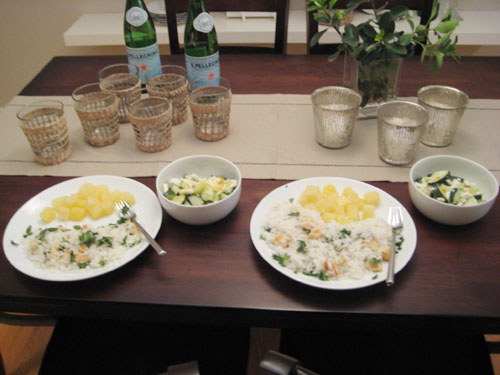 Note: For the recipes, please click the comment text-bubble on the top right hand corner of this post. Mmm…