DJ, drop the beat! And by beat, I mean the show notes for Episode #24 of Young House Love Has A Podcast. This week we're chatting with our friends from the blog Chris Loves Julia, who have renovated three kitchens in three years – and they've even redone a kitchen in under 6 days (!!!). So yeah, they have a ton of experience, advice, and hilarious stories to help anyone else out there who's contemplating a kitchen remodel of their own. We're also talking about John's shed organizing progress, diving into some helpful decluttering revelations, and digging around to see what paint colors are statistically shown to help sellers get top dollar (they're not what you think!).
You can download this episode from iTunes, Google Play, Stitcher and TuneIn Radio – or listen to it below! Then use this page to check out any links, notes, or photos that we referenced.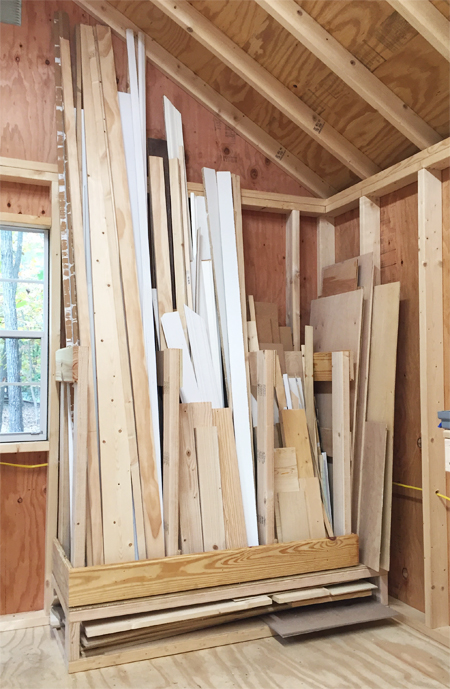 What's New
Above is a sneak peek at the lumber "organizer" I've been working on for the shed. It's mostly made from scrap lumber and is already filled with scrap lumber, so it's a bit hard to tell where the organizer stops and the organized starts.
And speaking of hoarding, here's the article that has inspired Sherry to go on a rampage declutter: The Joy Of Less, 4 Decluttering Epiphanies That Have Changed My Life
What's Not
Here's Zillow's analysis of what paint colors earn home sellers more money. Such interesting (and somewhat surprising) results!
Chris & Julia Marcum
Be sure to check out all that Chris and Julia do on their blog, ChrisLovesJulia.com as well as their Instagram and – of course – their podcast: The Chris Loves Julia Podcast with Preston Pugmire.
We've included a couple of before & after photos of their Pittsburg Kitchen below, along with a beautiful recap video above, but you can read more about it by searching "Pittsburg Kitchen" on their blog, or checking out these notable posts:
You can also check out details of their current kitchen in Idaho as well as their first kitchen in Utah
We're Digging
Here are the three books / photographers mentioned in our love of aerial, beachy photography:
And below are some of the personalized Christmas ornaments that Sherry dug up: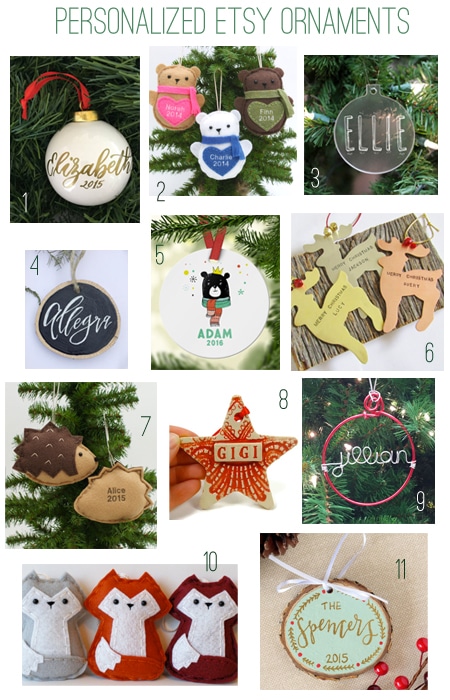 1 / 2 / 3 / 4 / 5 / 6 / 7 / 8 / 9 / 10 /11
(*those cute foxes get personalized on the back)
Psst- Looking for something we've dug in a past episode, but don't remember which show notes to click into? Well, here's a master list of everything we've been digging from all past episodes.

Visit annieselke.com/yhl to learn more about The Annie Selke Companies and use code YHL15 to get 15% off your next order
*This post contains affiliates*