December is here and so are the show notes for Episode #27 of Young House Love Has A Podcast. On this week's episode we talk about pacing yourself through your home renovations, so your eagerness to make changes doesn't get you in deeper than your budget, time, or ability allows. We also list a few places to start, and how to redirect yourself if you're pondering a project that might be better left for later. Plus, John shares one of his weirder DIY battle wounds to date (thanks to our new beach house) and Sherry talks about a few new twists on our holiday decor. We also share our favorite stocking stuffers for DIY or decor lovers, and marvel at some of the weirder products to come out of Shark Tank.
You can download this episode from iTunes, Google Play, Stitcher and TuneIn Radio – or listen to it below! Then use this page to check out any links, notes, or photos that we referenced.
What's New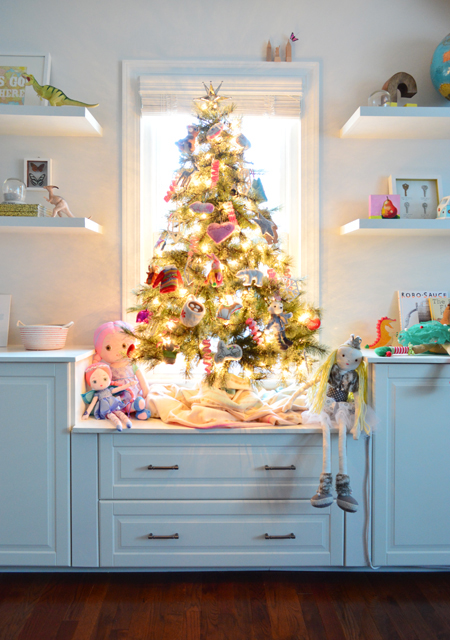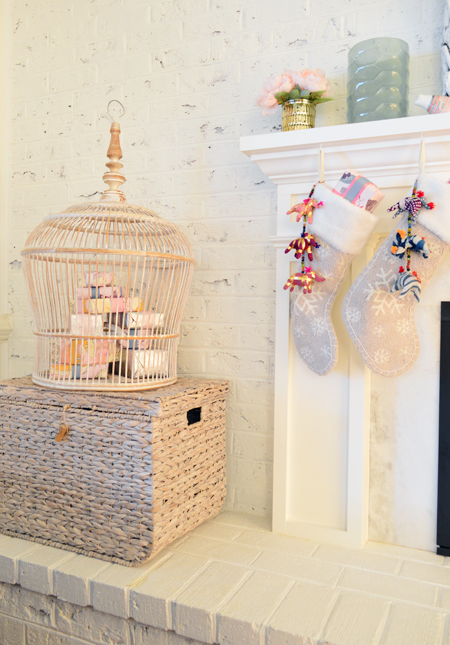 Also, we'll spare you a shot of John's poison ivy, but here's a glimpse at the beach house's old metal shed that inflicted the damage (yes, it's oddly close to the house on the right, right along the property line).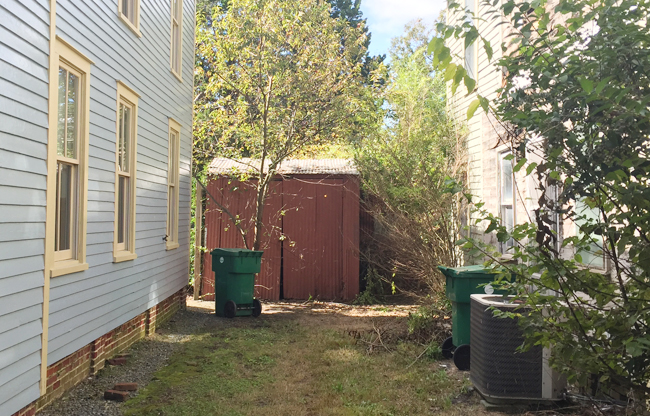 And here's one of the GIANT pieces of brush that we pulled out (and likely the poison ivy culprit)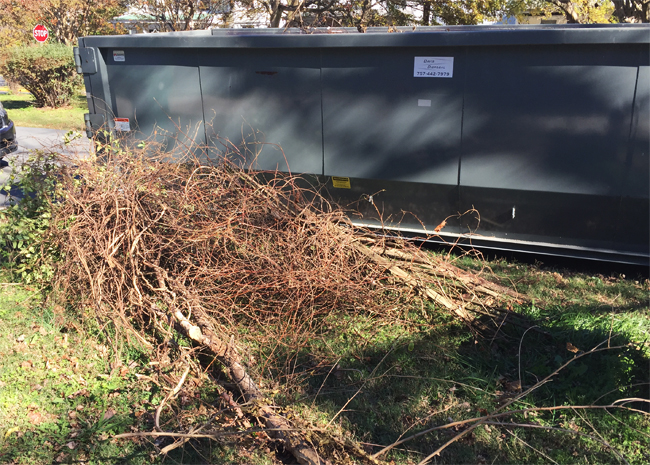 Oh, and here's what the inside of the shed looked like. Yowza.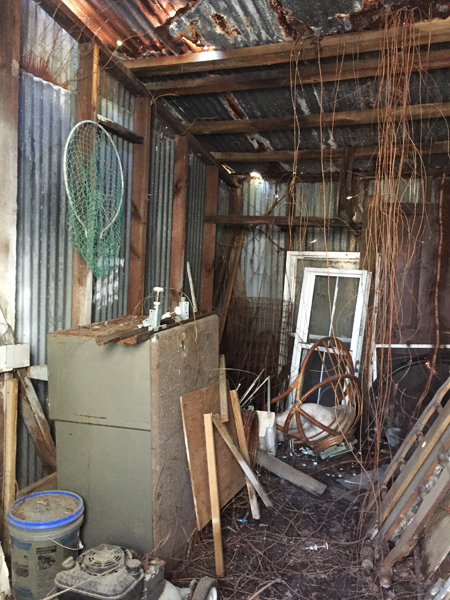 Updates
You can hear the original discussion about stairs with white risers in Episode 23, and see many of the listener comments we received on Facebook and Instagram.
Here's a link to that Overview book we're majorly into. And below is another shot from their Instagram account.
What's Not
Also, please do yourself a favor and watch the EVP car bag in action. It literally is just a giant bag for your car.
Listener Question
We're Digging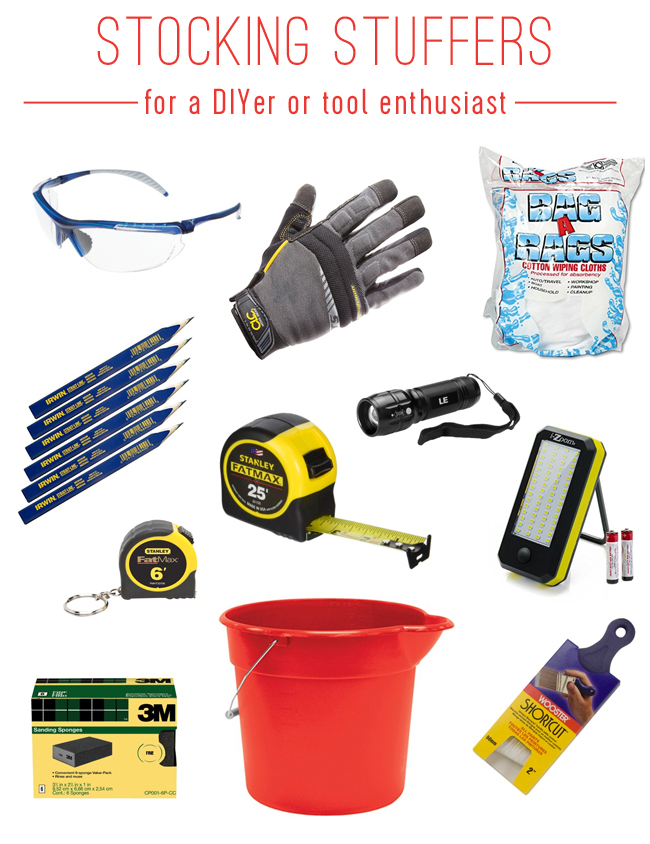 Above are some of our suggestions for a DIYer's stocking: safety goggles, work gloves, rags, carpenter pencils, tape measure (or pocket tape measure), small work light or flashlight, sanding blocks, short handled paint brush, and a bucket!
And below are a few finds for the decor enthusiast: 3M Command velcro, OOK picture hangers, a level, a scented candle, a pretty frame, some ornaments, a small plant (even faux!), a cute dish towel, and ceramic anything.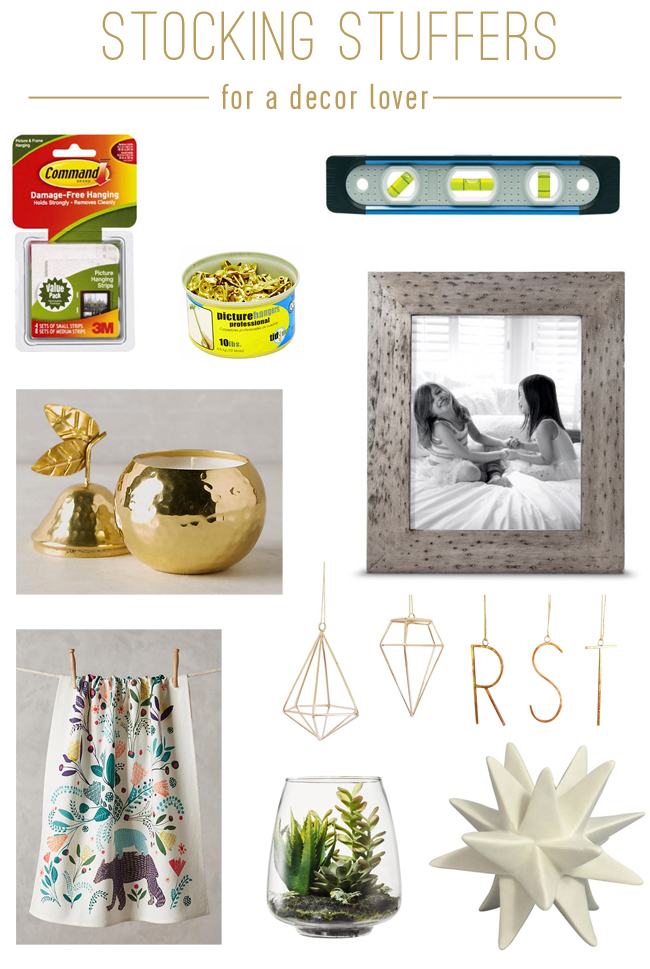 Psst- Looking for something we've dug in a past episode, but don't remember which show notes to click into? Well, here's a master list of everything we've been digging from all past episodes.

Visit westelm.com/yhl to learn more about their Design to Impact program, and enter YHL15 at checkout to get 15% off your next purchase.
*This post contains affiliate links*