We're fessing up to an extremely poorly timed project that made our house look WORSE right before it hit the market. Whoops. Plus we share the smorgasbord of ways we're selling our houses. All three are being sold differently (including some with and some without the help of a real estate agent). So we're breaking down how and why we chose each route, including why we paid to have a "pre-inspection" done for our Richmond home and how that changed our preparations for listing the house. Plus Sherry talks about an unconventional (and completely accidental) way she decluttered her digital life.
You can also find this episode on your favorite podcast listening app, like Apple Podcasts, Google Podcasts, TuneIn Radio, Stitcher, and Spotify.
What's New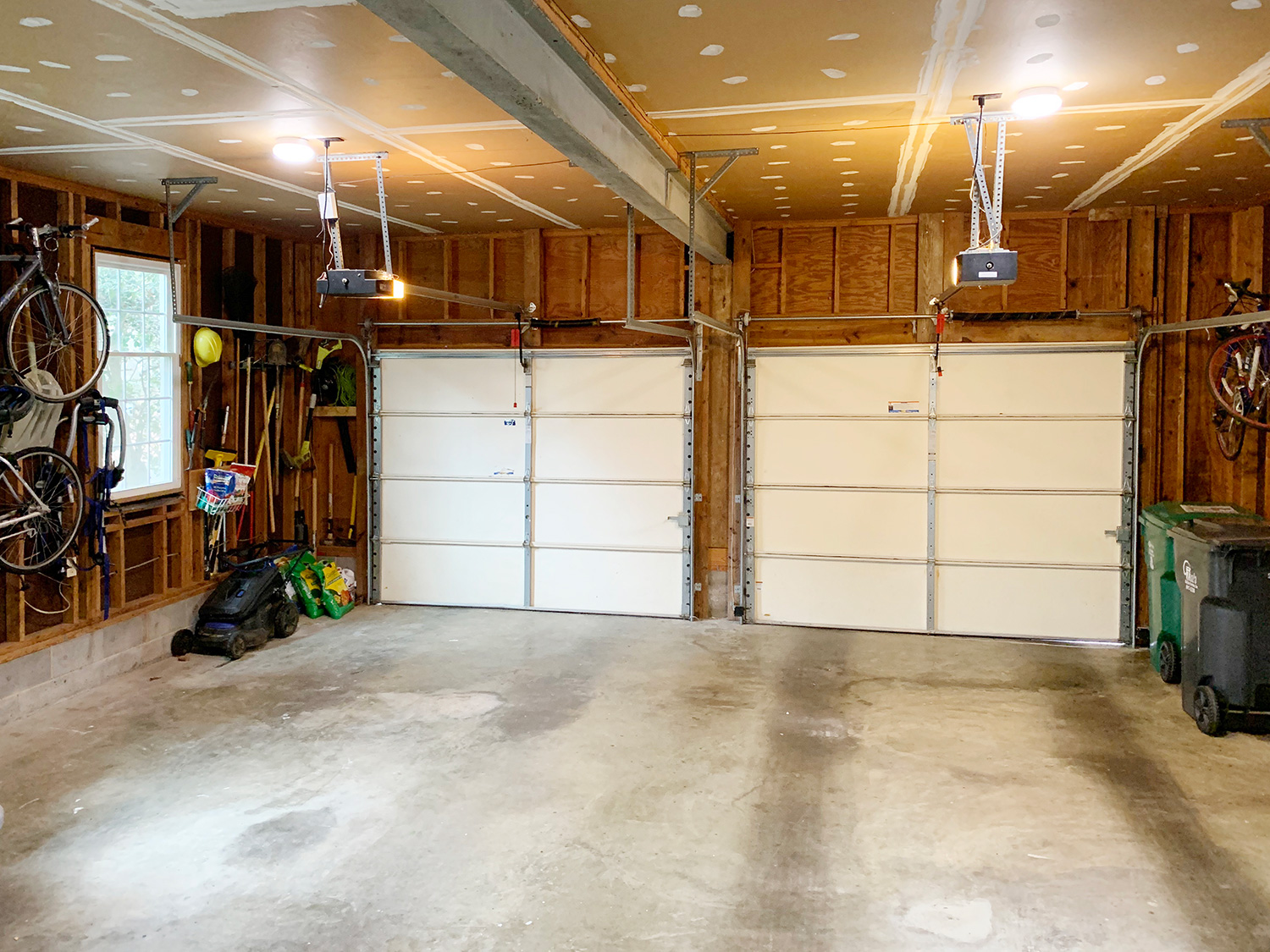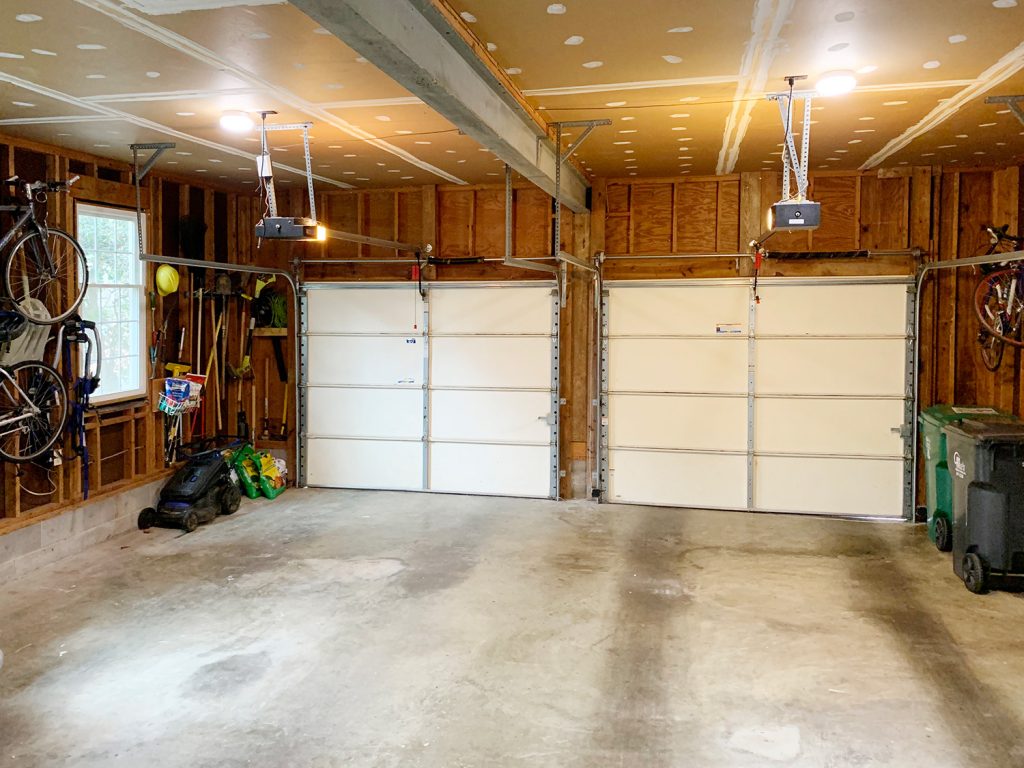 This is literally the cleanest, emptiest, cobwebless-est our garage has been since we moved in… and it's all because we've been getting our house ready for the real estate showings that happened this past weekend.
Sherry mentioned her Staging Your House To Sell post too, which has lots more specifics about what you can do to declutter, neutralize, and clean your house before you list it – including some small and low-cost DIY projects you could do yourself. Take the room below, which Sherry staged, as an example. It was really just the difference of editing down the furniture (some was swapped with a nearby family room) and suggesting a new wall & fireplace color. Here's the before: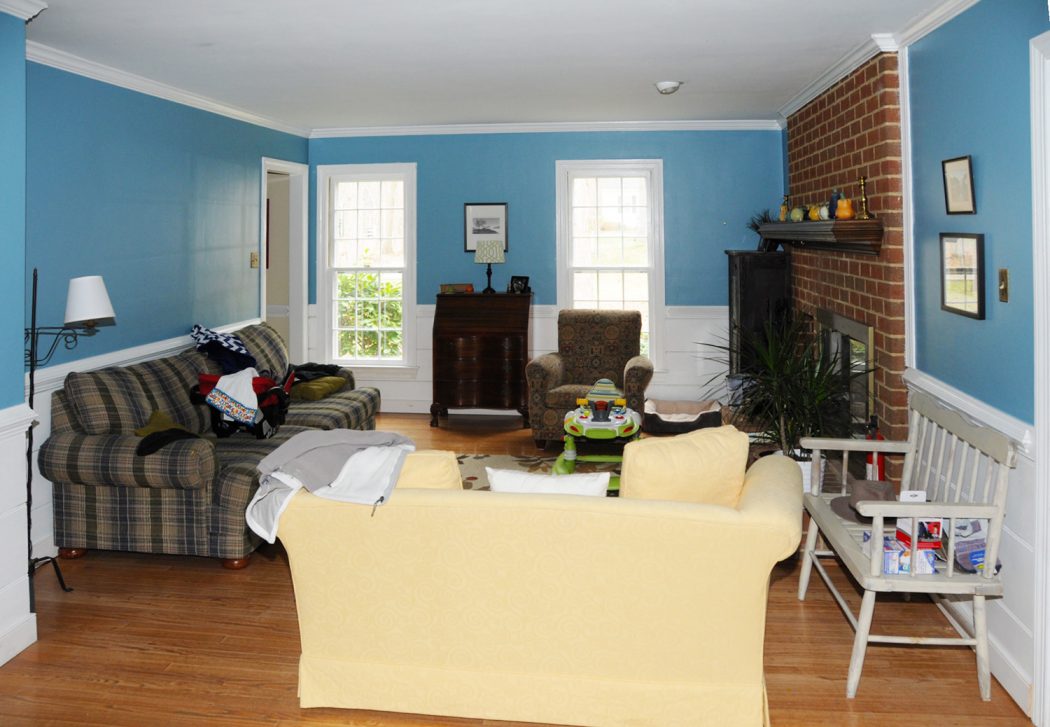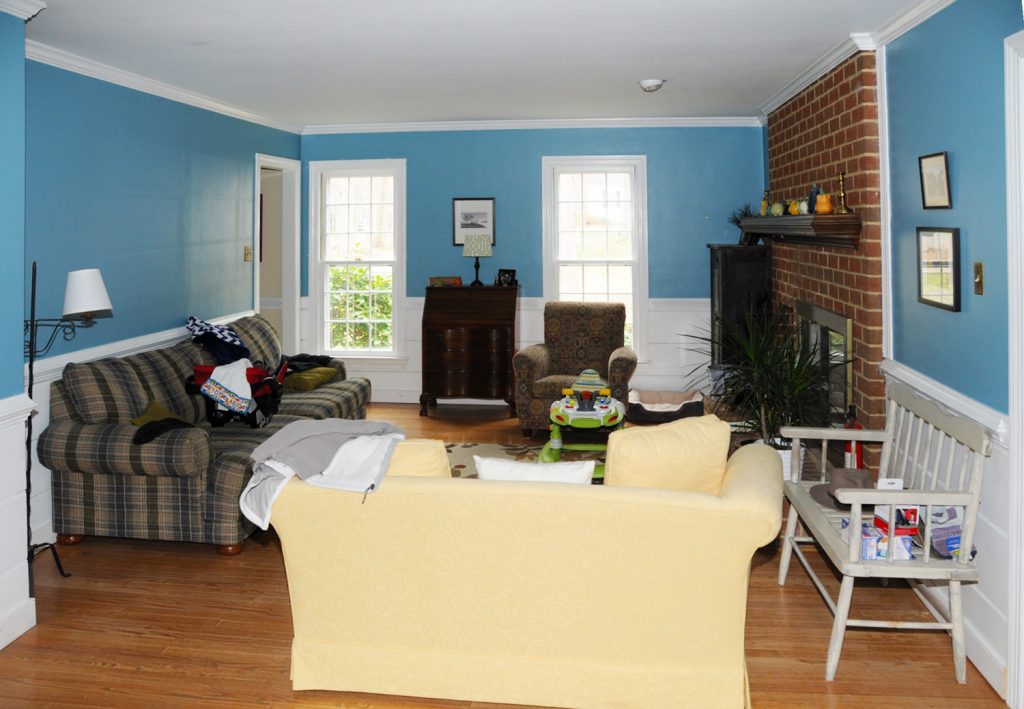 And here's the after. Not a single thing was purchased – it was all just swapped from other spaces and pared way down. Does the room look a little empty furniture-wise? SURE! But does the room also look about twice as big as the before photo? YUP! Remember you're selling the house, not the furniture. This home went under contract in one day of hitting the market after it was staged.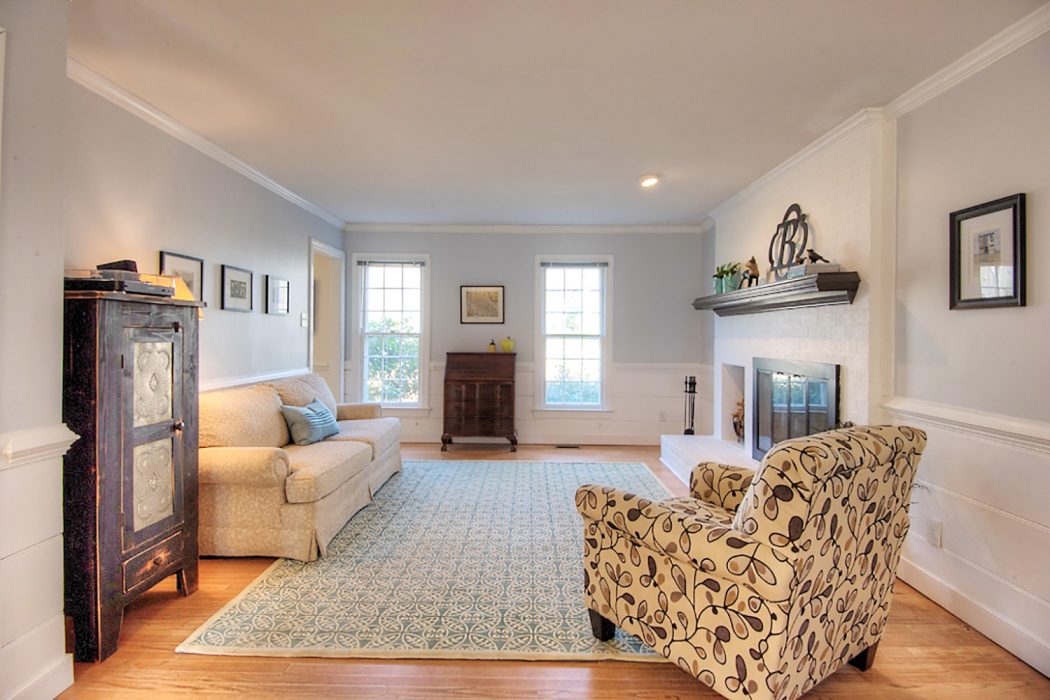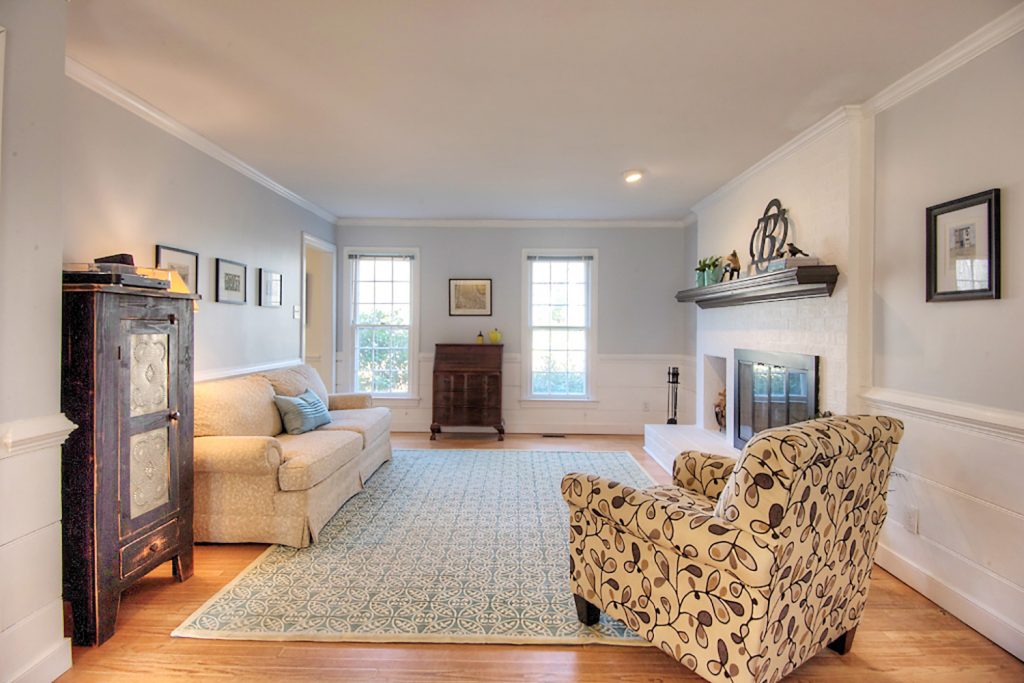 Also, if you want to dive into the topic of whether or not to hire a real estate agent for your house's sale, we talk about it more in Episode #56 (including the mistake we made when selling our first house by owner). There's also some play-by-play of selling our second house by owner in this post and some general FSBO tips in this one. Plus, this week's podcast goes over why we're using them in 2 of our 3 house sales this time around.
We also shared a list of all the things we did to prep our last house for sale, which is something we'll try to put together at some point for this house as well.
Plus we have a whole Moving, Selling, & Buying category of posts if you want details on all sides of this process.
Well That's Embarrassing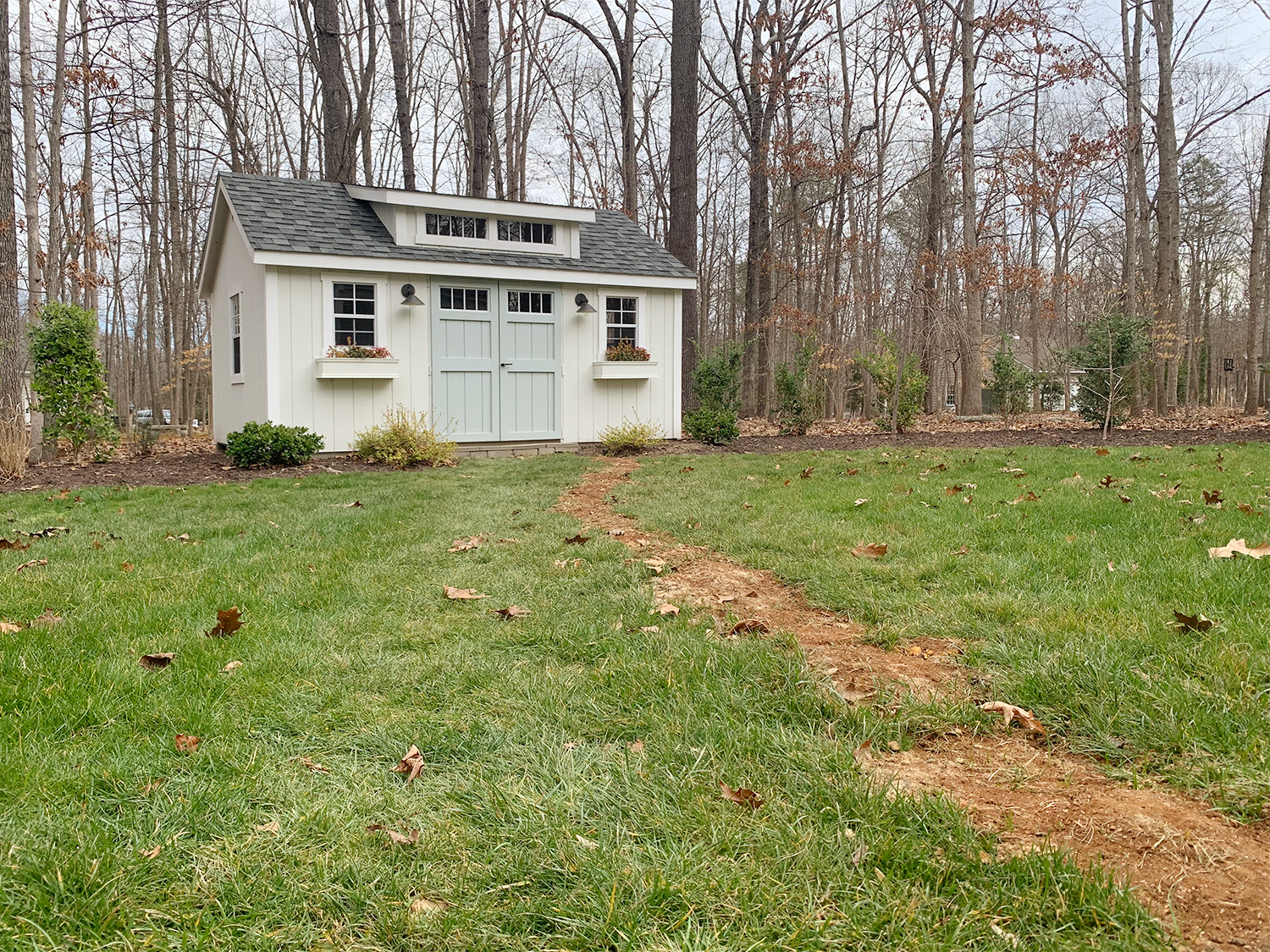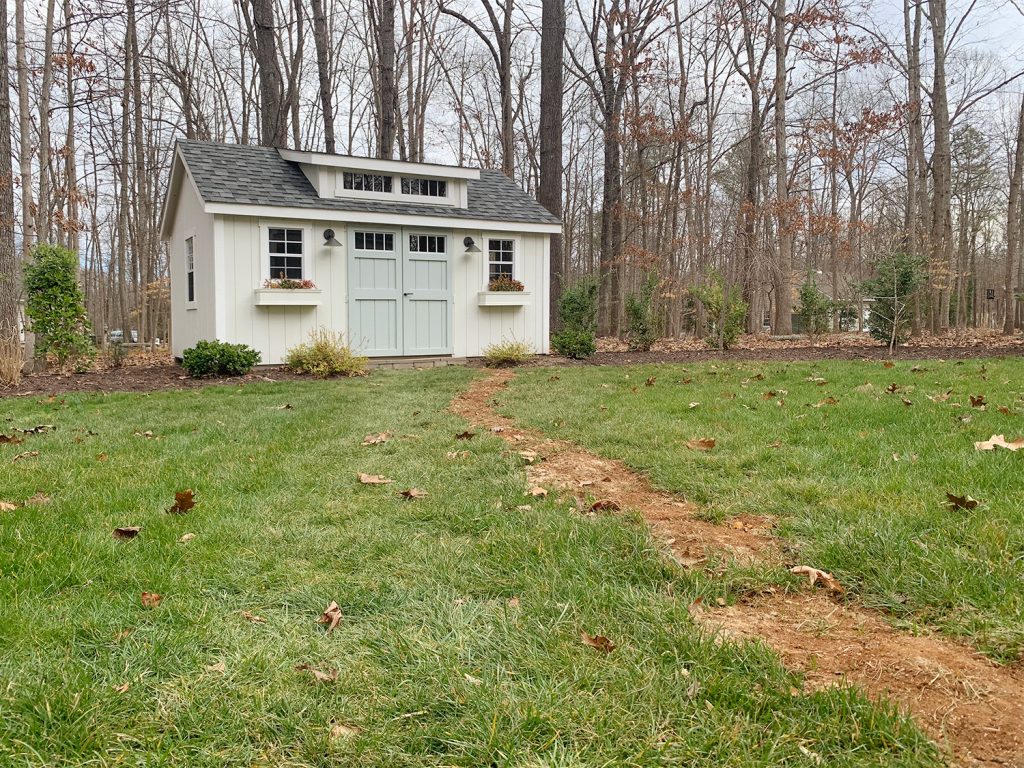 That's the sad state of our backyard, thanks to having to rerun the electrical line to the shed a few weeks ago. Maybe in a different season we'd have better luck getting it to green up before selling the house. But hey, at least the shed has power!
We're Digging
This is the Blokus game that we got from a friend recently and have been playing a ton (both our 5 and 9 year old easily understand the game – and both have beaten me at it!). It's also fast to set-up and fairly quick to play too, so it has been a fun addition to our game closet.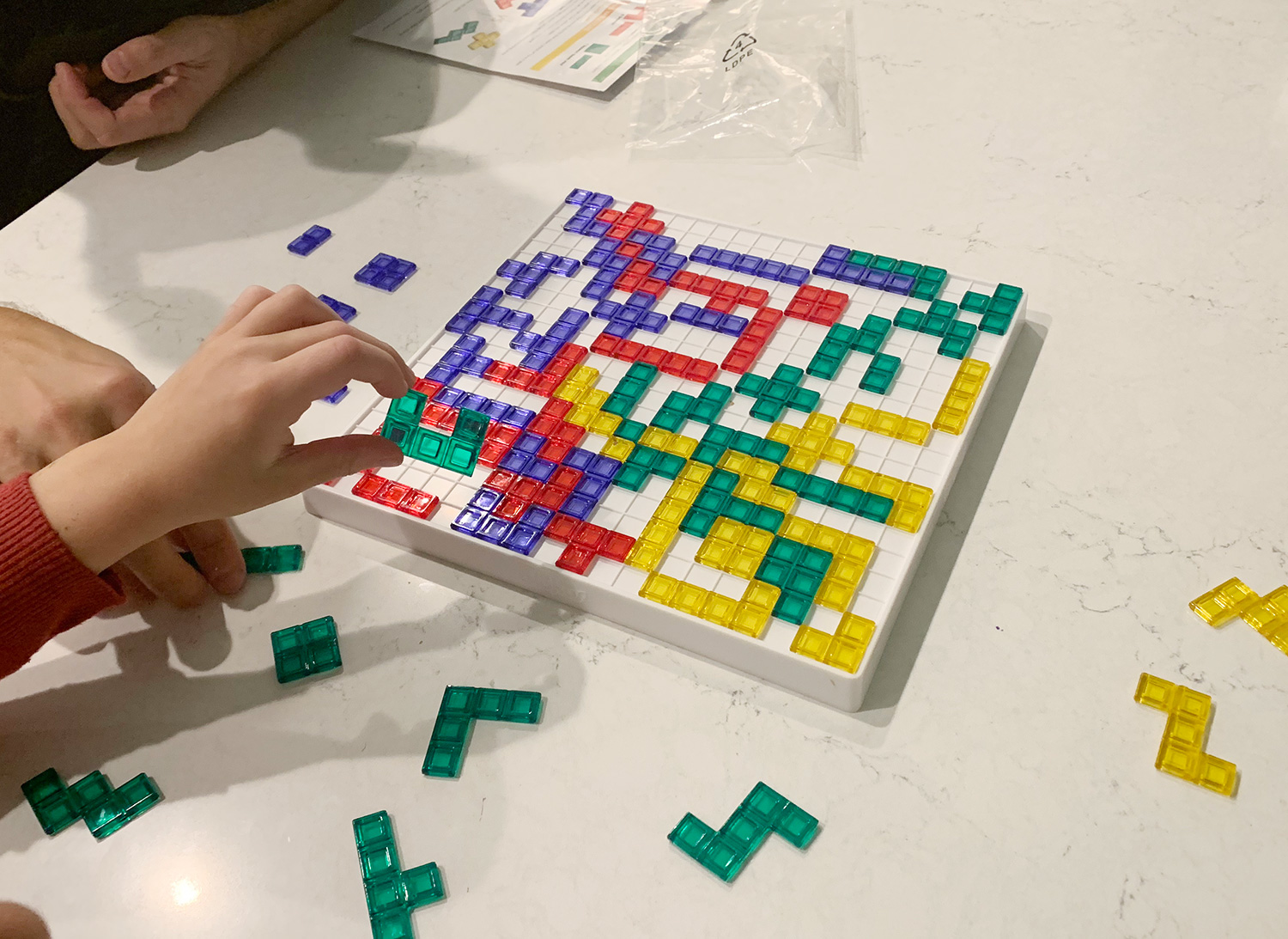 Also, if you didn't get the Teamocil reference that Sherry so beautifully sang ("There's no 'I' in Teamocil, at least not where you'd think!") you can catch it at the beginning of this musical Arrested Development montage:
If you're looking for something we've dug in a past episode, but don't remember which show notes to click into, here's a master list of everything we've been digging from all of our past episodes. You can also see all the books we've recommended on our Book Club page.
And lastly, a big thank you to Agility Bed for sponsoring this episode. You can get 15% off your TOTAL PURCHASE at AgilityBed.com/YHL (just follow that link to get the code). And after Feb 23rd you can still use the code YHL to get $200 off a hybrid mattress of any size.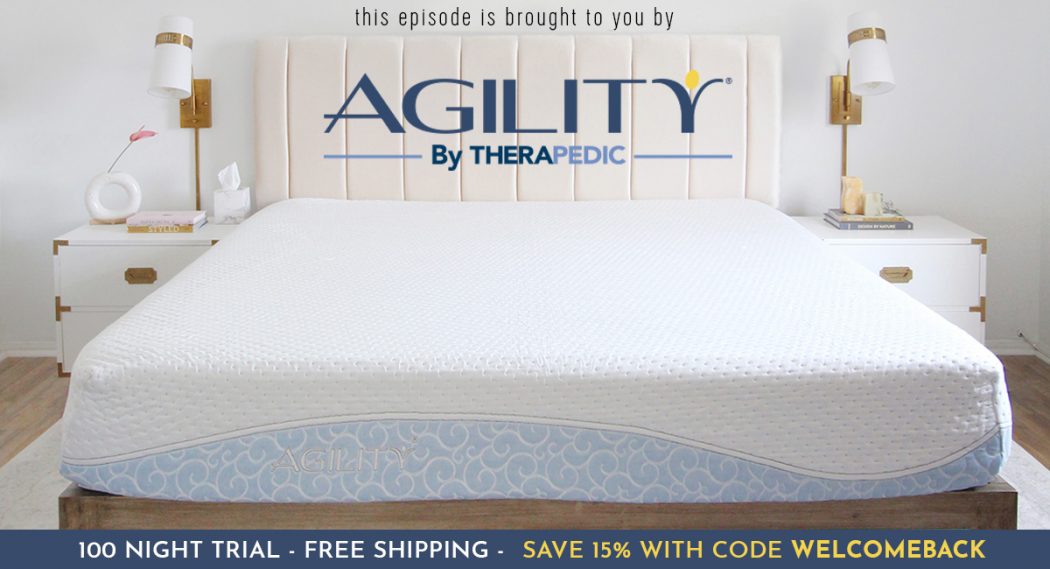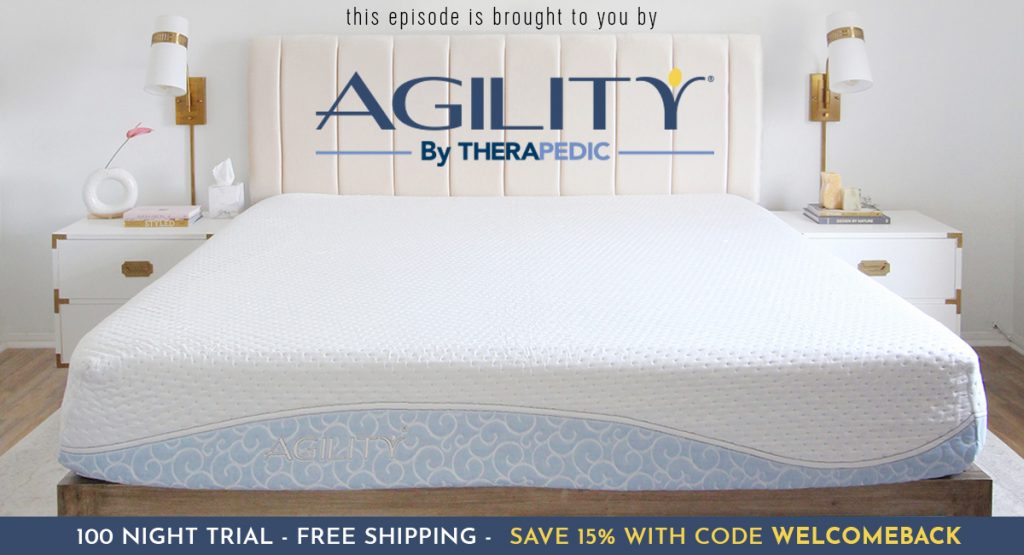 Thanks for listening, guys!
*This post contains affiliate links, so we may earn a small commission when you make a purchase through links on our site at no additional cost to you.