This week my little Dude Get On That Already project involves three floating vases (from CB2 four years ago, but they still sell them) that used to hang right outside our first house's kitchen.
Then, you guessed it, they got stashed in our playroom after we moved, never to be heard from again. Until now! Behold: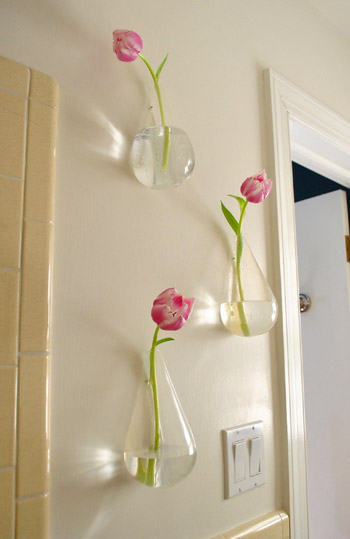 Yup, I tapped three nails into the wall in the guest bathroom and they're now officially three more things that are off the floor in the cluttered playroom. Three grocery store blooms work for now, but when they bite the big one, I'm sure they'll get replaced with leafy branches and other stuff pillaged from the backyard.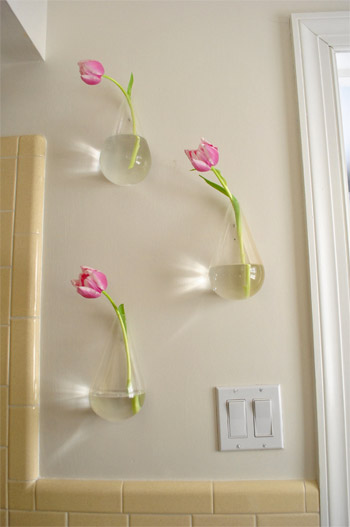 This is one of the three bathrooms that we have yet to do much with, but we are nearing the end of our big kitchen project so odds are we'll get there someday.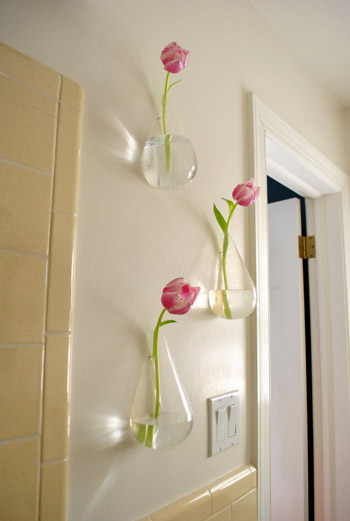 I think it's official: tulips are my favorite flowers. Yes, I held out until I was almost 30 to declare that, but I said it so there's no going back. Until I change my mind. Haha.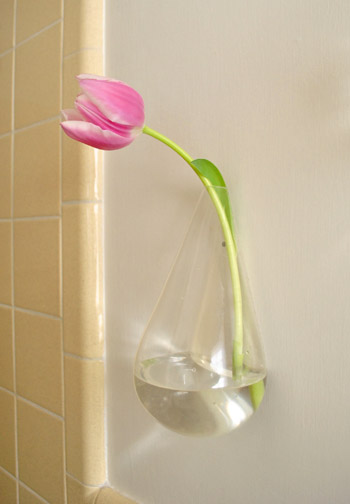 See that brown rectangle in the bottom right of this picture?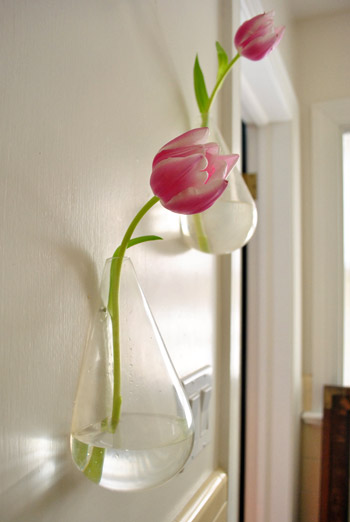 That's the giant mirror from the guest room that's supposed to be above the dresser. Yeah, our house is still completely jostled – for lack of a better word – from book photoshoots. So random things are just sitting wherever. Someday they'll find their way "home" I'm sure. And in the meantime, at least I'm chipping away at little items cluttering up the playroom… and taking an inordinate amount of photos of these vases in this miniscule room from every angle.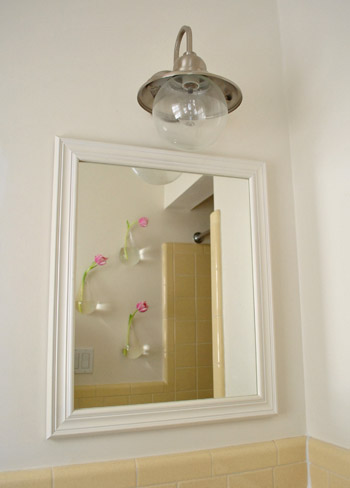 Look, here's my impression of a mannequin.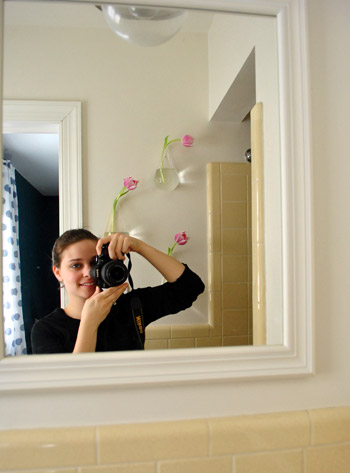 I even got artsy and laid on the floor. Perhaps in celebration that this week's project wasn't animal related? Or because so much of this room is rough on the eyes (so staring up at the ceiling is one of the easiest views).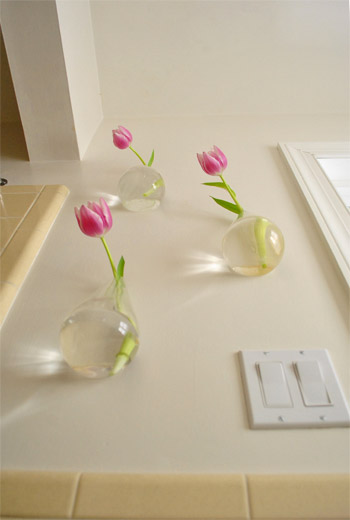 What small projects are you guys checking off the ol' to do list? Do you have stacks of things you're still waiting to hang? A bunch of untouched bathrooms that need some love? Or any favorite flower declarations that you'd like to get out there in the universe?
Psst- We announced this week's big tile giveaway winner. Click here to see if it's you.