For those not in the know (like me five years ago), OBX = The Outer Banks. Which is actually where John first took me for our one year anniversary of dating. Cue the collective aw. Anyway, now that we divulged some details of our recent Outer Banks trip this morning, we wanted to share all of the house-related stuff that we found while we were there. One of our favorite things to do when we travel is search for thrift stores, so I just did a quick hunt for "thrift" on my iPhone and it led us to Hotline Thrift (in Kitty Hawk – it's a big pink store, you can't miss it).
Which is where we found these two chunky pedestal bases for $40 (for both) along with a big tabletop. Not a bad deal if you grabbed them both and made two pedestal tables out of them (like we did way back when for our old sunroom). Of course you could paint them any color you'd like after adding one of those $40 ready-made 36″ tabletops from Lowe's (like glossy white, moody gray, happy yellow, chippy turquoise, etc). Each table would probably factor out to around $65 when it's all said and done (read more on a project like this here).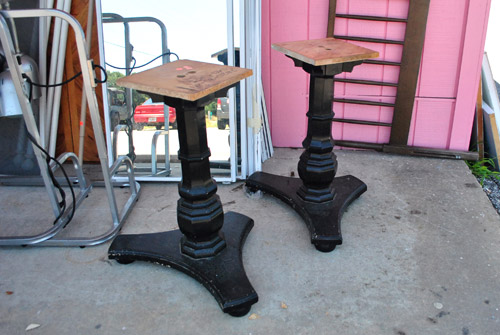 This cute desk lamp was just $4, and could totally look like something straight out of Pottery Barn if you spray painted it bright red, dark charcoal gray, or even something fun like lime green.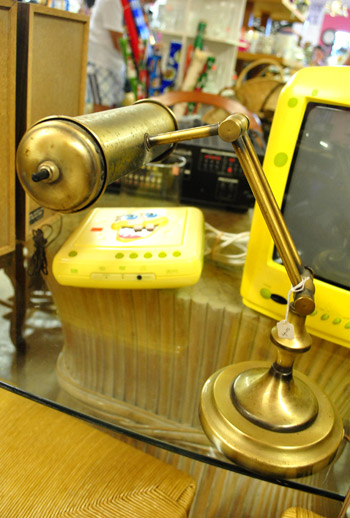 This Paris map was awesome. And we totally would have bought it if it wasn't $200 (!!!). I guess the folks at this thrift store smartly googled it and learned it was worth a ton of money. It really was amazing.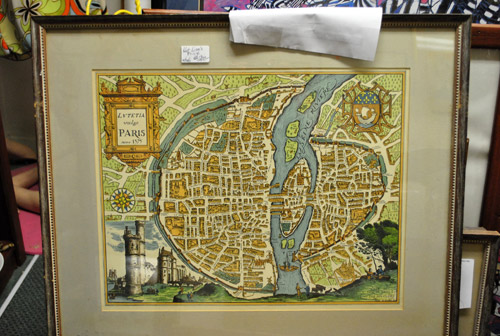 Then I laid eyes on this relic from the past. Yes it is an Alf tray, and yes it was only $4. How did I ever leave the store without it – even if just as a gag gift for my brother. "Let's do lunch! How about yours?" Oh Alf, you slay me.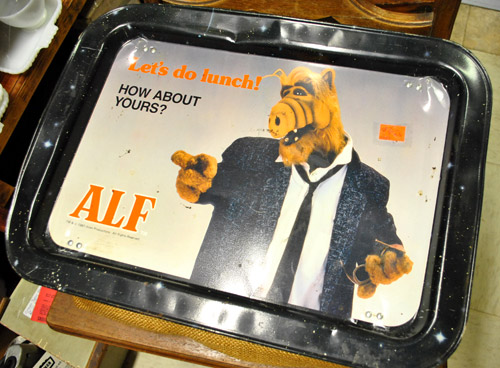 Then there was this furry lamp. It looked like it was all stinky and musty… not that I leaned in to confirm. It's so funny to realize that there was a moment in time that this was in fact considered stylish. Crazytown.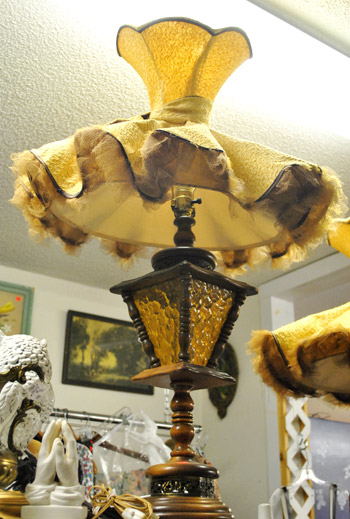 Then we found our way over to Hotline Thirft Too, which is basically their sister store in Nags Head, where we found this cute $4 fish tin (once again I can picture it spray painted for a fun modern take – maybe in bright turquoise or poppy orange and hung above the window of a kitchen sink). I think I have a spray paint problem. Sort of along the same lines as my pillow problem. Can't. Stop.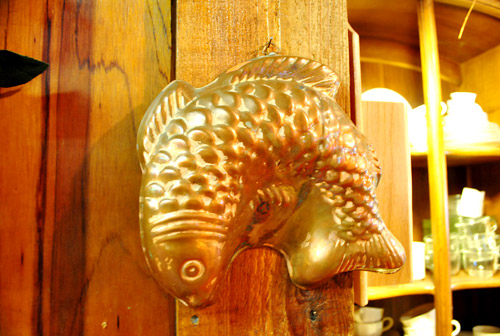 Next we have the piece de resitance. An item so mystifying that you can't help but scratch your head and giggle simultaneously. Ladies (and gentlemen?) I present to you, the oversized hairy nutcracker bear. He was literally over two feet tall. Have you ever seen anything like it? I just stood there transfixed – trying to make sense of the whole thing. In the end I couldn't. What could this possibly mean?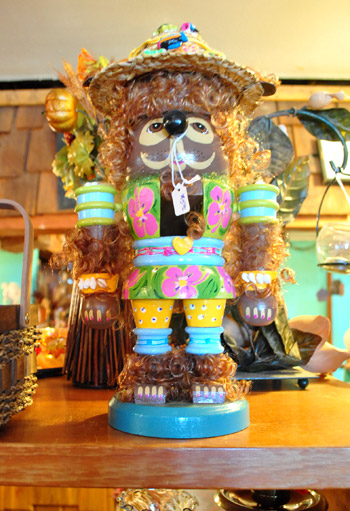 While in Nag's Head we also had some fun at Meme's Antique Mall. The first thing to catch my eye were these awesome teal and red glasses (I've loved that color combo since the days of Domino magazine). They were $16 for the set (there were around 10 in the set) so definitely not bad.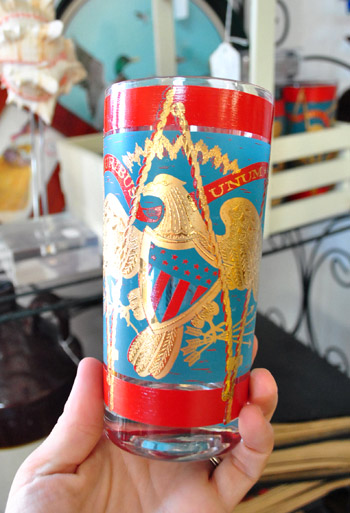 Clara loved this cute $25 kissing giraffe art + frame (two words that she knows are "kiss" and "giraffe" – the latter of which cutely comes out as: "gee!").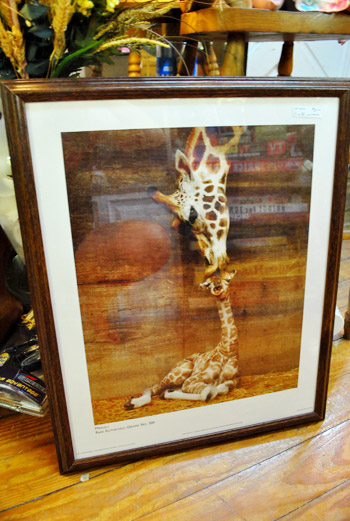 This industrial white stool was $29. Could be fun in a sleek bathroom pulled up to a clean-lined vanity for putting on the ol' face every morning.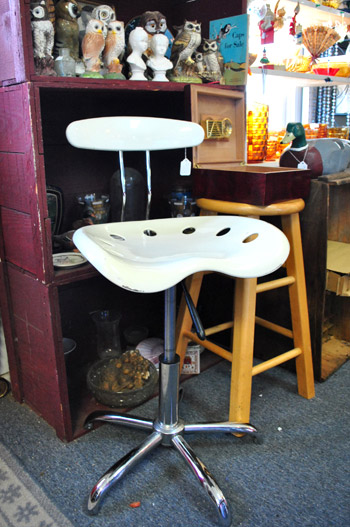 This old troll gal was $25, which made me want to drop to the floor holding my face. Why? I owned approximately 100 of them as a nine year old. And at $25 a pop, my collection would have earned me $2,500 if my mom hadn't donated them over a decade ago. Who knew those would be worth something someday? Clearly not me.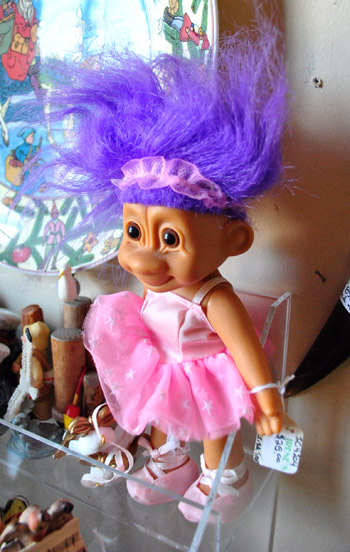 This whale weathervane was a whopping $295, but it did make me wonder if someone could DIY one with an old piece of wood and a jigsaw (they could then attach it to a cheaper weather vane base).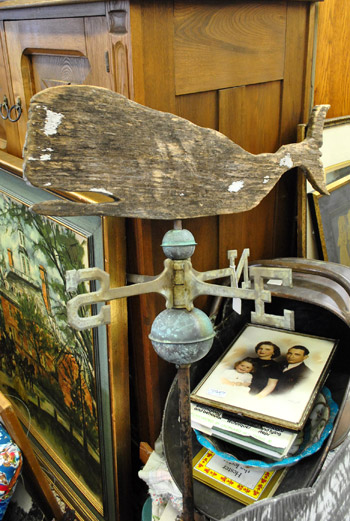 This next store isn't exactly a thrift store, but it was next door to one, so I ducked in. It was called Daniel's Homeport in Kitty Hawk, and although nothing was as cheap as most thrift store finds (except for that $200 map!) there was some cool stuff.
Like this painterly flower guy ($62 with frame):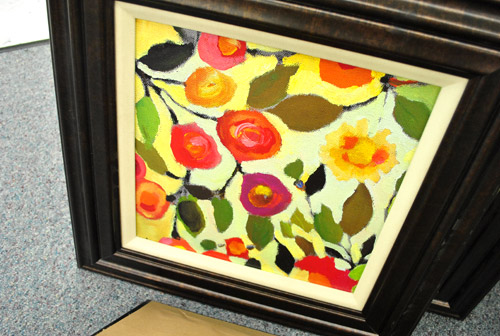 And this cool geometric picture frame ($40), which I definitely think could be DIYed with a stencil – or even freehanded if you're fancy.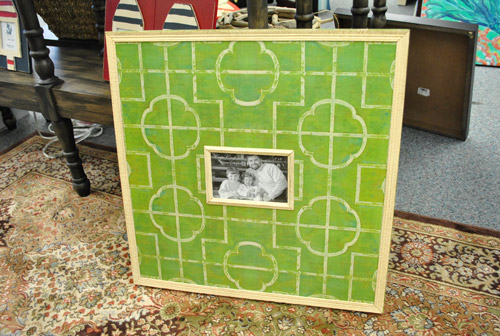 This honeycomb wine rack totally had me at hello (you know we have a thing for bees). At $40 we didn't grab it, but I still remember it fondly.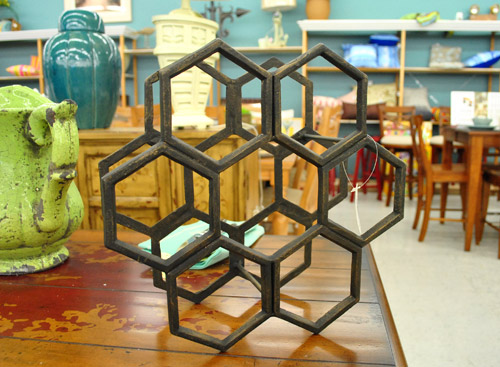 This cool octagonal mirror was also something I thought could be homemade (hardware store wood and trim mitered and secured over a larger round mirror could recreate the look). So rustic and charming.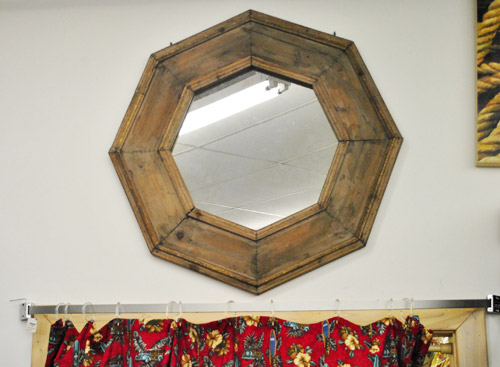 I know I'm weird, but I thought this octopus pillow ($37) was the bomb diggety. And yes, I'm cool enough to use that term, circa 1995.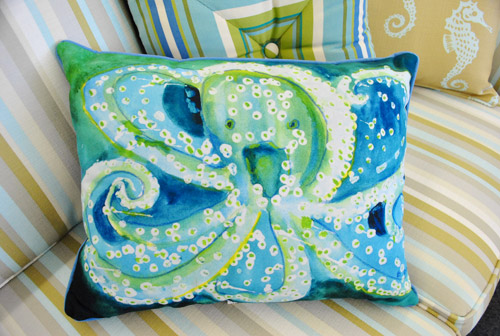 I was also in love with these hook & loop pillows ($50 each) thanks to their bold designs and fun subjects. A little too spendy for a cheap girl like me though. Even with my pillow problem. But I could see them in someone's hip LA crash pad- like, I dunno… Selena Gomez?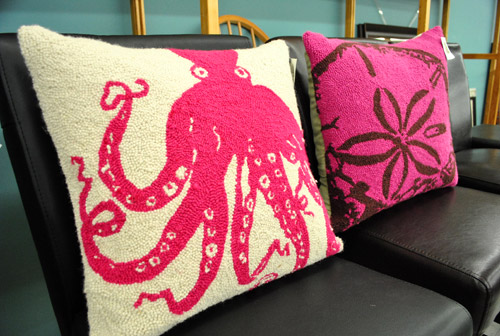 We also ducked into Kellogg Supply Company (right near our rental house) and spied this hilarious version of Monopoly. Burger was chuffed.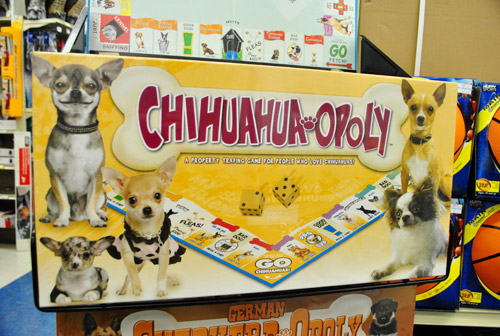 Amazingly enough, we left empty handed (well, we did grab a post card to send to ourselves, per our tradition). And my ten year old niece Olivia and I got $2 friendship bracelets. BFFs for life, yo.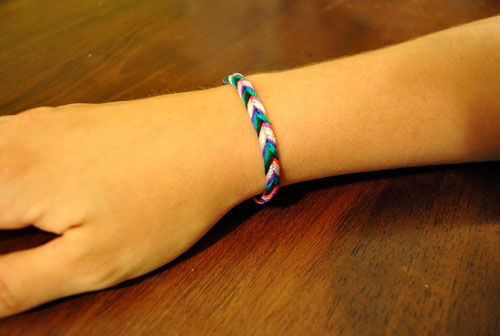 Do you like to go house shopping on vacation? Is there ever room for anything in the car anyway (ours was pretty packed)? Did you also have dozens of troll dolls as a tween? Did you name them all and line them up in the window so their hair got faded on one side? Yeah, me neither.