We're back with another two-post feature where we invite you to tackle a house project right along with us. Last summer it was cleaning out our garage, and more recently it was straightening out our chaotic closets (read about part one here and part two here). Well, hold onto your hats ladies and gentlemen. This time we're turning our attention to those dreaded kitchen cabinets.
There's not much explanation necessary as to why our two big double cabinets need a serious dose of structure and organization…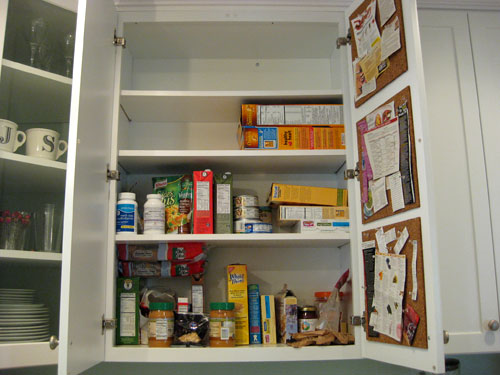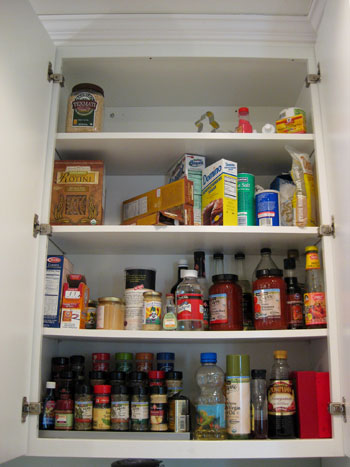 Yup, between these two spaces (which house every edible item in our kitchen other than the stuff in the fridge) there's definitely room for improvement. Especially when there are cookie cutters mixed in with cous cous and lasagna noodles in a completely different spot than spaghetti. So this weekend we're planning to pare things down, group like items, and just generally add some easily maintainable order to our "pantry" of sorts.
So who's with us? Anyone else down for a little spring cabinet organization? Whether your food storage is calling out for a hefty dose of structure or your glassware, servingware, pots and pans or other cabinet-bound items are in need of some attention- let's tackle it together this weekend. And you know we'll back to share the full photo rundown of our process and our cabinet makeover early next week. Stay tuned…