We promised to share some of the things that we dropped into our Thanksgiving-inspired "thanks jar" over the last month, which we finally got to read after a month of blindly writing without knowing what the other person was jotting down each day.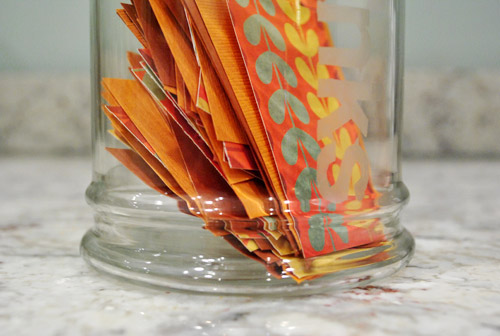 Here are a few highlights:
For finally figuring out what the heck to do with this thrift store glass jar. – John
That Clara's birth was a miracle and she's a healthy & happy little girl. -Sherry
That we sold our house & found a new one that we love (fingers crossed for a smooth closing).- Sherry
That Clara finds Burger as hilarious as we do. She just cracked up watching him.- John
That John has an amazing family. I love my in-laws. – Sherry
That when sick, Sherry's far more fun to be around than I'd be. -John
That Clara is in the 90th percentile for height. My tall girl! So proud. – Sherry
For only having 1,500 sq ft of stuff to move and not 2,500 of it… this time. -John
That this time six months ago, Clara was born. -Sherry
That Clara gifted us with another 11 hours of uninterrupted sleep last night. -John
Clara, Clara, and more Clara. Apparently we're obsessed with the girl, as well as being mindnumbingly predictable when it comes to listing things like each other, our pooch, our current house, our new house, our family and friends, and our life in general. Oh yeah and did we mention our baby girl?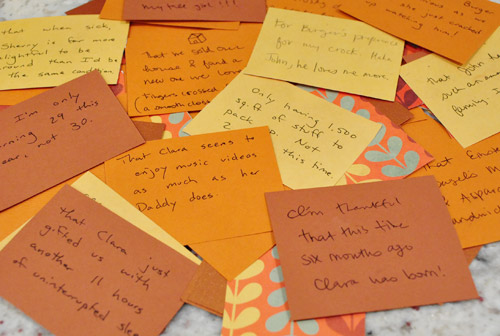 But there were a few wild card mentions that we tossed in there just to keep things interesting (I seem to be thankful for a lot of edible items):
For feta cheese. – Sherry
For Burger's preference for my lap. Haha. He loves me more. -Sherry
That Clara seems to enjoy music videos as much as her Daddy does. -John
For Dexter. Best show ever. -John
That Einstein Bagels' Mushroom Asparagus Thin Sandwich is so good. -Sherry
For Google. -Sherry
For thick socks on cold floors. -John
For spellcheck. -John
For the funny videos that come up when you search "chihuahua" on YouTube. -Sherry
For Oprah. -Sherry
For Tina Fey. -John
Any random people or things that you guys are thankful for? Any fellow feta cheese lovers? Or Tina Fey fans? And I know Oprah isn't everyone's cup of tea but I love her. Also have to agree with John about spellcheck. Can't live without it. All of our posts would be spelt likee dis.
Looking for more Thanksgiving traditions? Check out these posts: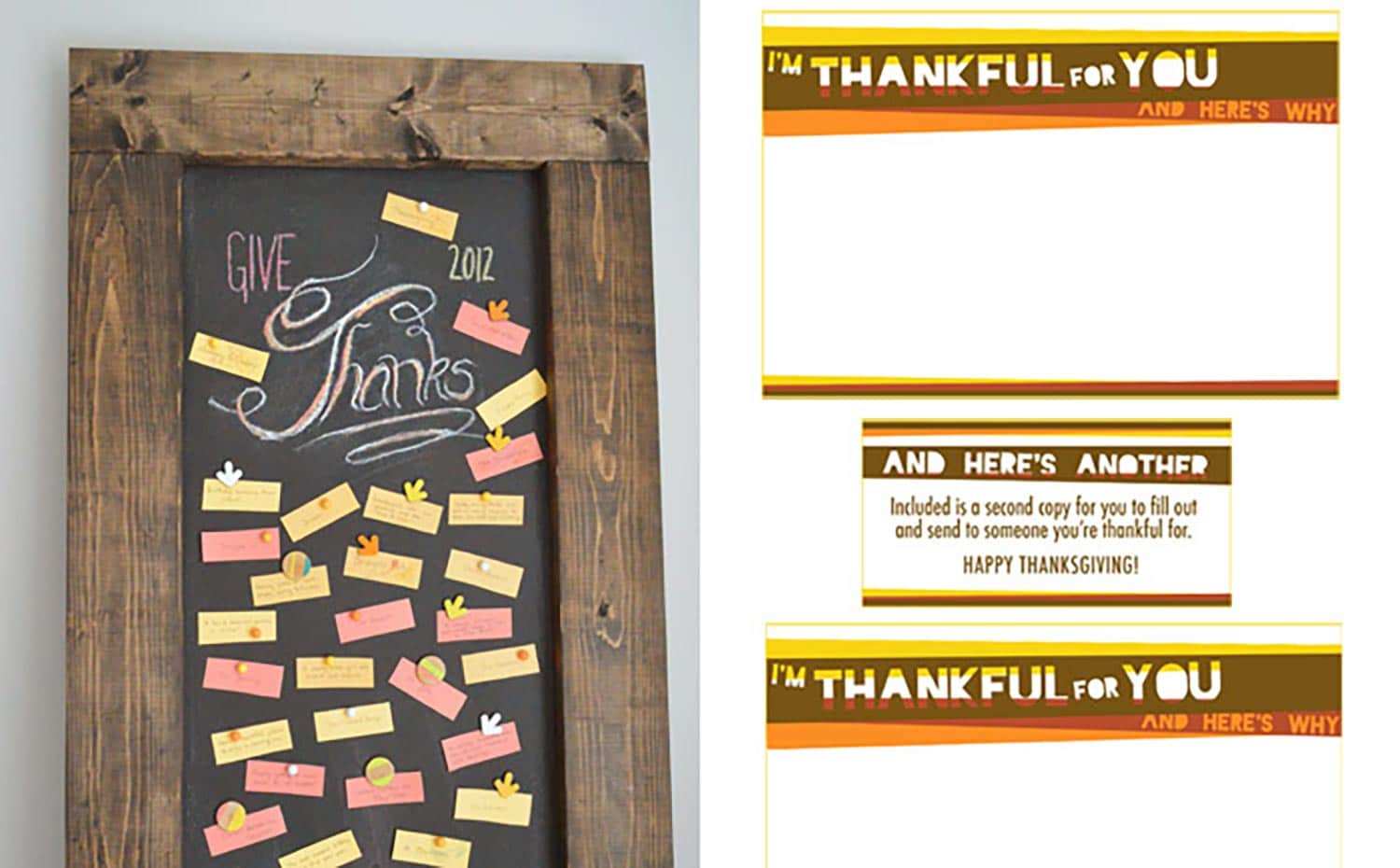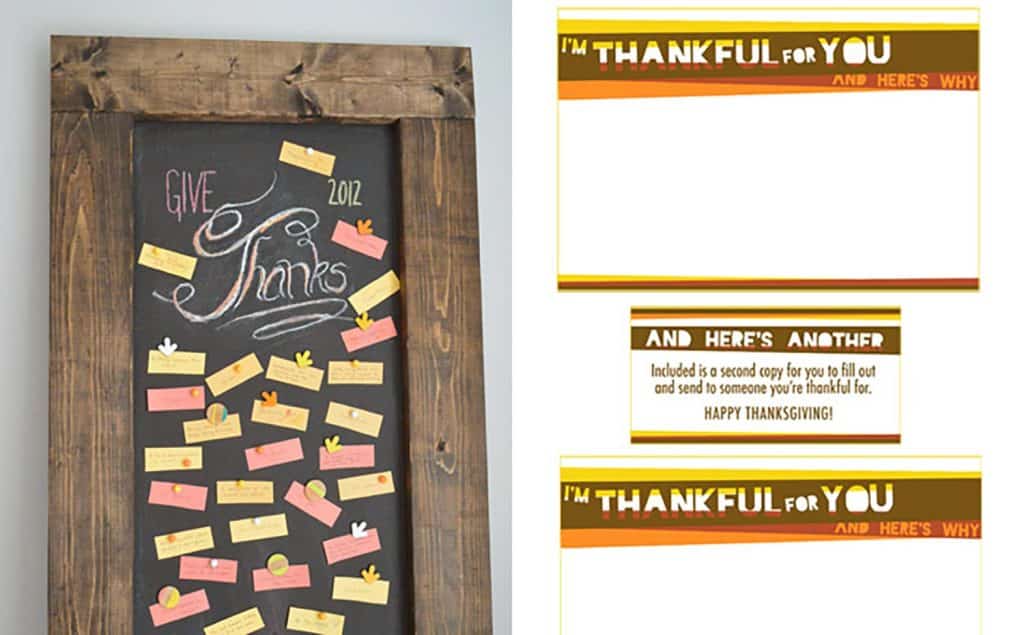 Update: You can check out all of our favorite holiday decor finds here – many of which are under $15!