We actually get a lot of edging, cutting in, and trim-painting questions so we figured we'd share our secret… this amazing little short handled 2″ angled brush.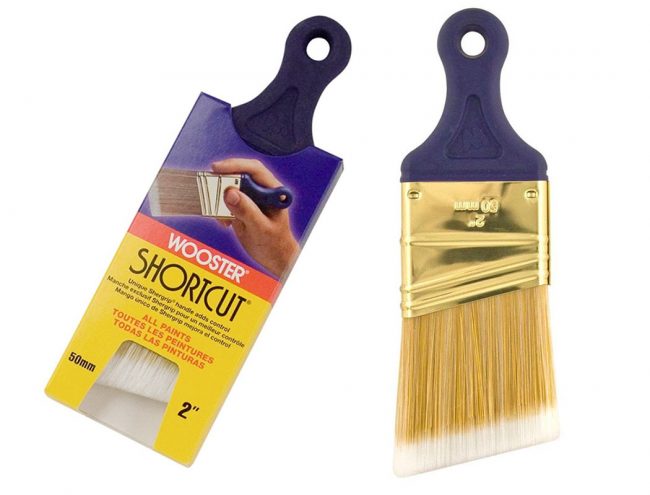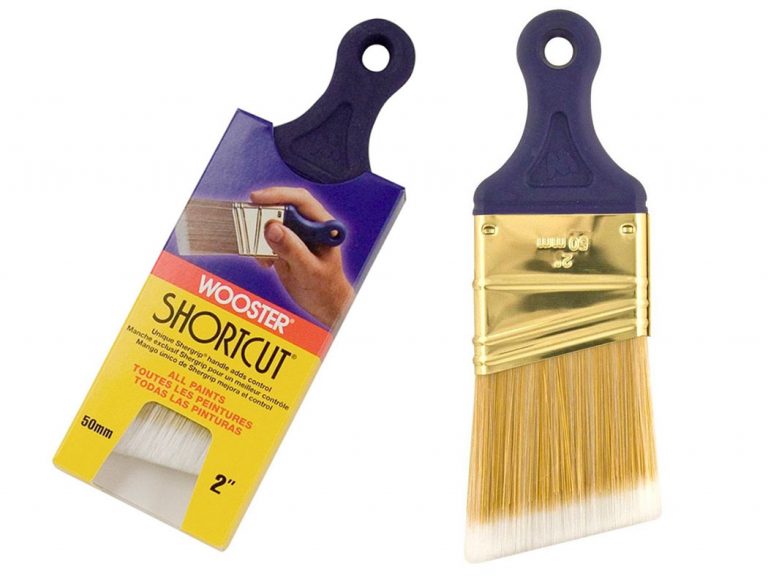 Why An Angled Brush Is The Perfect Cutting In Tool
The short-handled easy-grip design makes staying in the lines super easy, whether you're edging around door or window trim, or trying to cut in around a ceiling. And the angled tip keeps your paint from globbing up into drippy puddles as you drag your brush along your edge.
All this means you can paint any room like a pro without having to bust out the painter's tape (which is a time consuming and not-always-successful process anyway). We actually love the easy control of the short-handed brush that we use it for almost any painting project: even painting the trim itself!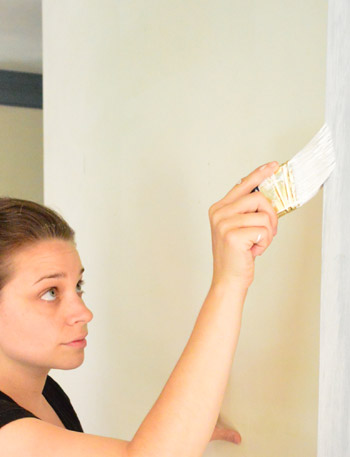 Buying & Storing Your Brush
These days you can find these short-handled, angled brushes just about anywhere. This $5.50 trim brush by Wooster is probably the most popular brush, and it's certainly our go-to these days. You'll find 2 or 3 of them hanging around our house at any time. And here's a tip: between coats of a project, you can store these short little brushes in a snack-sized Ziploc bag. The tight seal keeps your brush from drying out – even days at a time!
How To Edge A Room With A Short Angled Brush
And if you want to see the brush in action, here's how Sherry used it to get a clean edge in our guest bedroom – both on horizontal edges (like a baseboard) and vertical edges (like a door frame). You can watch the video below or see it here on YouTube.
More Painting Resources & How-Tos
If you're looking for more help getting your painting project off the ground, here are a few other posts you might find helpful:
*** This post contains affiliate links***