We had tons of fun House Crashing Kelly Moore last May (you can see the whole shebang here)…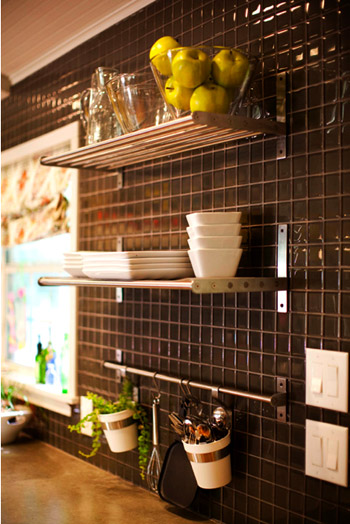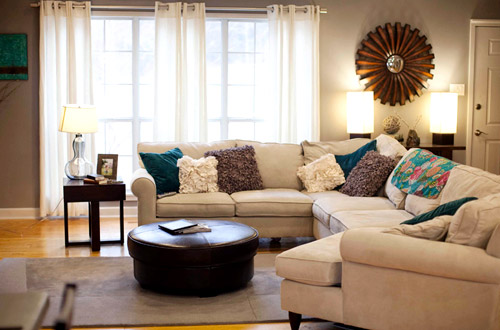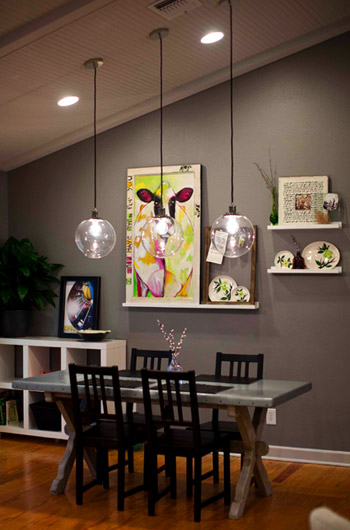 … so when she told us she had made some outdoor updates, we couldn't wait to check out this little haven that she created out on her deck.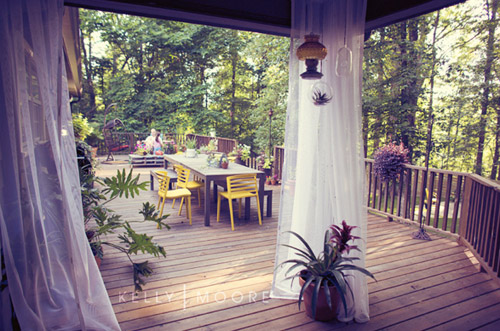 Complete with outdoor drapes, a hanging egg chair (from Ikea), some colorful seating (from CB2) , and lots and lots of potted plants – it definitely has serious come-hither charm.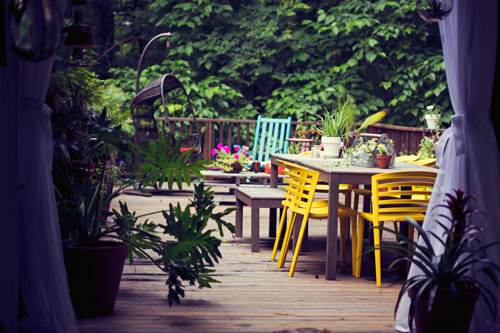 We especially loved the leaning pallet planter that she DIYed with hose clamps from the home improvement store.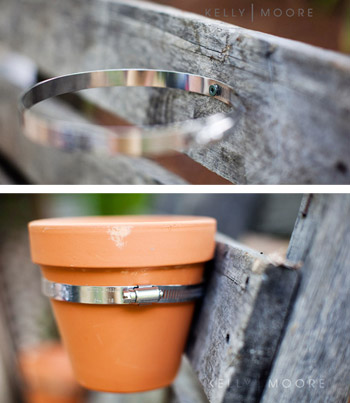 Some pallets have chemicals in them while others are more naturally sealed (with heat) so they're less questionable for outdoor crafts like this. And if you're unsure, you can always use a product like SafeCoat to seal off a pallet (it's what the pros also use to seal off lead paint). To see more on how Kelly made her palette planter, click here.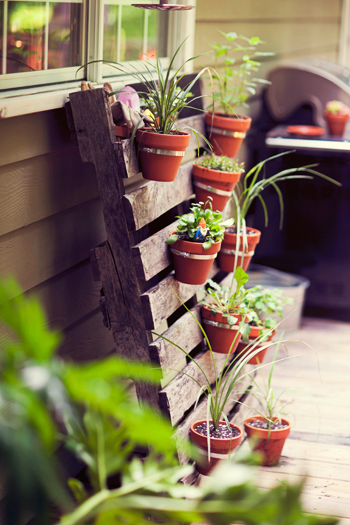 The deck leads down to a sitting area with more bold seating, a chiminea, and a fire pit. You can see a closer shot of that area here.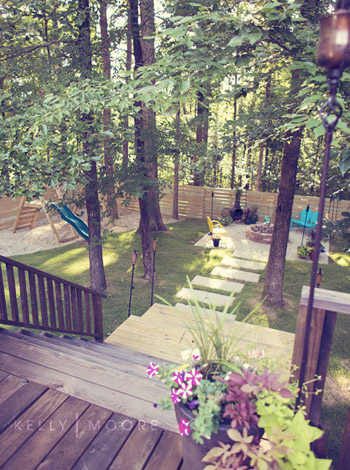 And in almost every corner there are pretty little potted plants, like this sweet little succulent.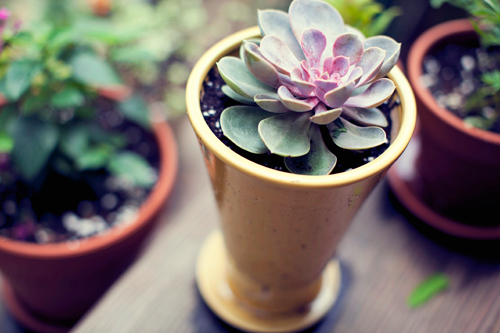 We love that not only did Kelly use plant pots for her greenery, she also used a few unexpected items, like this old metal toolbox. It definitely adds some soul and personality to the mix.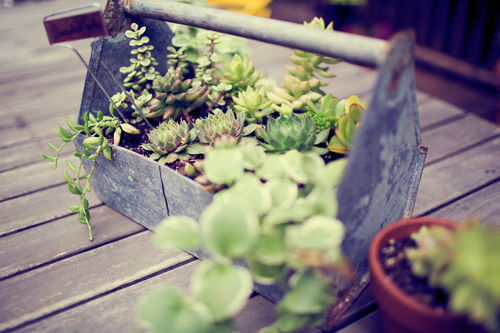 You can check out more of the outdoor details on Kelly's blog. And a big thanks to her for sharing the update with us – we love seeing even more nooks and crannies of Kelly's gorgeous house!
***Speaking of gorgeous houses, we're on the lookout for awesome houses to crash in the Atlanta, Georgia area (or in the areas between there and Richmond – like Charlotte NC, Greenville SC, Greensboro NC, etc) since we're headed out that way for the Haven Conference next week. We'll also be traveling to Bethany Beach Delaware later this summer, so if you have a crash-worthy home in that area – or even in Virginia Beach, Virginia's eastern shore, or Annapolis Maryland – we'd love to check it out! To submit your casa, just drop an email with some house photos and your location (just a general region, we don't need your address yet) to [email protected] and we'll do our best to figure something out (can't promise we can hit every home that's submitted, but we'll do our darndest to squeeze in as much house-crashing fun as we can!).
But back to Kelly's outdoor oasis. Let's play the favorite part game. I'm dying over the egg chair and can't believe I missed it whenever it was sold at Ikea (it's not there anymore, boo hoo). Meanwhile John is loving the tool box planter. Oh and you can check out every house we've crashed here, and a few houses that we've re-crashed for update posts here and here.