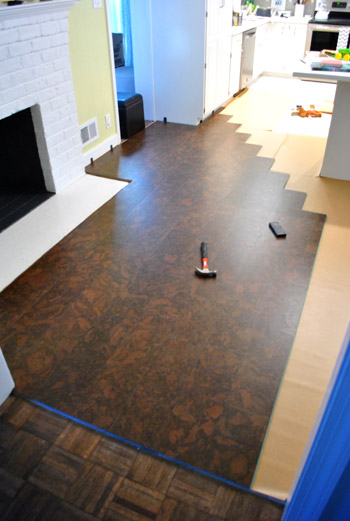 Why? Because we're crazy. And coming home to a partially-finished floor is our idea of a good time.
You think we're kidding, but getting a jump on our cork floors by starting to lay them before we left for Portland/Hawaii wasn't half bad. Heck, returning from paradise to the idea of finishing them and enjoying a rich, glorious mocha floor is downright titillating to nerds like us. They snap together and float over our old vinyl floors (which have an asbestos liner, so we followed safety recommendations and didn't tear those up before laying the cork). And the floating aspect of our new snap-and-lock flooring means that our house sitters can just step on the cork and the thin underlayment that you see peeking out, or around it – depending where it's laid – so they haven't minded the half-done corner they came "home" to (no messy/smelly glues or anything like that to worry about).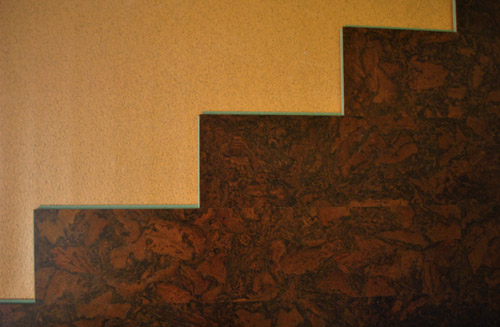 They're so cushy and soft – it's already a huge improvement! We'll be back with alllllll the details next week when we're back on the DIY train (so please hold any questions that you have for Monday when we hopefully can answer them all in that morning's post). For now we're just soaking in the sights and making friends with the fishies…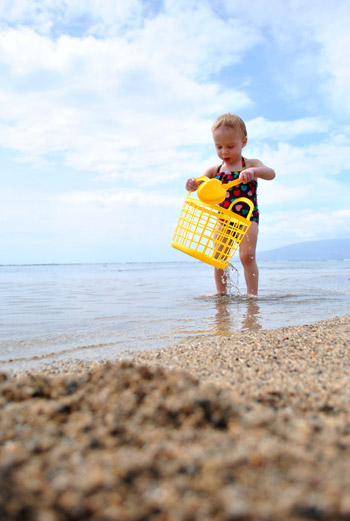 … you know Clara loves her fishies.
Psst- We announced this week's giveaway winner. Click here to see if it's you.