We're trying to soak up all the things that we love about this house before we move on to our next big project, and we realized that our floors make us inordinately happy. And it's not just the fact that they're mostly hardwood in a nice mocha color, it's the whole cohesive flooring thing in general. Seriously, I never thought these words would come out of my mouth (because it honestly sounds like I'm a motivational speaker or someone who takes design way too seriously) but… cohesive flooring is a game changer. Really. It is.
Our house used to have eight different flooring materials and seams. Think about that for a second. Eight! All on one modestly sized level. Talk about chopping things up and making them feel even smaller. There was faux stone linoleum in the laundry nook, yellowed vinyl tile in the half bath, a sheet of dated blue linoleum in the kitchen, thin ratty carpet in the full bathroom, faux parquet linoleum flooring in the den, another thin ratty carpet in the sunroom, and hardwoods in about the other half of the house (thank goodness).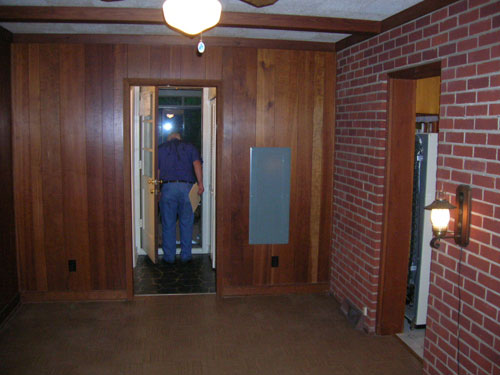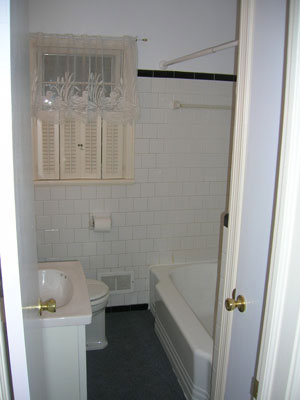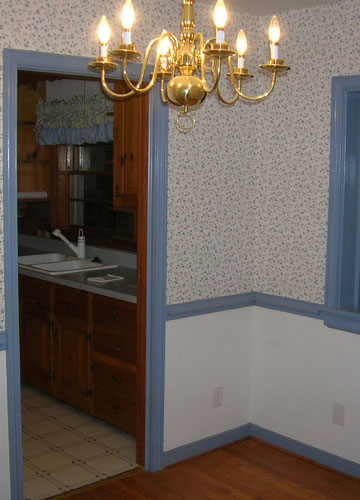 You can see a few more floor before & after pics here (although admittedly we weren't the best at taking photos back in the early days). But the point is that now our entire house is all dark solid hardwood (some that we installed during our kitchen reno, and some that we got refinished to match those new hardwoods) along with a similarly toned mocha marble floor in the full bath (there's the same mocha hardwood in the half-bath to keep everything cohesive).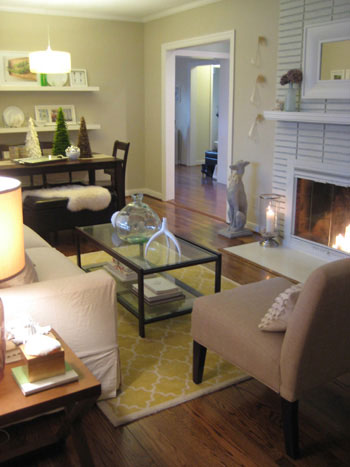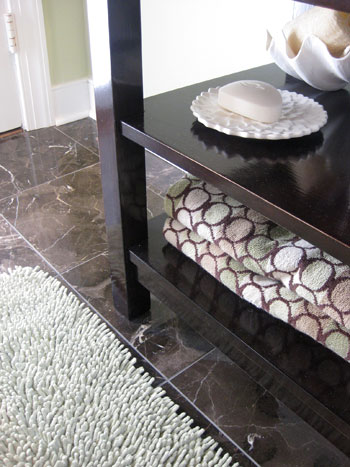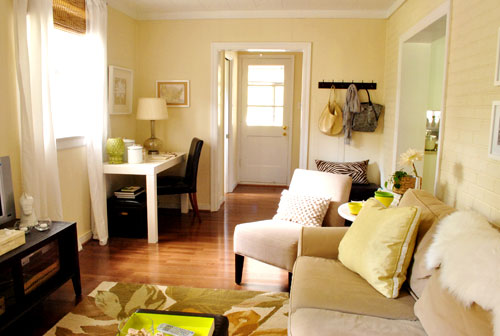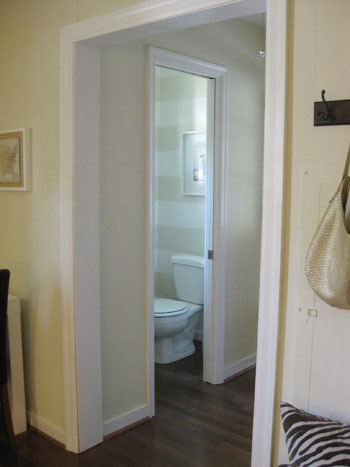 It's amazing how much more of an open feeling it lends to the whole house. Of course it's totally a subjective thing (and we can see how it's fun to play around with different flooring colors and materials if that's you thing), but as far as this small home full of small rooms is concerned, similarly toned seamless flooring was one of the best decisions we could have made. So we thought we'd pass that tip along to anyone else who's slowly but surely working with a small space full of an inordinate amount of linoleum, nappy carpet, or faux parquet. It might not be the cheapest home improvement undertaking, but you can find some pretty great deals. We got our new hardwoods cheaper than most laminate flooring that big box stores sell thanks to Lumber Liquidators, and we only paid $1.50 a square foot to get our existing stuff refinished. The point of this diatribe? Life's too short to live with crazy mismatched floors.
And so ends a weird little Friday morning brain dump of sorts. What's up with the floors in your house? Do they all match or have some sort of relationship with each other? Does every room in your house have a different floor personality? Come on, the least we can do is see this weird floor tangent through…