We've been showing off our new floors, but have neglected to tell you how they came to be. Our bad.
Once upon a time, our kitchen designer convinced us hardwood, not ceramic tile, was the way to go in our kitchen (white cabinets look warmer with wood floors as opposed to cold, hard tile). We started at Lowe's and Home Depot as usual. Both had a decent selection of engineered hardwood for around $4.00/sq.ft. but we needed about 370 sq.ft. so we were looking at a grand total of almost $1,500 in flooring. We were also nervous about engineered hardwood because we were told that it's too thin (1/4″) to sand and refinish more than once. That didn't bode well for a few kids and a dog (we plan to stay in our house a long, long time).
So, we quit playing around and ventured over to the hardwood experts – Lumber Liquidators- where we struck gold, well, "mocha oak."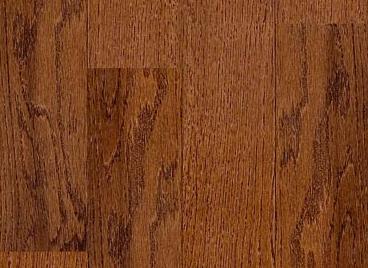 Whether it was its beautiful, rich color or its big "SALE" sticker that attracted us, we immediately knew we had found our floor. It was 3/4″ thick REAL hardwood (as opposed to the thinner manufactured kind) at a mere $2.79/sq.ft.
The sale only lasted 3 more days so we had to move quickly to get all that flooring for less than $1000. Lumber Liquidators doesn't do installation but they recommend installers so we called someone from their list (which turned out to be our L.L. salesman's company- flooring racket anyone?). But hey, they came out, measured and ordered our floors for us within 24 hours.
BTW, I'm totally glad we didn't try installing it ourselves. I don't own ANY of the crazy tools they used, and since it took them three days (and they ran into a host of roadblocks) I can only imagine what it would have been like had we been the team attempting the installation. Though if I ever get brave enough, the folks over at One Project Closer have a floor installation tutorial that makes it look less scary. Anyways, you know the rest of the story – it's in, it's beautiful, and Burger couldn't be more pleased with his new play surface.
Image courtesy of Lumber Liquidators