I'm back with an easy thrift store upgrade. John and I snagged this seen-better-days brass candlestick at Goodwill for $1.99 after I convinced him that a bright and modern color would complement the traditional shape for a clean and current result in about five minutes flat.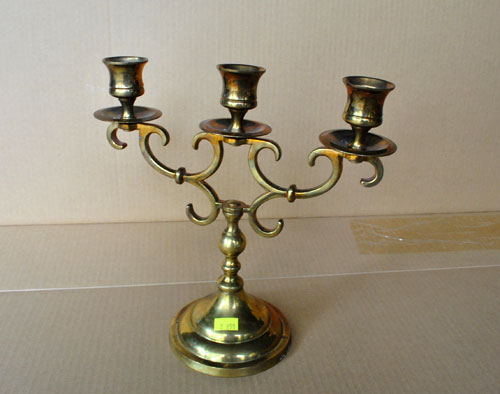 So I spray painted that sucker with some glossy yellow paint (Rust-Oleum Painter's Touch Gloss spray paint in Sun Yellow)…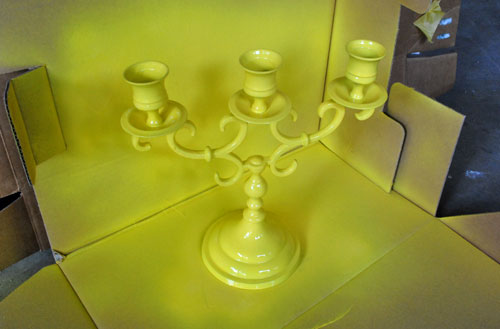 … and ended up with a nice new (and super cheap) accessory in a fun and happy color. Here he is accompanied by his three candle friends. Anyone humming Beauty & The Beast yet? Totally reminds us of Lumiere.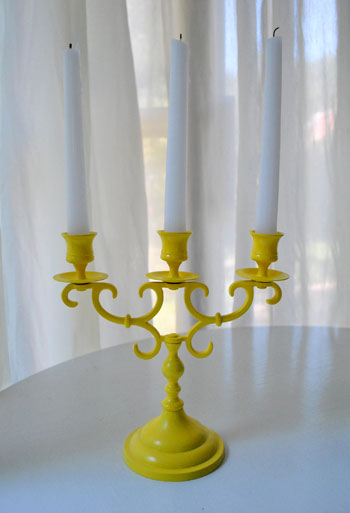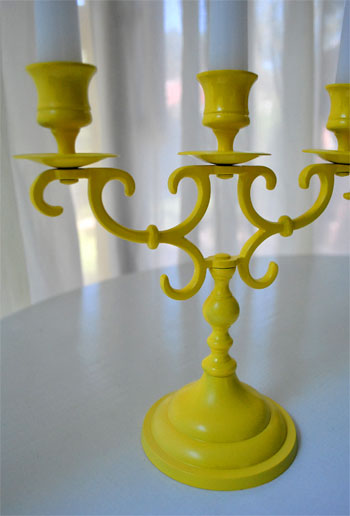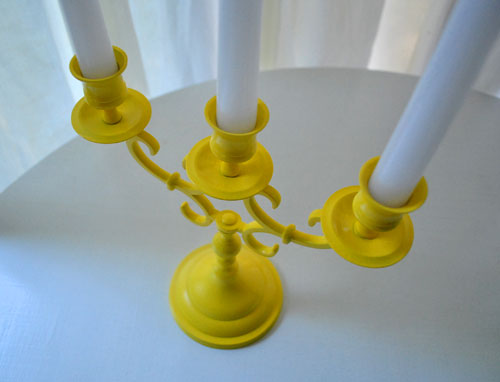 Simple? Check. Cheap? Check? Anyone can do it? Check. Plus we're planning to do a little seasonal decorating and we think this guy will come in handy for all sorts of occasions (Halloween, Thanksgiving, fall in general, etc). So stay tuned to see a few fun arrangements with our new yellow candlestick.
And speaking of quick thrift store makeovers, what have you guys been transforming on the cheap? Any other candlestick projects going on?