In case anyone's wondering, I've managed to keep up my make-the-bed-everyday-for-a-month resolution beyond October. Hootie hoo. And Burger has kept up his end of the bargain and still undoes it an hour later. Oh well.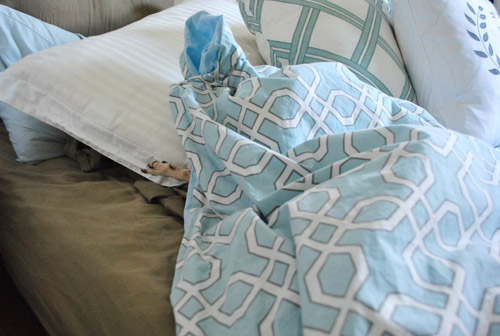 Speaking of things coming apart, we realized that this very weekend last year I was holed up in our bathroom demolishing the darned thing (inexplicably without shoes on in the beginning, which we don't recommend).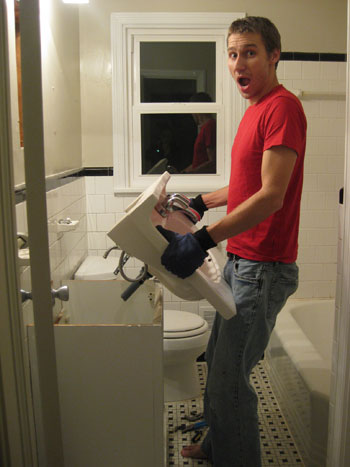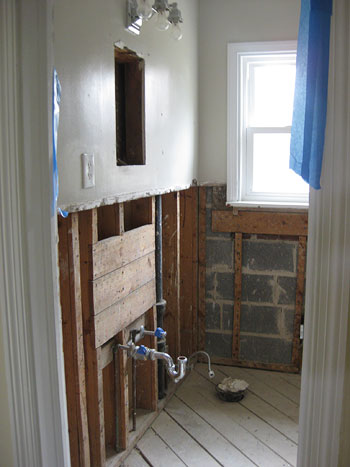 While that still takes the cake as my most physically grueling disassembly ever, this weekend kicks off another that threatens to be equally taxing on our emotions: packing up. With our move less than a week and a half away we're starting to take things down, box things up, and ready ourselves to leave. It's bound to be sad (and tiring) especially since we've already seen what it's like to watch our patio go from this…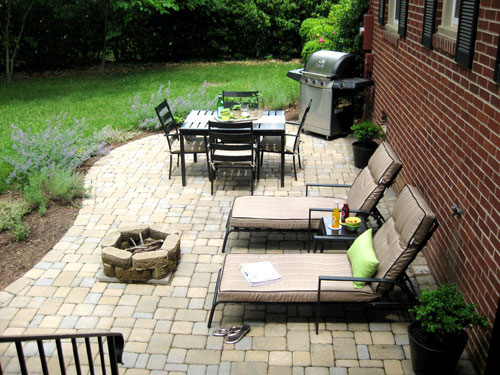 …to this (after selling our patio set at the moving sale since it won't fit the patio of the new place).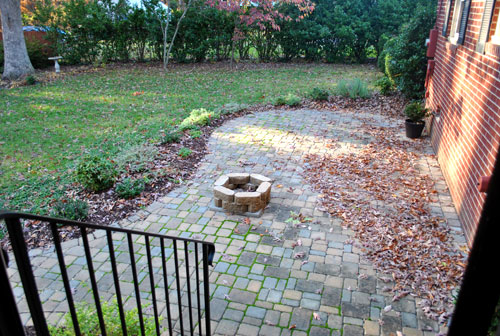 And of course the onset of winter weather sure is helping it look that much more depressing. Sigh. We'll be sure to post more packing up pictures as we make more progress. For now just wish us luck – and maybe hand Sherry some virtual tissues. We're both so excited to get into the new place but it's definitely going to be bittersweet to close the door on this one.
Psst- Want an update of what the patio looked like right before we moved out? Click here for lots of chaotic moving photos along with a shot of a very sad patio.