Since the month is half over, I thought I'd update you on how my make-the-bed-everyday-this-month resolution is going. The good news is that I haven't missed a day. Promise. The bad news is that it usually looks like this in less than an hour thanks to my main man Burger.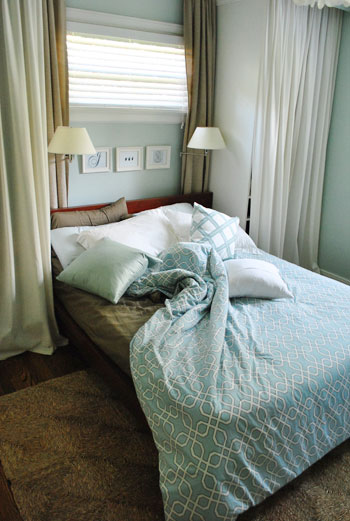 Can you really blame him? I guess if I were a dog I wouldn't let anything stop me from sleeping in under some warm covers either. Well except maybe Pupperoni.
Despite his best efforts to thwart my resolution, I'm still going to keep making the bed each morning this month. And if all goes well, the habit will stick and I may just keep making it once November rolls around. Who knows. I'm crazy like that.
PS: I'm also doing pretty well on my other resolution to drink only water this month (aka: Aquatober). Although I sincerely hope soda misses me as much as I miss it.