One of these things is not like the other.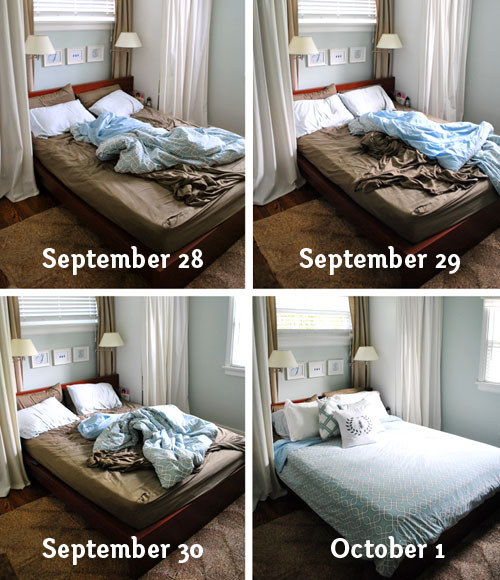 I've made a resolution to make our bed everyday for the month of October. Sure, October isn't traditionally a time for resolution-making, but with our house now needing to be ready for potential buyers to walk through at any moment I thought it couldn't hurt to try. Plus a little extra tidiness never hurt anyone, right? Oh, except for maybe Burger who now has to revise his plans to sleep until 1pm curled up under a giant duvet wad (part of the reason we fell out of the bed-making habit in the first place). Here he is caught in the act of trying to find his way under the covers.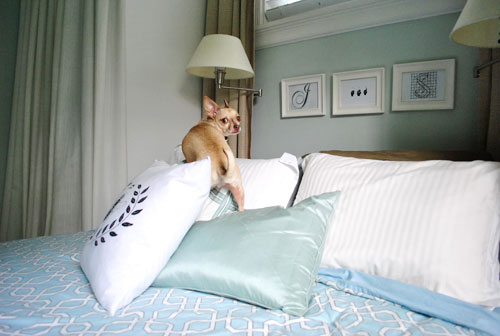 Feel free to join me in my new effort. Or, if you're already a pro at this (or prefer a nap-ready bed at all times) you're welcome to hop on my other new resolution bandwagon – drinking nothing but water all month. It's a little thing I dubbed "Aqua-tober" back in college when I was trying to curtail my soda habit. Now six years later I still find myself needing a little Dr. Pepper detox each fall. Sigh.
UPDATE: For anyone worried about Burger, it took him a little while but he's finally figuring out how to work around my new resolution. Notice the lump in today's made bed?