Holy cow, have we really been blogging for half a decade?! Crazytown.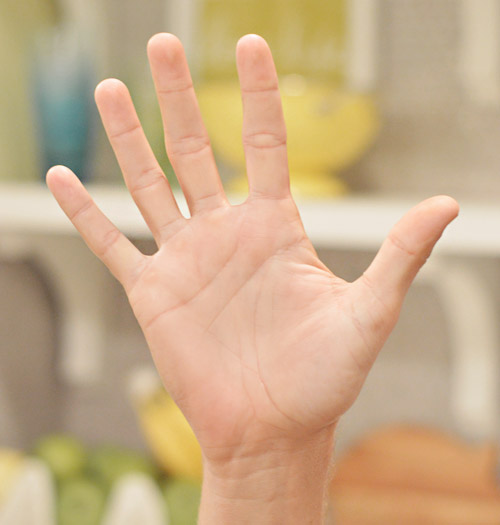 It feels like just yesterday that we were creating a basic page with a big blue-background so friends and family members could drop in on our first home's kitchen makeover.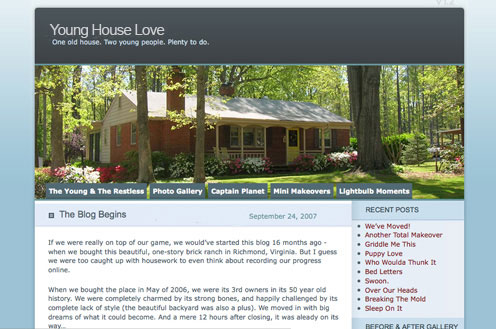 For our fifth blogiversary we wanted to host a parade complete with homeowners marching by waving hammers and paint rollers, but since we couldn't get that together – and it honestly sounded like someone could lose an eye that way – we decided to go for the next best thing: a week of blogiversary madness and behind the scenes hullabaloo (just like we've done for the past few years here, here, and here). And the festivities start right now. So feel free to toss out some chest bumps and fist pumps. It's about to get blog-a-delic up in here (anybody have a black light?). Here are a few of the things that we have on the agenda for this week:
a timeline of how we met, fell in love, started blogging, and ended up here (which is actually right in this post – we didn't waste any time, haha)
a pretty crazy giveaway with a ton of awesome $500 prizes in honor of The Big 5
a day in the life post with a bunch of pictures and details about an average day for us
a math-tastic rundown of our blog stats, growth, and other numerical goodness along with seven bloggy facts that might just blow your mind (no guarantees, but ours are officially blown)
a no-holds-barred Q&A video full of answers to personal questions that hundreds of you guys submitted via Facebook
all of our goals for the coming year (and a rundown of how we did on last year's)
a big ol' list of our favorite/least favorite/hardest/most memorable/weirdest/etc posts over the last five years (there have definitely been some doozies)
a warm and fuzzy getting-to-know-you post about you guys (who you are, where you live, what you love – we can't wait to hear from you!)
Without further ado, here's a big ol' timeline that we made in photoshop that dates all the way back to 2004. Holy buckets, was that really almost ten years ago? A lot of the things on this timeline were defining moments for us, either in our personal lives or the life of YHL. And a bunch of them actually make us all misty eyed. Seriously, no one is more surprised than we are to be where we are today, and we couldn't have done it without all of you amazing folks who take the time to drop in on us and see what we're up to. You've made this entire blog-tastic journey possible for our family, and sometimes I get that embarrassing lower-lip-quiver when I think about it too long. You guys put the love in YHL.

Time flies when you're having fun (and meeting, moving, marrying, starting a blog, having a baby, writing a book, and otherwise holding on the for ride). Are you guys somewhere you'd never imagine you'd end up five years ago? We're so thankful that we started this random little blog, and so very humbled that you guys have become a part of our lives and created this completely unexpected way of life for our family. We love you. Truly. Now somebody get me a tissue.
Psst- Itching to learn more about blogging as a business? So are we. Just kidding. Well, I'm half serious since we're definitely still learning as we go. But here's a giant collection of posts about how our blog baby grew, how we make money, how we spend our time, how we get sponsors, and a lot of other behind the scenes blogging stuff (like paying quarterly taxes, becoming an LLC, getting our own health insurance, etc).