Remember this "Things That Are Awesome" print that we got at a local craft fair last Christmas by an amazing artist named Rachel (here's her shop) with the intent of hanging it in the guest room (you know, so everyone can study all the things that are awesome while they stay)?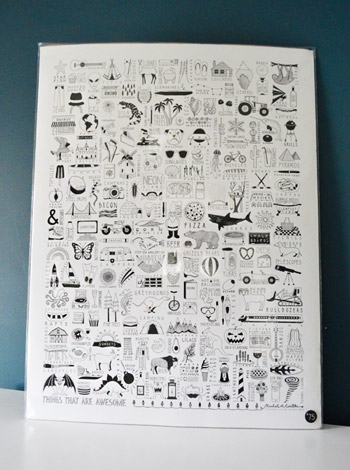 Well, we finally got it framed and hung.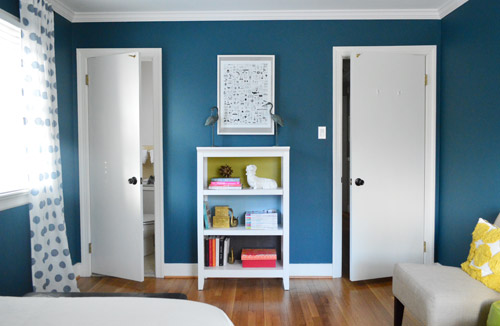 This is actually an angle of the guest room that we haven't shown for a long loong time. As in, this post from two summers ago is the last time we shared it. And then a year later we grabbed that big mirror and hung it over the mantel in the kitchen and a while later we had a yard sale and sold the old Ikea dresser (it had seen better days and one drawer was broken).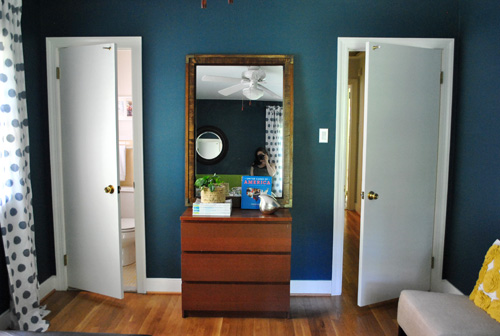 So that wall sat bare for a while until we dragged this bookcase in (it's leftover from book photoshoots, so the tutorial for the different colored shelf-backs is in the book). Then all we needed to do was run to JoAnn and grab a frame for the art (with a 40% discount coupon at checkout of course – do you know they take coupons on your phone now and you can just go to their site to get them?).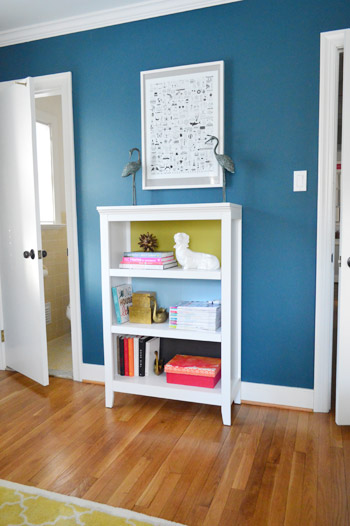 From that far away shot you can't really appreciate the sheer awesomeness of the Things That Are Awesome print (and of course we love that a fellow Virginian whipped it up).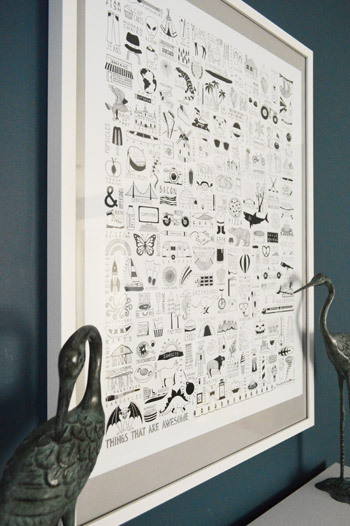 But this detail starts to do it justice I think. We could stare at it all day…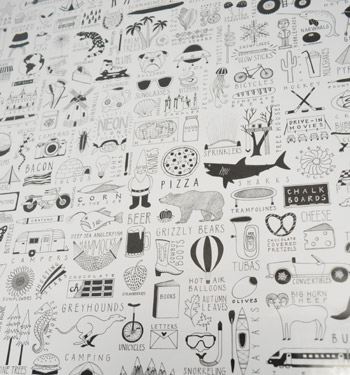 Oh and one other thing on the agenda was to anchor the bookcase to the wall (not only for Clara's safety but for anyone who stays with us with kiddos, which happens about once every month or two). Thankfully this bookcase, which we originally bought from Target, came with an anchor system, so we installed it and breathed a nice sigh of relief.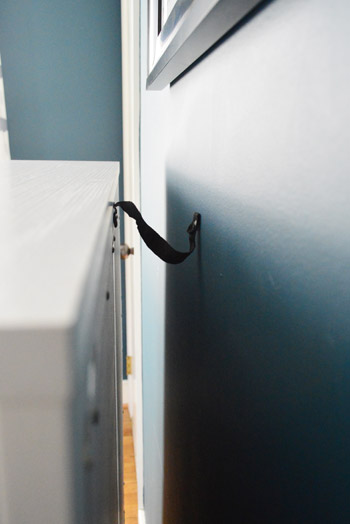 A few days later I walked in and saw this, which pretty much made my day. Apparently the bookcase has Clara's stamp of approval.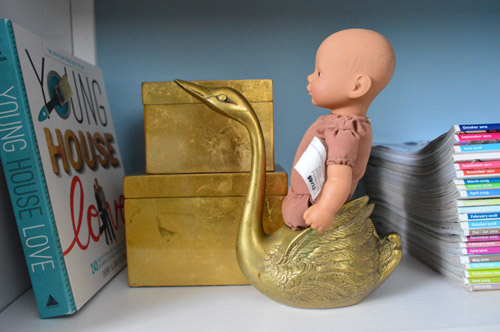 What rooms have sat dormant in your house for years and then suddenly felt like a flurry of activity? Anyone have any theories why that happens? Maybe it's the ones that you think are pretty far along in the beginning so you shift your focus to a bunch of other rooms and then years later you realize that one room has been sitting around getting ignored for a while?