Say that three times fast.
We added some new after pictures from a few different angles to our house tour page… along with some never before seen befores! We often get email requests to see the other side of our living room and our den, so we waited for a sunny day and snapped some pics from unseen angles. And since we love a good before and after, of course we'll show you what each room looked like before.
Take our living room for instance. Here it is on the night that we moved in: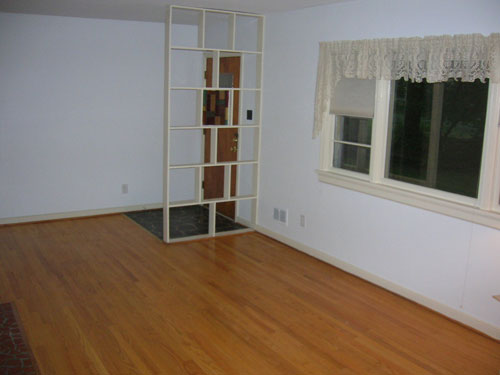 And here it is from almost the same angle now (I took that hideous divider out myself while John was at work and tore back the weird linoleum square to reveal hardwood floors beneath!):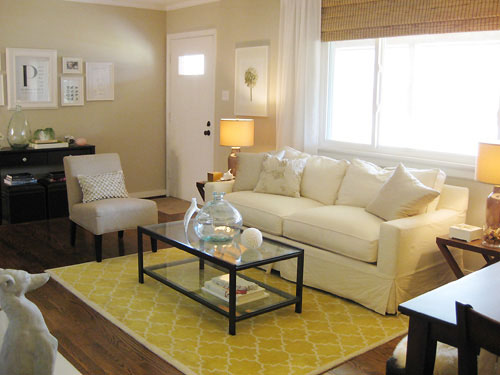 And we musn't forget our dark and dated den. Here it is from another angle during our first walk-through (that's our cute realtor in the doorway):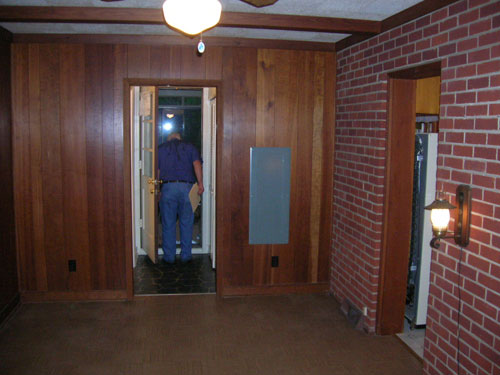 And here it is now (after widening the doorway to the sunroom and the kitchen, replacing the faux-parquet linoleum with hardwood floors, removing that crazy archaic wall sconce, and adding about six gallons of paint):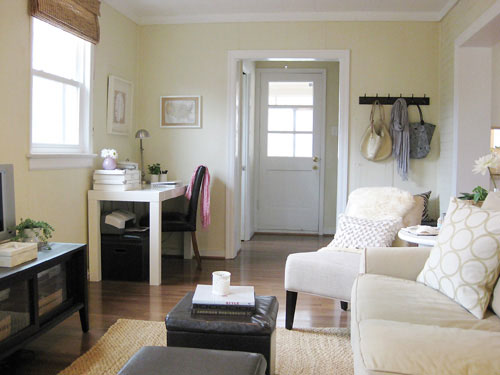 So feel free to check out our updated and expanded house tour whenever the mood strikes. Of course we also updated our room by room source list (so if you have any where'd-you-get-that questions, we hopefully have an answer for you there). Come on in and make yourself at home!