Thanks to the fact that our master bedroom has a huge floor length mirror (a surprise wedding gift from John so I could see myself before walking out the back door to get hitched)…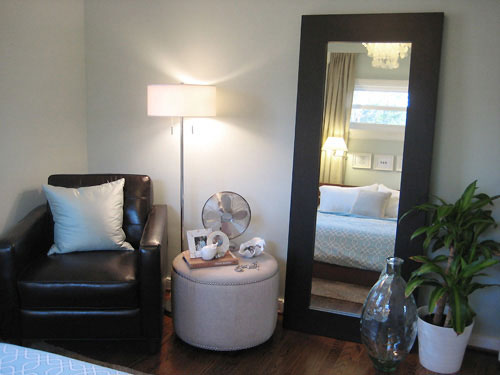 … the second mirror to the right of the bedroom door seemed a bit superfluous.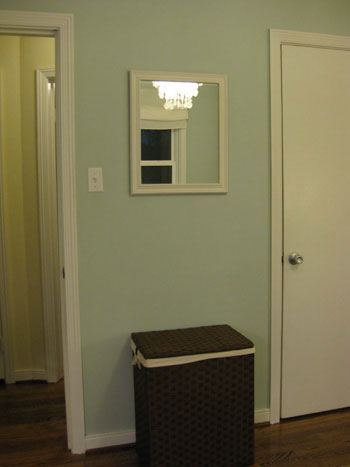 So we seized the opportunity to replace it with one of our homemade botanical prints in an inexpensive Ikea frame. I like it so much that I want another frame to hang right under it with a different botanical on display. But I'll have to wait for our next Ikea trip…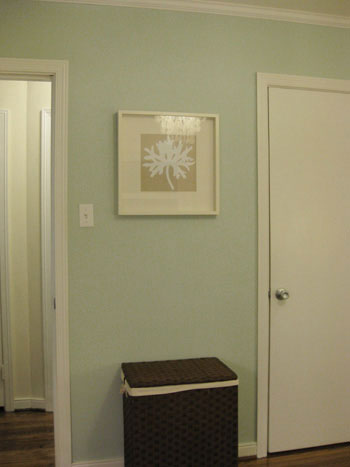 We intentionally sized our homemade botanicals to fit into these great square Ikea frames for a luxe look on the cheap. A bit of nature does a bedroom good, and it's especially convenient when you don't even have to water it.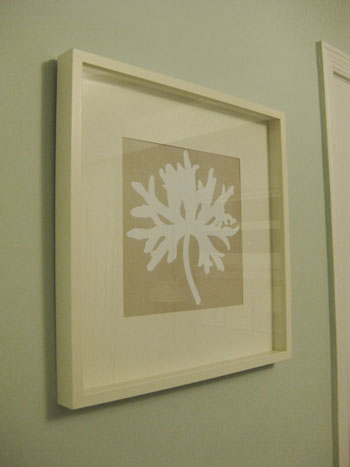 Maybe it's the bulbs poking through our flowerbeds or the forsythia starting their annual show, but I also decided to swap out the art over my desk for something a little less glacial. We took the existing photo on our Alaskan honeymoon (snapped from the window of a tiny sea plane as we flew over a glacier covered in volcanic ash). Needless to say it's one of our favorite images from the trip, but spring fever has me chasing something a bit more tropical…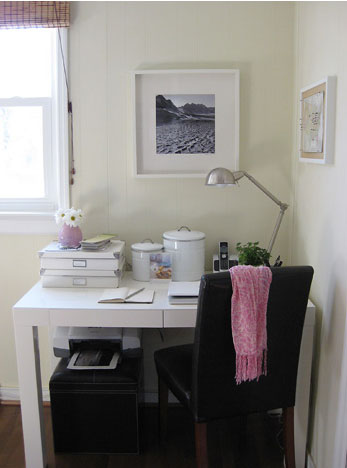 So I pulled a two minute art swap using another botanical we made. And I'm loving the lighter leafy vibe…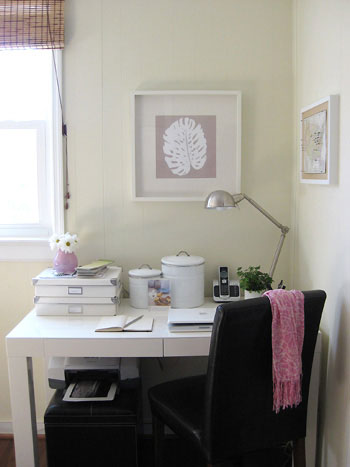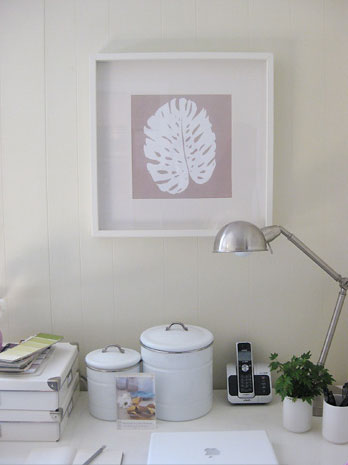 What about you guys? Does spring fever have you switching out accessories or art in your home? What sort of seasonal things do you do to usher in the warmer weather? Dish the spring-is-on-the-way dirt.
We added our den's corner office area to the room-by-room source guide (found in a link on the top of our House Tour page) so you can now see where we snagged everything from those boxes and tins to our desk and our lamp.