We're super psyched to announce that True Value has put together a little DIY blog squad and we actually made the cut!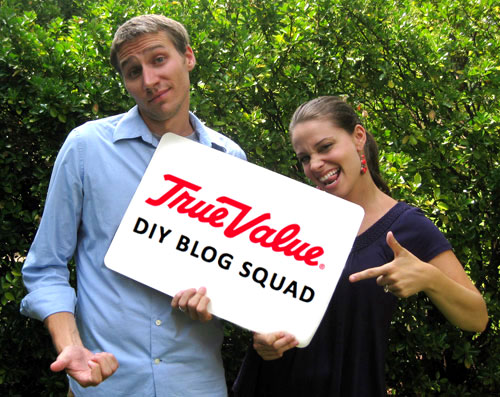 Yes that weird flesh squeezing sound accompanied by a soft whimper is us pinching ourselves. We're among some pretty amazing fellow bloggers so we've both got jazz hands over being in such good company (one hand is pinching while the other one is jazzing). Check out our fellow squad members:
Quite a bevy of brilliant bloggers, no? In fact we're sort of spinning our wheels when it comes to choosing which projects should make the cut. You know what that means? We'll end up doing a bunch of planned ones (yes, yes, we'll tackle our unfinished basement!) and probably wing a few impromptu updates along the way. But we're getting ahead of ourselves already. Leave it to an amazing opportunity like this to get us all hyper and frazzled. Here's the deal: we'll be blogging about a series of DIY projects that we'll undertake over the next few months using a $1000 gift card courtesy of True Value.
Now do you see why we're all over the place? We're excited out of our minds. So stay tuned to see what we'll tackle, how we'll do it and just how far we can stretch our loot. And of course before we joined the squad we swung through True Value to see what they had on hand and we were pleased to see that not only did they have a ton of materials and tools to aid with our ever-growing to-do list, they actually welcomed Burger into the store with open arms and even offered up a chihuahua-sized cart as his mode of transportation. If that's not the ultimate indicator of a home improvement mecca then we don't know what is…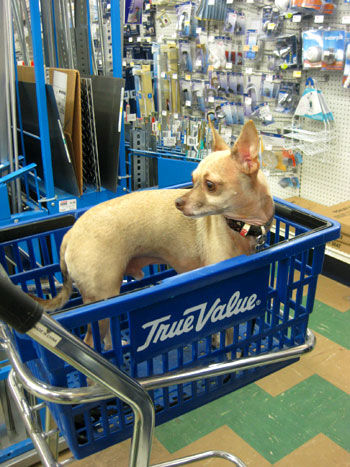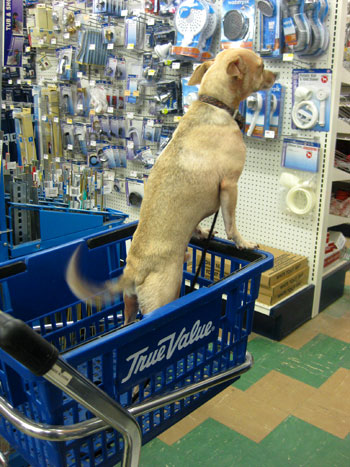 Just look at that tail wag. But enough about our fur baby. Maybe you're itching to get your mitts on some cold hard home improvement cash as well. It's a good thing True Value is actually offering 5K to the winner of their DIY Drama contest- and all you have to do is head over and tell them about a home improvement project that didn't quite have a happy ending (sort of like our sad little string lantern attempt).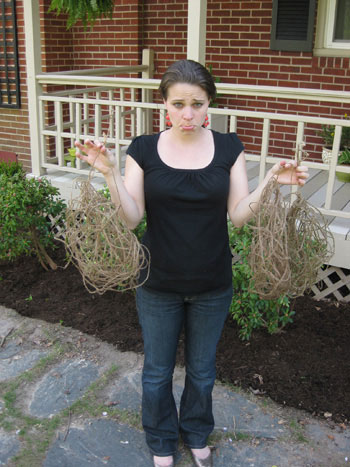 Who knows, you just might snag the grand prize for recounting that fateful day when DIY was not your favorite abbreviation. Don't save the drama for your momma guys, go get that cash! And stay tuned to see what projects we have in the hopper…
And now for some legal mumbo jumbo: We're super excited that True Value selected us to be one of five bloggers to work on their DIY Squad. They've challenged us to take on a project using materials from their stores and they've paid us for the materials and our time to write about it. However, our opinions are entirely our own and we have not been paid to publish positive comments. Can't wait to share all the ideas we have up our sleeves…
&nbsp
&nbsp&nbsp&nbsp

&nbsp

&nbsp
If you enjoyed this post, please leave a comment or subscribe to the feed and get future articles delivered to your feed reader.
46 Comments
This comment section is currently closed.