Every time we post a photo that includes the frame collage above our living room's console table like this…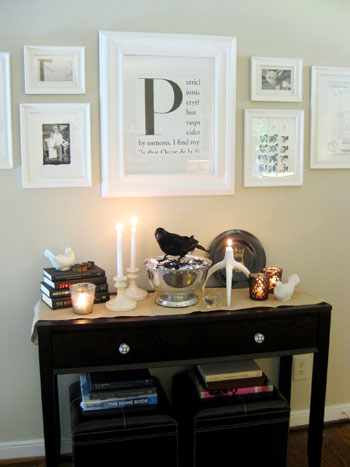 …or this…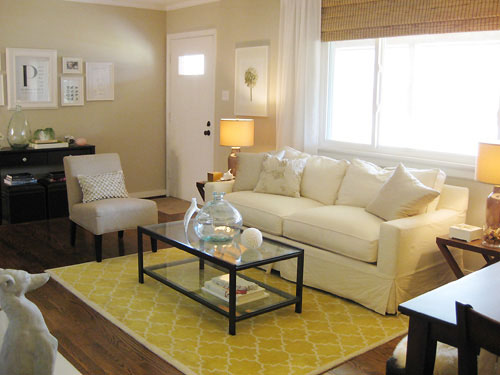 …. or this…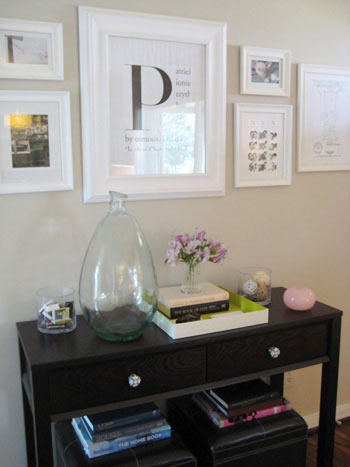 …. we get a slew of emails asking where we bought or how we made the big P print that's front and center. Well, it's actually just the first letter of an article in a magazine that we cut out in a neat little 1 x 2 inch rectangle and had blown up around 300% at Kinko's. You know how some articles start with one large letter and the rest of the first sentence followed? We just cut out that rectangle, enlarged it a bunch, and framed it.
Making it huge and putting it behind glass instantly created a customized monogram with very little work on our part, and we love how it came out! Just flip through magazines until you find your initial and head over to Kinko's. A few dollars later it should be ready to frame (they look especially great with giant mats and pretty hefty frames to dress them up).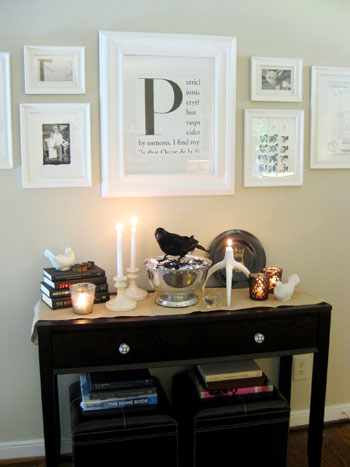 So you too can master the P (get it? Master P? no?) or any other letter that you'd like…
Psst- Looking for more easy DIY art ideas? Check out the bevy of links on our How To page in the "Artsy Ideas" category. And if you're searching for framing arrangement ideas, this little video tutorial should have you covered.