Last October we had fun teaming up with Joss & Main to curate a sale event over on their site (which entailed picking favorites from hundreds of items in their database to make a "Young House Love collection"), so when they invited us back for a spring collection – and agreed to an extra special perk for you guys this time around (more on that in a sec) – we were psyched. Side note: I used to think that word was spelled "siked" until freshman year when my BFF laughed 'til she cried and finally clued me in.

It's really funny to hear the title of "curator" used to describe us (except maybe Curator Of Outfits With Dog Hair And Cream Cheese Smears), but seriously, getting the opportunity to reopen a little virtual decor store of sorts over there for the next 60 hours is awesome. And although we didn't set the prices ourselves, we did our best to find a variety of things in a nice wide price range (from under $25 accessories to $250+ furnishings). This collection even includes some things we've bought – from our happy yellow kitchen radio to the gray nailhead chair in our living room. So here's a sampling of our collection that's over on Joss & Main through Saturday morning (there's a lot more over there). If you're not already a member, just click here for an instant invite (so you don't get wait-listed). Then you can find your way to the sale by clicking here: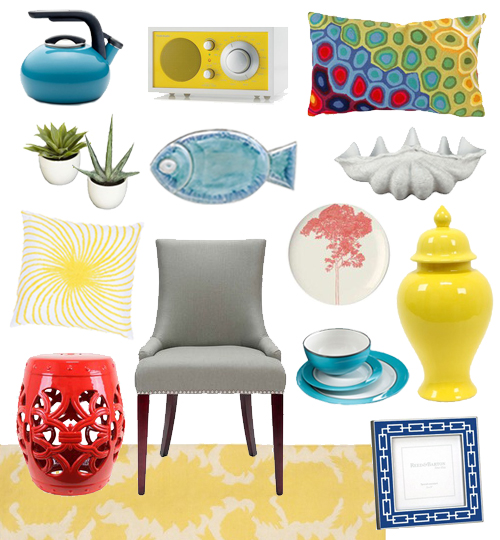 And because we like to be 100% transparent with you guys, it's Joss & Main's protocol to offer a small commission to the folks who curate sales on their site, so it's just like any other side gig that helps us pay the bills (like our magazine column, our book, and our paint collection – you can read more general blog income info here). But here's the twist. Joss & Main also offers small referral fees in the form of store credit (which is actually available to anyone who refers someone who makes a purchase) but we wanted to pay those forward. So instead of accepting the referral fees, we asked if we could save all those credits up in a separate "gift account" and dish 'em out in a big fat giveaway for one lucky reader next week. And they said yes. Cue the cartwheels!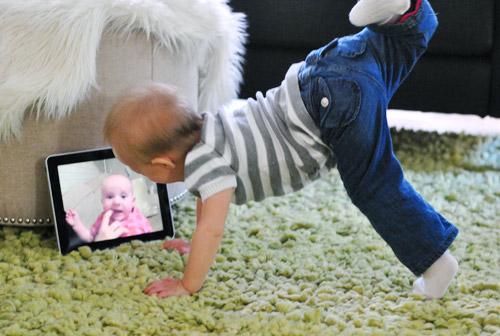 So stay tuned for that next Monday. In the meantime, our collection will be available for the next three days (until Saturday morning). We had so much fun putting this together, and we hope it inspires you in some way – even if it's just to spray paint something from the thrift store or otherwise do your own DIY spin on something that grabs ya. And speaking of things that grab you, what accessories have you been into lately? I've found myself inexplicably drawn to lamps (as in we don't have enough surfaces in our house for all the lamps I want to adopt) and serving dishes (perhaps due to the new open shelves in the kitchen?). Meanwhile John has a newfound love of accordion folders and house plants. Go figure.