We had so much fun showing you the ins and outs of our house's exterior layout back in June, that we're back to share Casa Petersik's actual interior floor plan. We know it's pretty hard to picture how rooms flow into one another when you're looking at a series of photos (like the before & afters on our House Tour page), so here's hoping this makes some sense out of the three bedroom, one and a half bathroom brick ranch that we call home…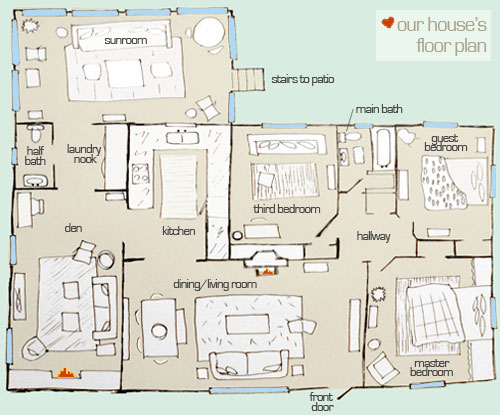 Of course the house didn't start out as a three bedroom (remember we moved our dining area into the living room and converted the formal dining room into a third bedroom by closing off the old door to the kitchen- which gained us a heckova lot more cabinet space?). Ah those were the days. Just for fun here's the old dining room we inherited (see that doorway on the left that led into the old kitchen?)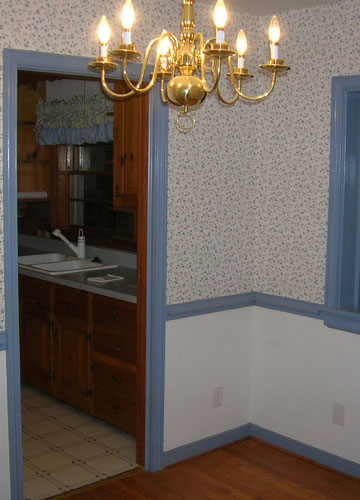 And here's the same room as a bedroom, with that doorway sealed off and drywalled (it already had a closet so it was practically begging to be converted):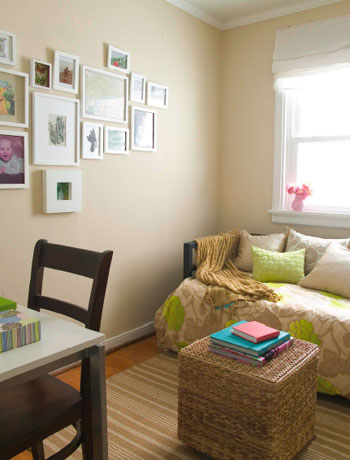 And because we sealed off that doorway from the old dining room that led to the kitchen (see it there on the right in the picture below?) we were able to take an old room that looked like this…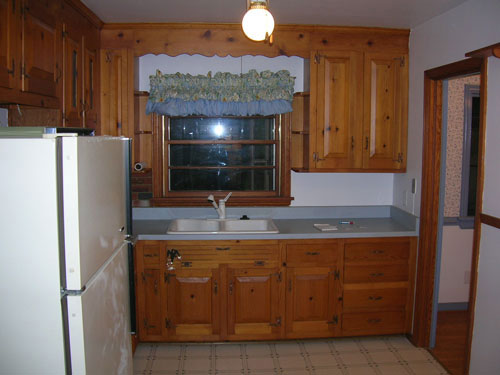 … to an updated kitch with over 50% more counter space & storage now that the door on the right wall was replaced by an entire wall of cabinetry and appliances (including a dishwasher that the original floor plan never would have accommodated).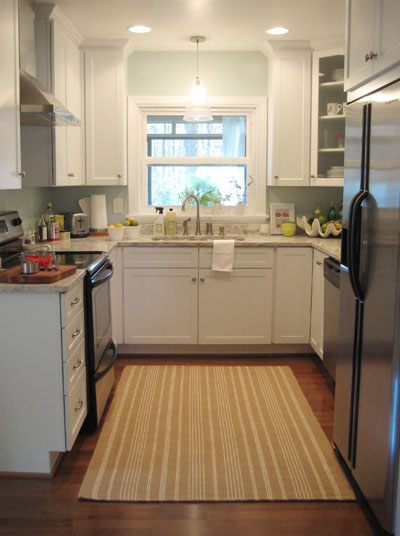 That's one of the reasons we always encourage people to live in a space for a while before renovating, since it's a solution we never would have thought of off the bat. Not in a million years. We also probably never would have had the guts to tear down the bifold doors and the wall in the laundry area to create a nice little exposed laundry nook that's a lot less closed in (as you can see from the floor plan above, that hallway was a bit claustrophibic before we opened things up- just imagine a line where the bifold doors once were). Here are things mid-demo (so you can see where the old doors and upper wall were):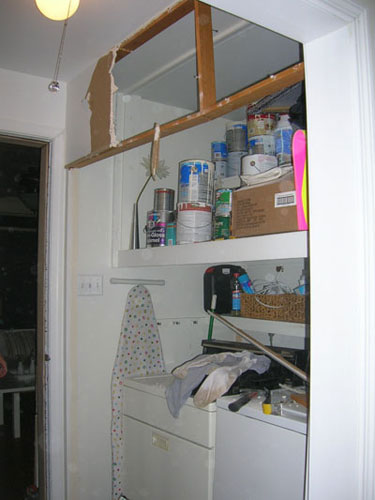 And here are things now, more open and functional (plus you can actually do laundry and have access to the back door which leads to the sunroom (back in the days of the bifold doors, if they were open they blocked access to the back door- frustrating, no?).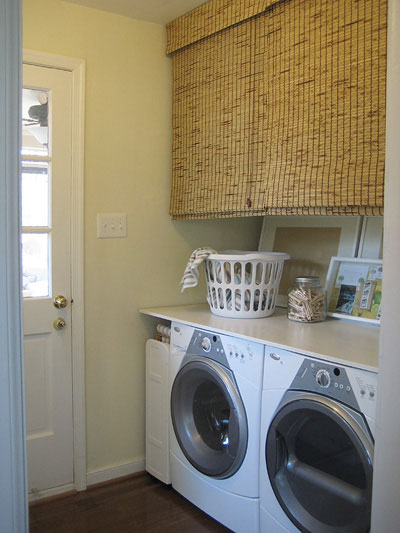 As you can see, a workable floor plan really does make all the difference. Not only can it make for a seamless feeling and effortless flow, but it can actually make day to day life easier and your entire house more functional for you and your family. And the glorious thing is that while others might consider a formal dining room a necessity or want to keep their washer and dryer behind closed doors, owning a home is all about personalizing it for the way you live so you love coming home to it every single day. So don't be afraid to tailor your house to best meet your needs (unless you're planning to sell, say, next week)… after all you're the one paying the mortgage!
So what about you guys. Have you altered your floor plan in any way to accommodate something that the original layout was missing? Are you planning any restructuring to add functionality or just plain beauty to your home? Do tell.
Update- Due to tons of room size requests, we've added each of our room's approximate measurements: sunroom: 18′ x 13′, half bathroom: 3.5′ x 5.5′, laundry nook: 6′ x 7′, den: 19′ x 9′, kitchen: 13′ x 10′, living/dining room: 22′ x 12′, third bedroom/nursery: 8′ x 10′, full bathroom: 7′ x 6′, guest bedroom: 10′ x 10.5′, our bedroom: 12.5′ x 11.5′.