By now you all know that we had our wedding right here at Casa Petersik, but we actually booked a real venue right after we got engaged (before we ever laid eyes on our brick ranch). Of course as soon as we saw our future home we desperately begged for our deposit back (since it was still over a year in advance) and the venue generously handed back every last cent. We were super excited to take on an at-home wedding (you know we love a good DIY project) but we must admit that our first planned wedding location was pretty sweet too. So we stopped by two years later to take a walk down memory lane (and snag some photos to share with you guys). Without further ado we bring you the place where we almost got married: Stony Point School.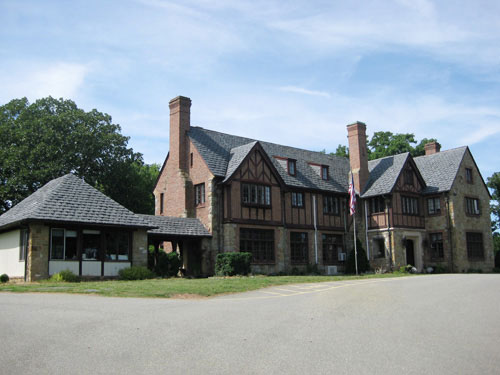 It's a lovely little private school housed in a historic tudor mansion complete with amazing herringbone-patterned bricks, a slate roof and even a charming little breezeway.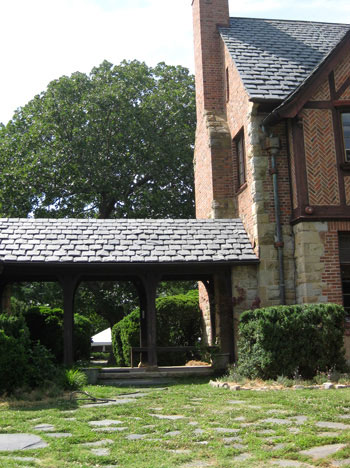 Around back, just beyond that sweet little breezeway is a gorgeous green expanse of lush lawn to accommodate an outdoor ceremony, a tented reception, a patio for a swanky little cocktail hour and even some charming old brick walkways and other delicious details that had us at hello.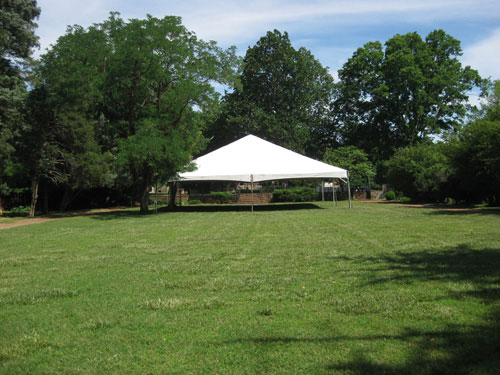 Here's one of those sweet brick walkways that leads from the patio area down to the grassy lawn.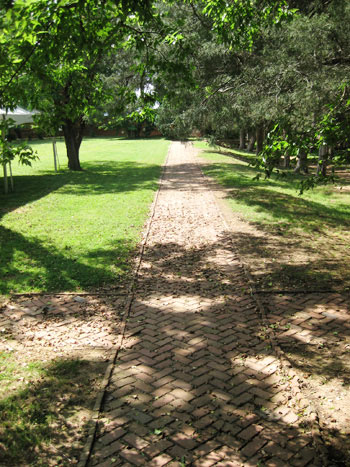 And look at this amazing brick archway covered in creeping ivy. Can you imagine the wedding pictures we could have taken with this backdrop?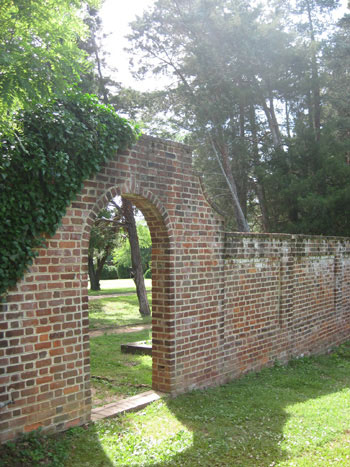 Probably the most magical feature was this tree-lined path that ran parallel to the lush lawn. We pictured setting up a few "attractions" in this area just left of the reception tent (maybe our photo clothesline and a yellow & green themed candy bar could have made an appearance?).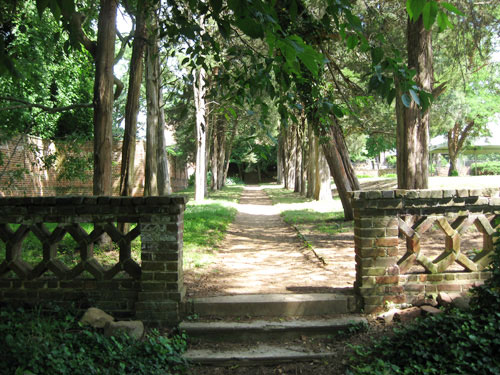 And just look at this brick & slate birdhouse atop one of the brick walls that ran along the side of the yard. Have you ever seen such fabulous digs for a bird? It was details like this that made us fall fast and hard for this one-of-a-kind location.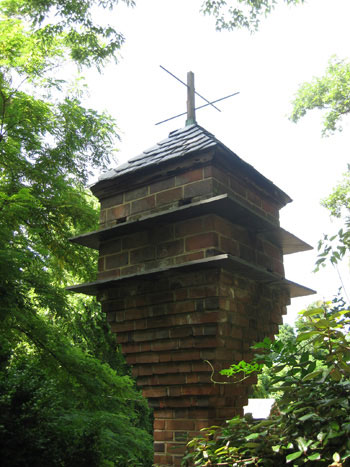 Here's another spot that would have been a killer photo backdrop. Who wouldn't want to pose in front of that iron ivy-riddled gate? So green and gorgeous!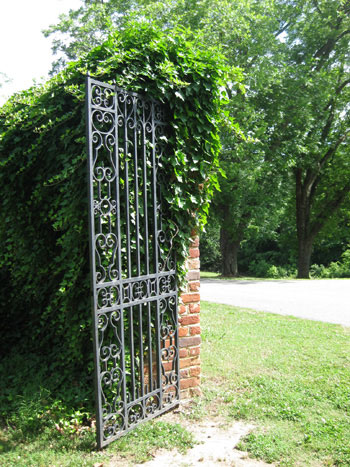 And here's that amazing tree-lined path from the other direction. This really was our favorite feature of the entire venue. See that light steaming through the trees? It really is a magical little spot.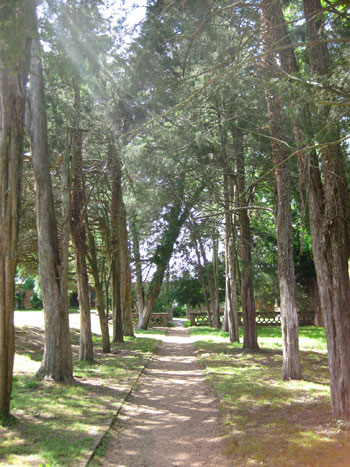 But even without the brick birdhouse and the rest of the amazing private school scenery, we still think our backyard wedding was the bee's knees (and of course we saved some money by having it at home instead):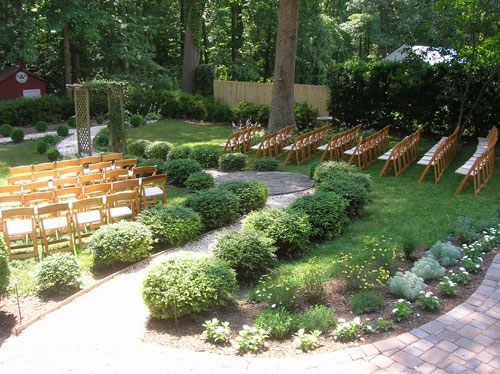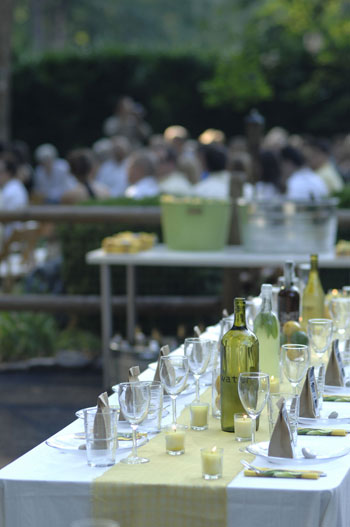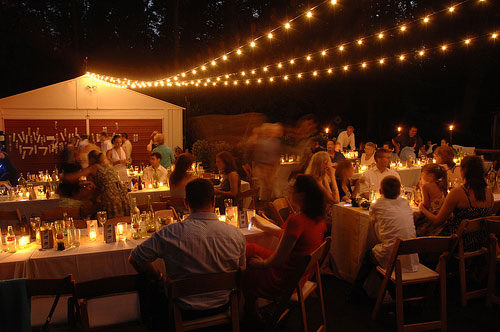 Everything happens for a reason, right? And maybe sharing this little Stony Point School shout-out will help a few engaged locals find the wedding location of their dreams!
What about you guys. Any almost-wedding locations that you pulled out of way ahead of time (or just days before?). Is there anyone else who has considered getting married at a school or a private home? Do tell.
p.s. Remember our BIIIIIIG ANNOUNCEMENT? Well, we're dropping the bomb no later than Monday so stay tuned…