Is it just us, or does it seem like we've been pleading for your votes for months now? Ever since we pimped our porch for BHG's 48-Hour Challenge back in April we've been bouncing over to BHG every morning to check the ever-changing tallies. And what a roller coaster ride it's been. We don't know what we'll do with ourselves when the contest ends this Friday. Will our sweaty palms go back to normal? Will our nails grow back? Will we ever digitally experiment with John's facial hair again?
Instead of begging for votes one more time in the frenzied final days, we thought we'd take this opportunity to thank BHG and Home Depot for such a fun experience and to congratulate our co-challengers for a job well done. Each project, from Marc's grill cart and Dave's arbor to Jen's potting bench had us eager to give in to the outdoor sprucing bug that bites every spring.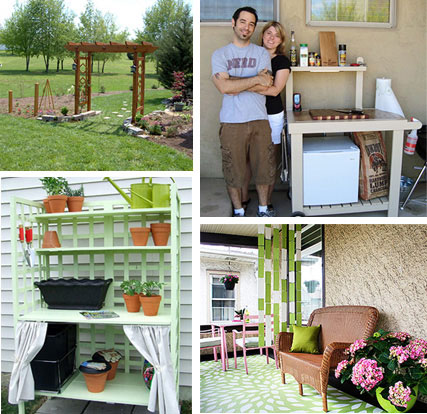 And then of course there's the lovely Nicole over at Making It Lovely. We adore Nicole (we've been huge fans of MIL since our early days of blogging) and we can't get over how perfectly she injected style into her porch. In a word: amazing. We've grown to be blog friends with her over the last year and were thrilled to find out (what seems like ages ago) that she was doing the BHG challenge with us. We're so happy to be in such good company and it's no exaggeration to say that we wish we all could win!
So with that we'll just leave you with a few of our favorite porch photos and a few words about you guys, our wonderful readers.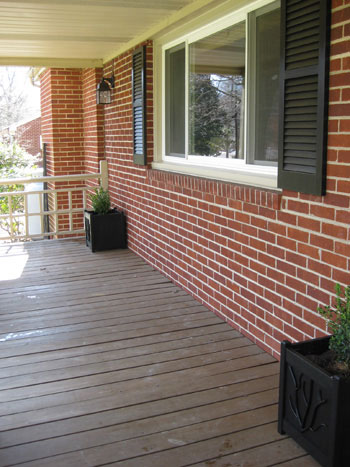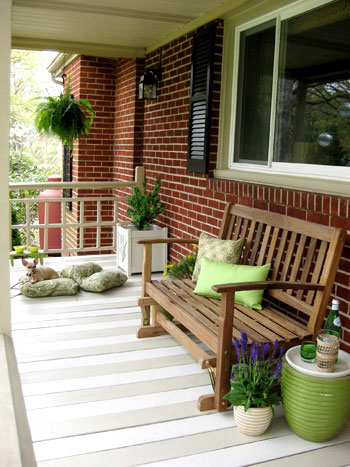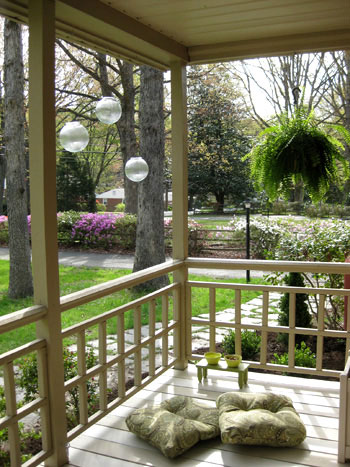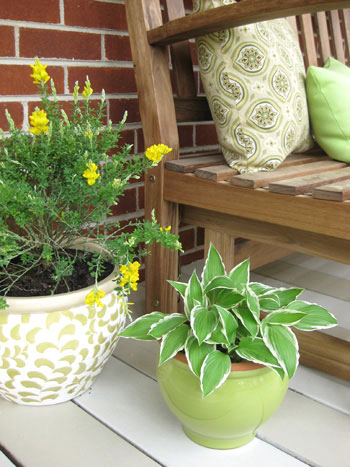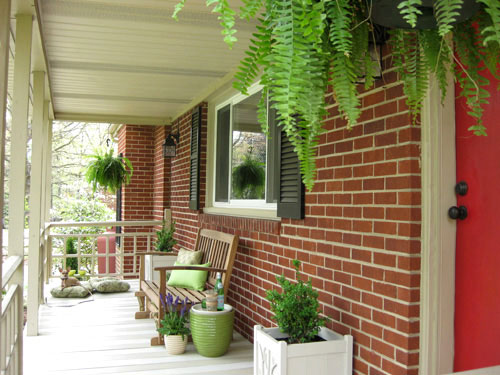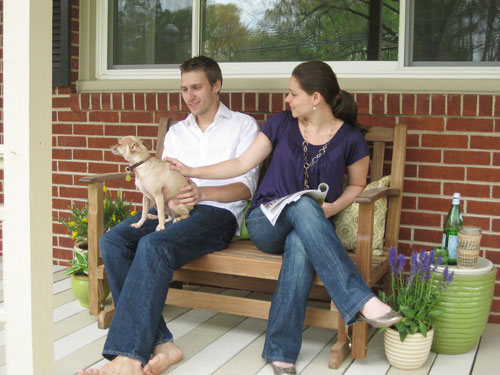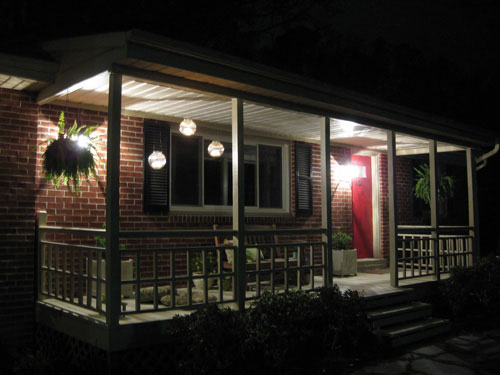 To those who have taken the time to vote for us (be it once or daily) please know that we are endlessly appreciative of your efforts and that we thank you so much for your thoughtfulness. Who knew thousands of people would care enough to click over and support us on this wild ride? I know it's corny but $5000 or no $5000, this experience alone has been priceless. Now enough with the love-fest before my bottom lip starts to quiver (ok or before I do the ugly cry). In short: we love you guys.