Let's talk about the Benjamin Button-ization of our style. Maybe it was a comment one of you made recently or just a quiet moment of looking around our house, but lately we've been noticing that our style is getting younger. Perhaps it's a mid-life design crisis? We'll just call it the latest stage in our constantly evolving sensibility (read: indecisiveness), but we couldn't help but share this observation to see if anyone else has noticed it in our house – or in your own.
STAGE 1: "Wait, you mean I can paint these walls whatever color I want???"
In all likelihood, Sherry or I actually said something like this when we made that giant leap from renters to homeowners. After years of white walls and temporary furnishings, that pent up frustration unleashed itself within hours of closing on this house back in 2006. The result was a kaleidoscope color scheme throughout the house and lots of meager apartment decor trying desperately to fill up an entire house. Case in point: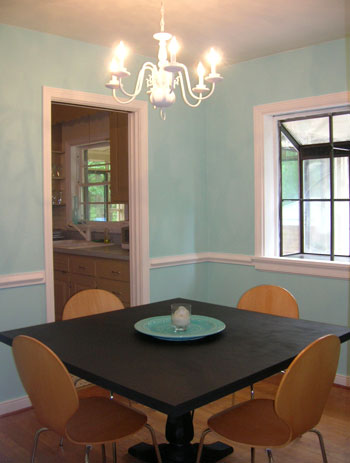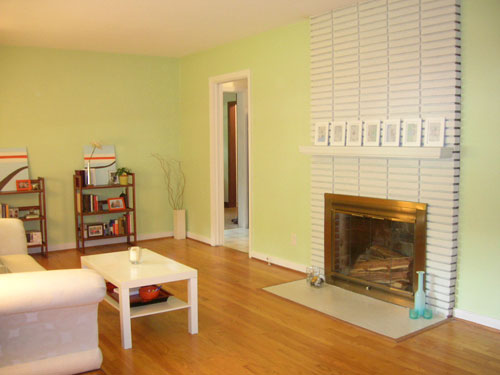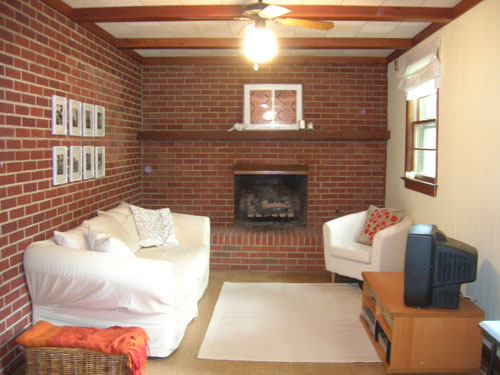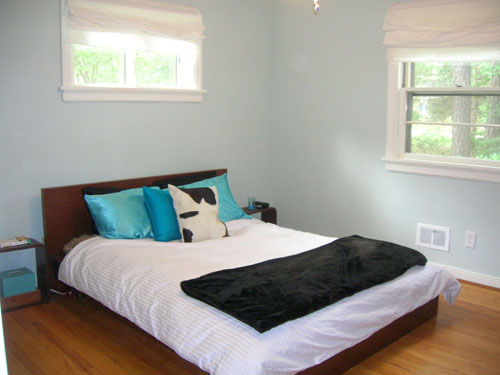 STAGE 2: "Okay, let's be serious now. We're homeowners. That means we're, like, adults."
Our transition into this stage happened right after we started blogging (and if you've read our archives, you can spot it occurring in posts like this, this and more recently this). Somewhere along the line we decided that our house needed to "grow up" and look like a real home that real adult people lived in. In reality, this blog is mostly a documentation of that growing up process. You know, an attempt to bring some sophistication to our design choices, acquire real furniture, and renovate rooms so they function better for the way we live. And that's how we got to the room designs that you guys are probably most familiar with.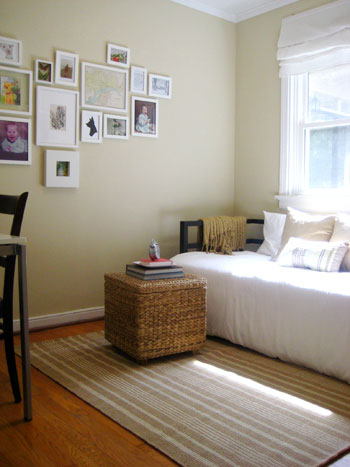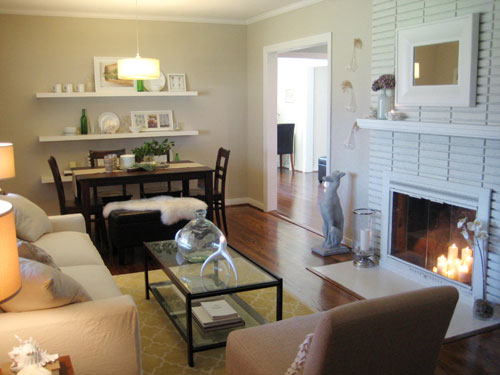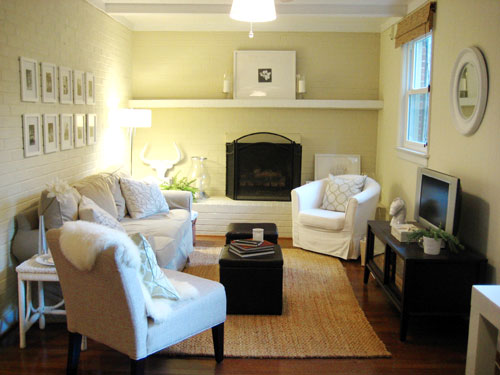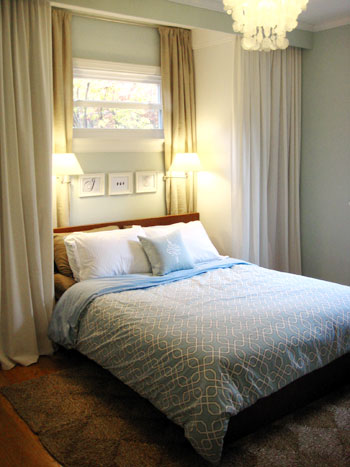 STAGE 3: "Wait a second – why are we in a rush to turn into stodgy neutral-loving 'grown ups'?"

Here's where the aging backwards a la Benjamin Button comes into play (aka: design regression). Thanks to the addition of Clara, Sherry and I realized – only subconsciously at first – that we could have more fun with our style. Our house could cheerfully boast more color, take itself less seriously, and even delve into the playful category. The catalyst for this being Clara's nursery, of course (although last year's citrus themed Christmas decor – instead of our usual silver scheme – was an even earlier tip off that this phase was coming).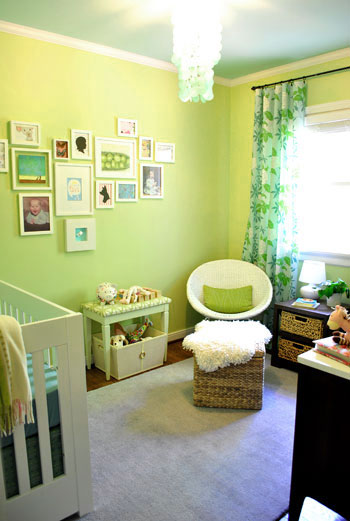 We always intended for her nursery to be a fun kids room, but we never expected that whimsy would trickle into other spaces as well. I guess in realizing that we want Clara to enjoy her surroundings as much as we do and that we no longer need to prove our adulthood (we have a baby for pete's sake) we became open to letting some more fun and color find its way around our home. Like the pig hooks hanging in our office…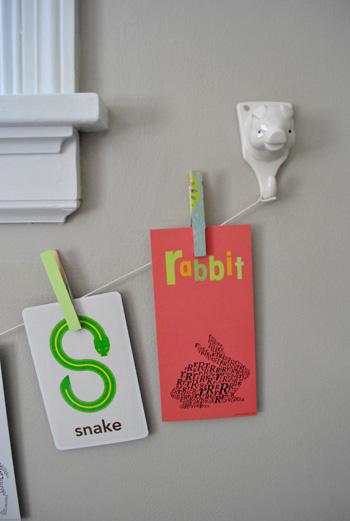 …and this banner we made for a BabyCenter post that ended up cheering up our living room fireplace.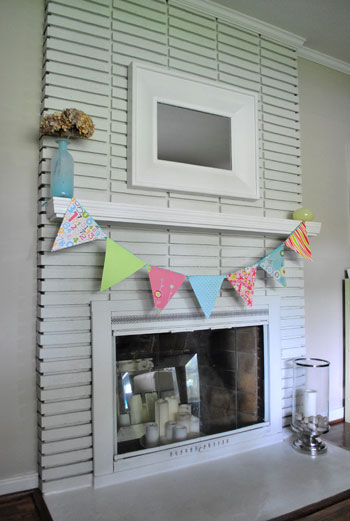 Even the bold pattern of the Clara rug in our den is a big step for us.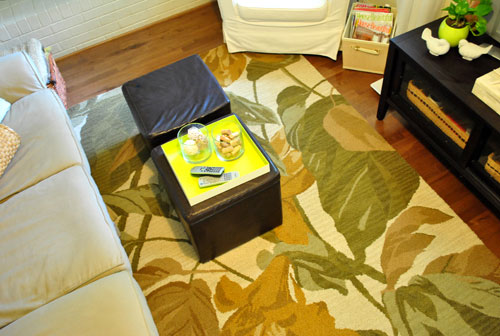 It doesn't mean we'll be converting the master bedroom into a moonbounce or painting the kitchen ceiling hot pink, but we're kind of excited by the freedom to loosen up and pepper some more fun, color, and pattern into our next house. Heck, it's not like we're getting any younger…
Anyone else noticing that they're moving into a new "phase" of decorating? Has your style flipped or flopped due to getting your own place, getting married, having a baby, getting hired (or fired) or any other stage-of-life occurrence?