It feels like the last few months have been The Age Of Rugs. We got this one from a local outlet for our bedroom…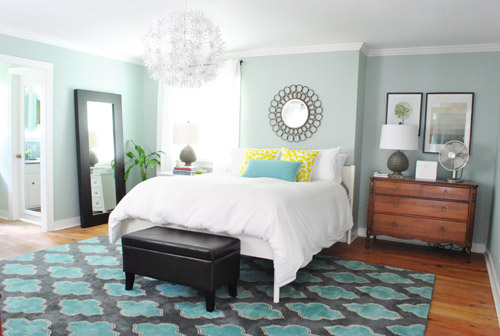 … this one from Urban Outfitters for our kitchen…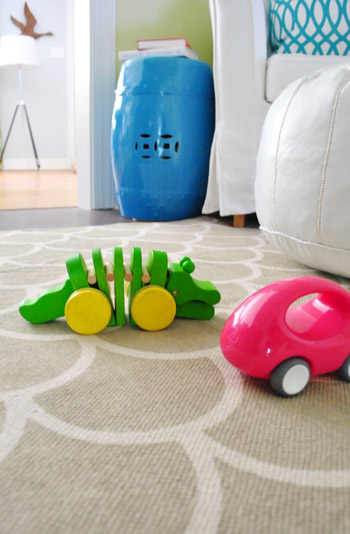 … and just got this one from Joss & Main for our office…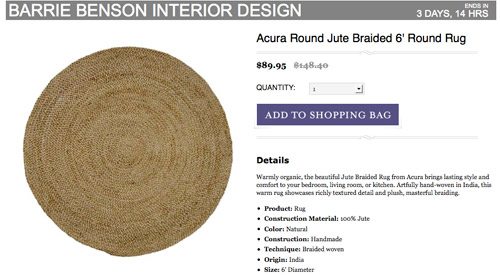 It was actually kind of hard to find an 100% jute rug that was 6 x 6, so when this guy came up for $89 (down from $150) we finally pulled the trigger. Especially since Pottery Barn sells a nearly identical one for $129 down from $149 and Overstock has something similar for $115.
We had always wanted something round to soften all the angles in the room (the built in desk, the chair rail, the criss-cross chairs) and tie into the big round chandelier that we tweaked by spraying it indigo and adding a giant shade…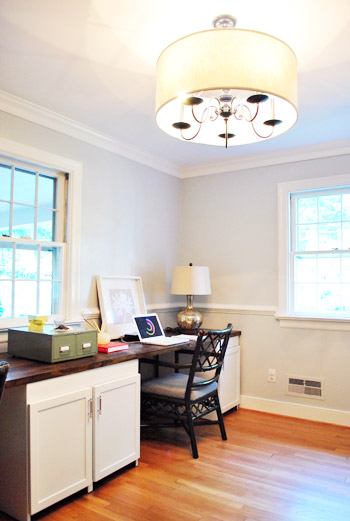 So we just measured things out on the floor to see what would work (an 8 x 8 was way too big, and a 5 x 5 was too small). Thankfully we were able to determine that a 6 x 6 would be the right size to make the room feel nice and balanced without getting in the way of our chairs (since we have to push them out to get in and out, and any large rectangular rug was always getting caught on the legs and annoying the heck out of us).
In the in interest of keeping it real, here's what the office looked like before we cleaned Clara's toys off the floor and organized the piles of random stuff on top of our desk: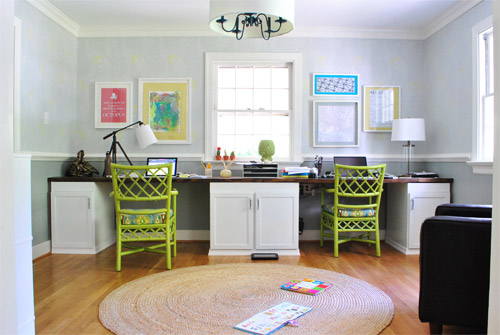 And here's how it all looked once we did a wee bit of cleaning before snapping a proper rug photo: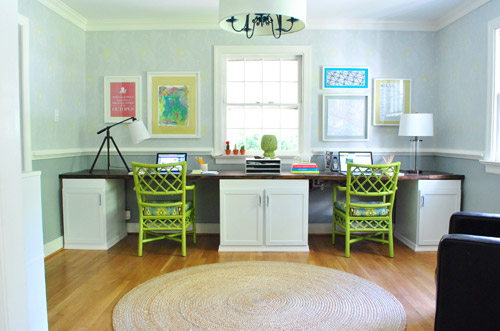 We love that it's "braided woven" since in our experience of owning a few natural fiber rugs, the braided ones tend to be the softest, so they're less bushy and wire-y. Sure enough, when our new rug arrived, it was nice and soft, and thankfully it fit perfectly in the office. See, no issue with the chairs being pulled out and our new rug. Wahoo.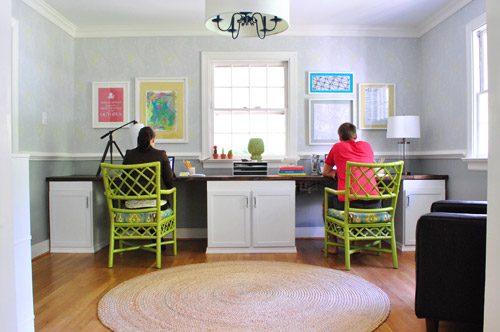 So that's the latest rug update that has gone on around here.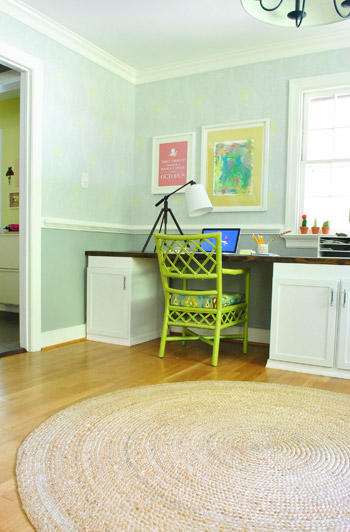 Oh, and Burger approves: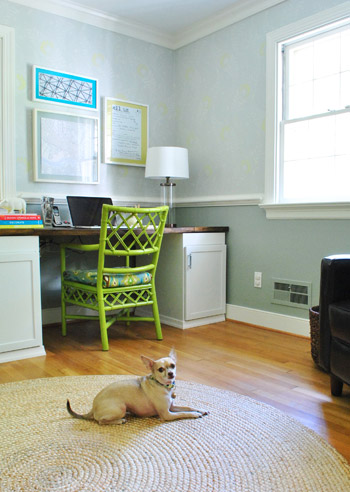 Oh, and new rug = a good excuse for a plastic animal parade.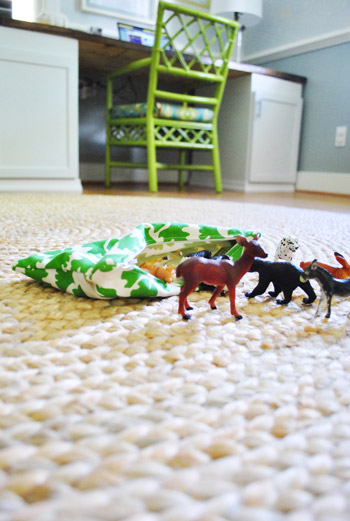 I think that shot captures how it's nice and soft. Always a plus when it comes to jute (anyone remember that Friends episode where Joey learns French from Phoebe and says "Tout De La Fruit"? – I always want to say "Jute De La Fruit").
Are there any other jute lovers out there? Or round-rug owners? This is our first round rug, and I have to admit, we love it. In a house full of right angles, it definitely feels kind of novel. Haha. So that's my live-on-the-edge-tip. Be a rebel and try a round rug once in a while.