This week would have been my Aunt Kay's birthday so it was kind of hard for me since she passed away last year (she lived with me growing up and was sort of like my second mom). She was such a happy and colorful person, and she loved to paint and draw, in fact it was her minor in college. So I decided to do a little watercolor painting with Clara in her honor.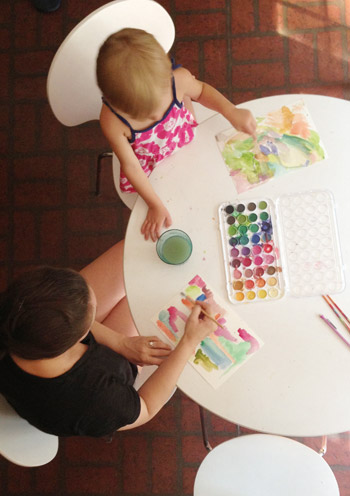 I know every mother probably thinks this, but my kid is an artist. Somebody get this girl a beret.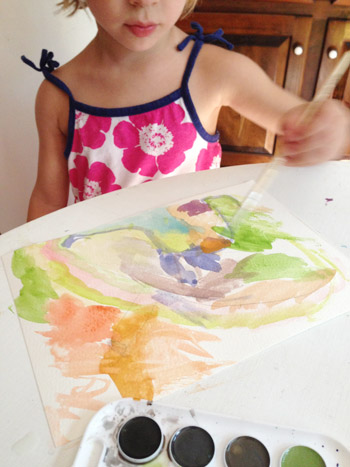 The watercolor set came from Target (it was a total impulse buy when I saw it on an end cap – I just loved all of the happy and bright colors). Here's one of the simple boxy paintings that I did, mostly while marveling at Clara's creations.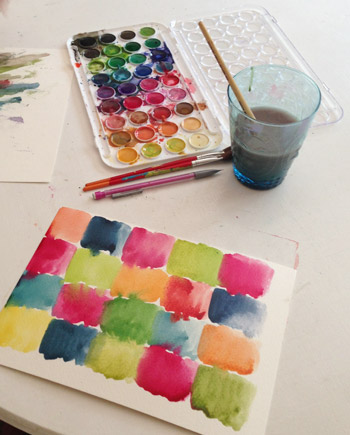 Here's my absolute favorite painting that Clara did. Aren't the colors gorgeous? I'm her biggest fan.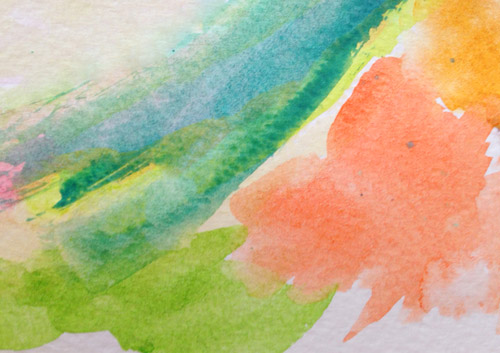 She also did this one on a smaller piece of watercolor paper that I gave her. She painted it sideways, but when we stood it up we thought it looked like a pink sunset reflecting on the water. See it?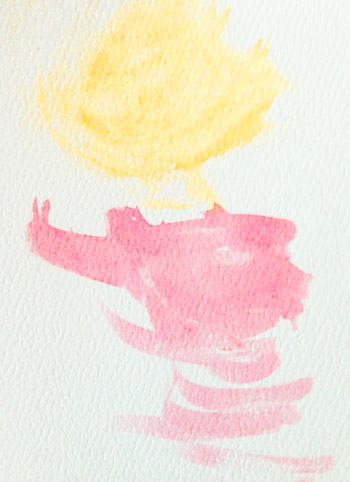 This little Clara creation made me smile when I noticed that the small dot of red looked like a heart. I know it's probably just a happy accident, but I like to think that she was feeling the love while we painted and I told her stories about her Great Aunt Kay.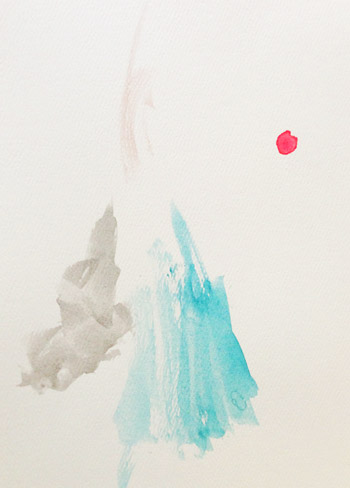 Here's a close up of the boxy little painting I made, which was inspired by this shirt that I saw on Instagram. I just made a few messy boxes in any colors that caught my eye and then cropped it like this.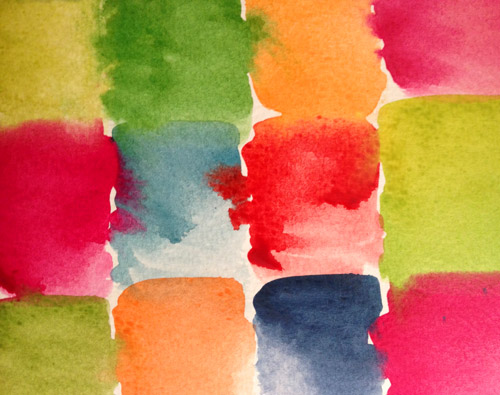 I thought it might be fun to hang two of those together, so this could be a second print to hang next to it.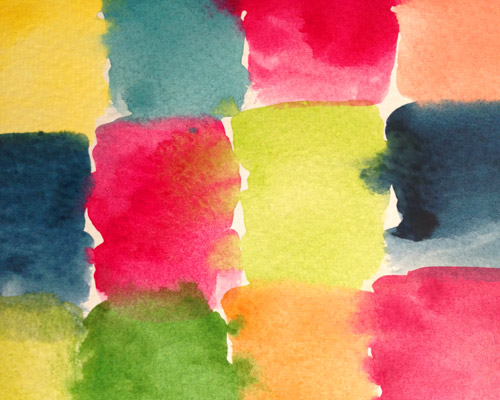 I can't decide if I'd like them better vertically though. We'll have to see which way they end up if I ever get them onto the walls around here.
And here's my last one, which is sort of like Clara's first painting, except not as cool. Here's the headline: Three year old trumps mom in paint-off. Mom couldn't be more thrilled.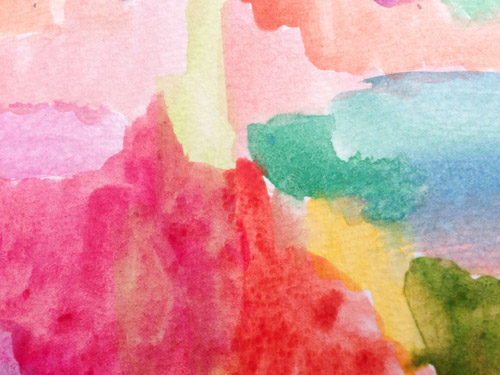 I made all of the paintings above available for download. So if you click any of the images, it'll open a larger version of them (they're all 8 x 10″ printables) that you can download by right clicking or dragging them off your screen onto your desktop (depending on your computer). I know it's not much, but during a tough week, they made me smile, so I wanted to share them. I also want to start an annual tradition of donating to the MS Society in my Aunt Kay's memory, so feel free to click that link if you'd like to join me.