Since hundreds of you guys got in on the fun with this American accent quiz, we couldn't help but share the latest in online linguistic diagnostics – especially since this one seems to be pretty darn accurate. Which you'd hope, considering this quiz comes from the New York Times (and is adapted from some data from Harvard).
Like the last one, it asks how you pronounce certain words…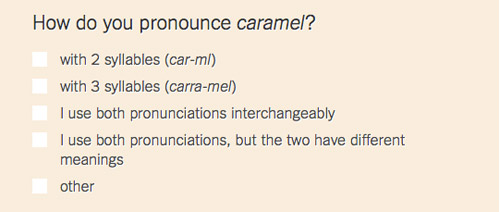 …but it also asks about what terms you use (firefly or lightning bug? semi-truck or tractor trailer? yard sale or garage sale?) to help pin down what area of the country your dialect is from.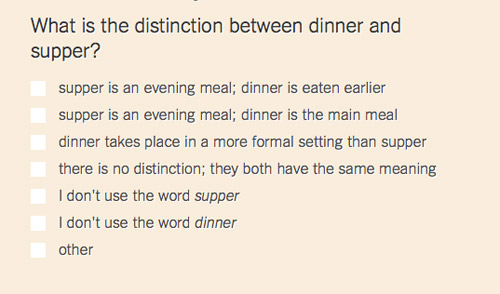 It generates a dialect "heat map" of the United States, and pinpoints the 3 cities your dialect is most similar (and least similar to). It was pretty much spot on for both me and Sherry. For instance, I was born and raised right outside of Washington DC (and near Arlington, VA).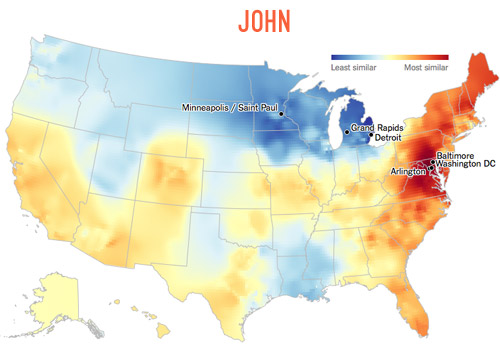 And Sherry grew up in northern New Jersey, right where her map is red hot.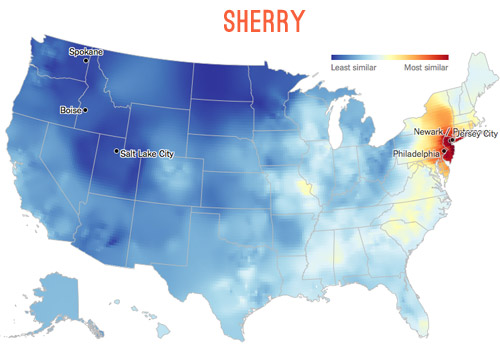 We also thought it was interesting how much "warmer" my map was than Sherry's – which is a way of saying that my dialect is more generic, while Sherry's is pretty specific to the NYC/NJ area.
So here's the link to the quiz if you want to take it for a spin yourself. It may ask some different questions each time, so results may vary if you take it more than once. One time my results even included Richmond!