When we laid eyes on Stephenie's chair makeovers we had to share the stunning before and after pics that she sent our way. Here's her letter:
I saw your blog posting on the chairs you and your sister-in-law had redone and thought I would share some of mine with you. The first chair is a set of four I bought at Goodwill for $2.99 each. I refinished them and reupholstered them myself as a wedding gift for my younger sister. I think they turned out very well and it was my first attempt at anything like that.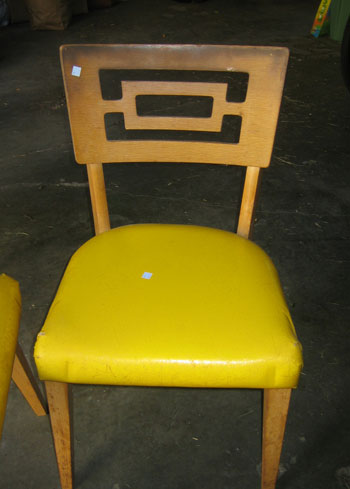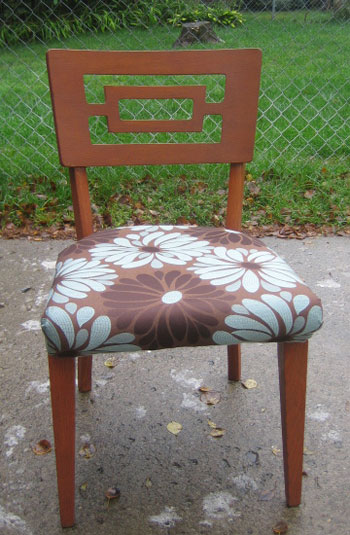 This chair was one I found on eBay and had professionally reupholstered. I loved the material I used on my sister's chairs so much that I used it on mine as well.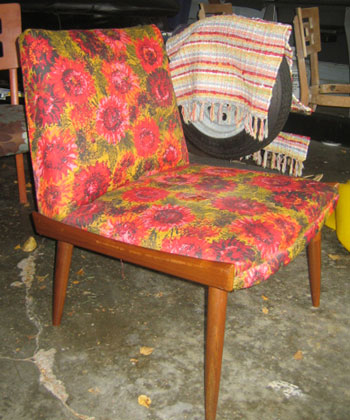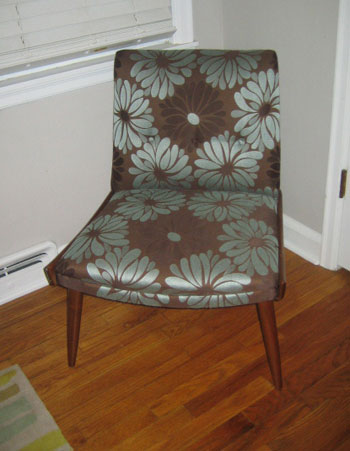 Although the total cost wasn't cheap, I love this chair and expect to have it for a long time. Thanks for looking! – Stephenie
Amazing, no? We love those two chair makeovers (and the fact that one was super cheap and one was more of an investment). Thanks so much for sharing your inspiring chair makeover pics, Stephenie! They make us wanna dash out to Goodwill right now. Oh and for our simple chair upholstery tutorial, click here. If you can wrap a present you can upholster a chair…