Recently in a last minute Christmas shopping sprint with my sister-in-law, we hit up our closest Target here on Forest Hill Ave. There we found an adorable little $69 iPod dock for her daughter but sadly learned that the display model was all that remained in the store. The kind people at the register hunted down the identical dock at another Target about 15 minutes away in Midlothian, and once there we were stunned to learn that the exact same dock was selling for $59 (a whole $10 less than the one just 15 minutes away in Forest Hill).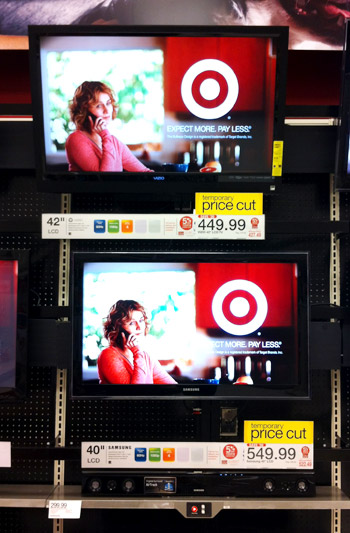 We asked the cashier if it was on sale in the Midlothian location and she explained that it always sells for that price at this location (among many others in Richmond), but there are two Target stores nearby that consistently mark up thousands of items due to the "demographic." The Forest Hill Target and the Short Pump Target. In short, they consider these two locations here in Richmond to be more frequented by higher income families, so their prices reflect that perceived elevated income. Of course we beg to differ with that categorization as we're one of many locals who live in a modest little ranch near the Forest Hill Target. And we were seriously stunned that they so openly owned up to the price finagling that occurs within our small city.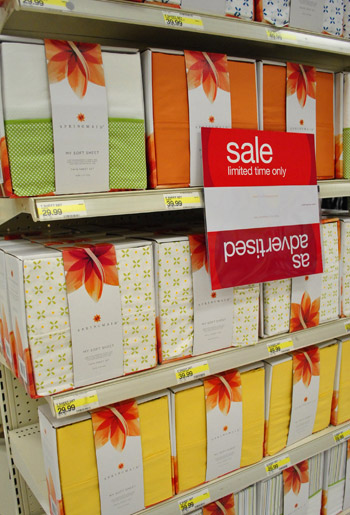 The lesson? Maybe the closest deal isn't the best one. From now on we'll make all of our big Target purchases at the Midlothian store (still just minutes from our door) and we'll be sure to tell everyone we know about the "location inflation" that silently lurks here in Richmond. We're sure it's not only relegated to our city- has anyone else noticed price disparities in their hometown? If you're feeling experimental just pick a $50+ item and remember the price (like a specific TV, game system, Christmas tree, camping tent, etc) and then visit a few other Targets in your area to see if the price changes. Don't be surprised if you see some serious price stretching and shrinking depending on the store's locale. I bet this goes on at other stores as well. Give us the scoop if you notice anything shady!