Just as we finished our big kitchen adventure, Amanda and her handy husband were finishing theirs. Except she and her husband Ben completely gutted theirs and have literally rebuilt it by hand (yup, they even DIYed new cabinets). And although we've been sharing quite a run of kitchen-related Reader Redesigns lately, we couldn't resist sharing this one too. So here's her letter:
I wanted to send you a link to our recently finished kitchen. The room started out as a 90's oak and almond appliance box: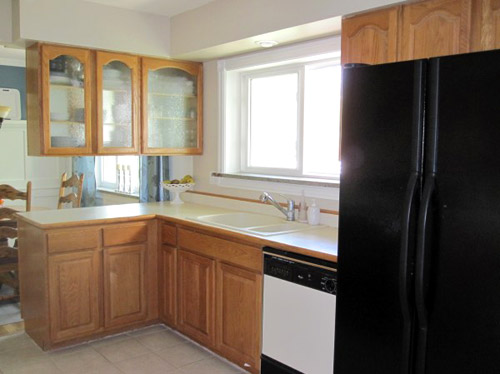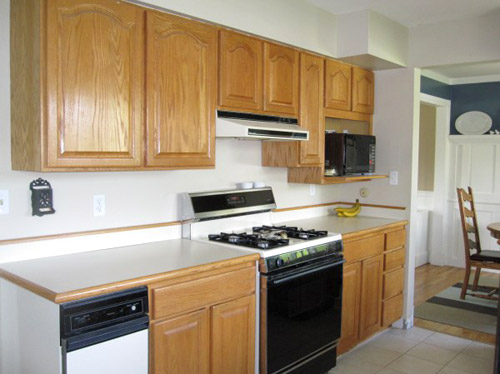 We tore everything out to start from scratch: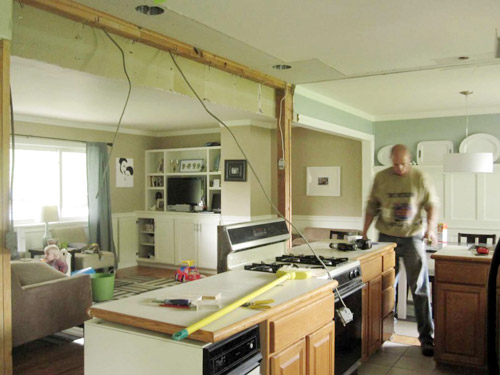 My hubby and I did all of the work, no contractors involved. He tore down a wall, built custom cabinets, laid new hardwood floors, installed our wood counter tops, backsplash, and much more.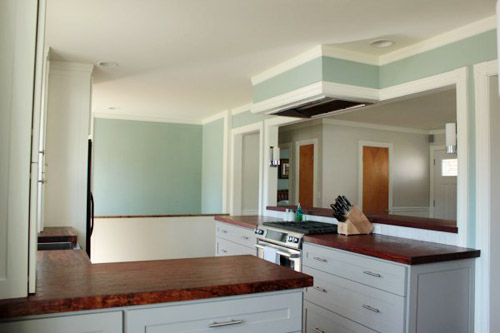 It feels so much more open now, and things like the glass cabinets and our marble backsplash really finish things off nicely.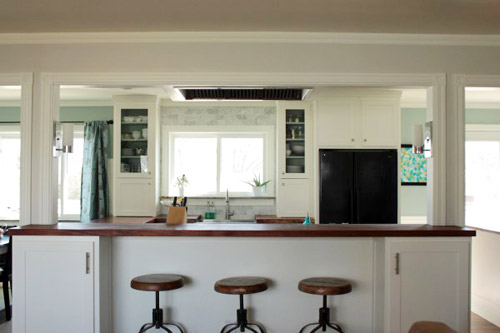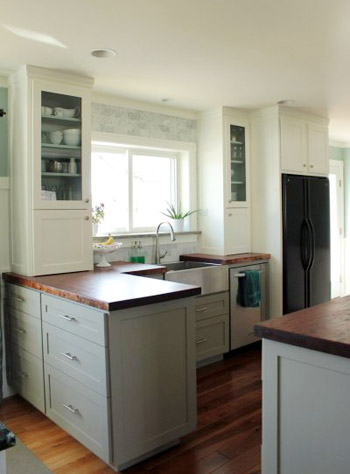 I just thought you could appreciate all of our hard work seeing as you're at the end of your kitchen remodel too! -Amanda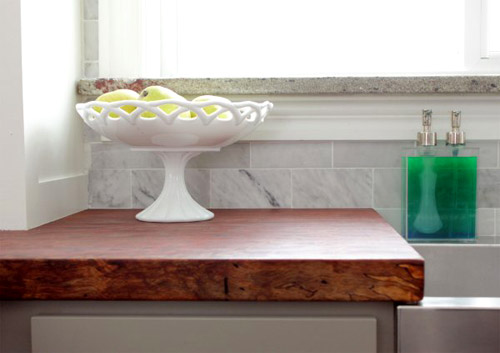 Quite the transformation, no? And if you wanna see more, check out Amanda's blog and be sure to hit up this post for a complete budget breakdown of the project. Congrats on a job well done guys! Now let's play the what's-your-favorite-part game. I'm loving those rich wood counters and Sherry wants to rub her face on that marble backsplash.
Psst- We announced this week's giveaway winner. Click here to see if it's you.