Fist pumps all around, you've found the show notes for Episode #8 of Young House Love Has A Podcast. In this special episode, we have a candid talk about sponsored posts with Emily Henderson (Style By Emily Henderson), Justina Blakeney (The Jungalow), and Nicole Balch (Making It Lovely). Paid content is a big part of the blogging world these days, both for blog writers and blog readers. So these three professional design bloggers are clearing up misconceptions by peeling back the curtain on topics like negative feedback, transparency, and yes, even how much money there is to be made.
You can listen to the show on iTunes, Google Play, Stitcher and TuneIn Radio – or play it below! Then use this page to check out any links, notes, or photos that we referenced.
Justina Blakeney
Emily Henderson
Nicole Balch
Nicole has opened up to her audience about balancing sponsored content and even asked for feedback. This post is another great read on the subject.
You can follow Nicole as she makes over her Victorian home in Chicago on her blog Making It Lovely and via her Pinterest and Instagram feeds.
We had the privilege of "house crashing" Nicole's previous home a few years ago during our first book tour stop in Chicago.
Other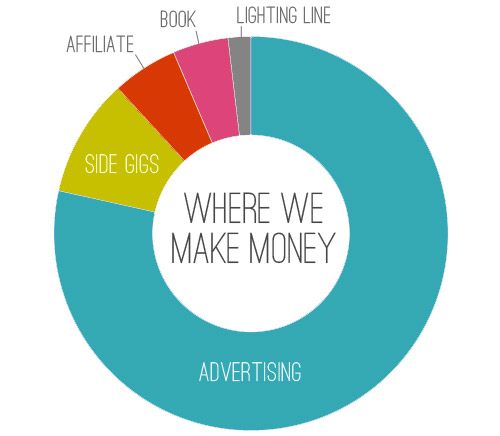 Psst- Looking for something we've dug in a past episode, but don't remember which show notes to click into? Well, here's a master list of everything we've been digging from all past episodes.
*This page contains affiliate links*