Some people have declared the stainless steel appliance trend over (cue the gasps!). We used stainless appliances in our kitchen, but have decided against them for our beach house, so we're weighing in on when you might want to pull the trigger on stainless – or avoid it completely. And speaking of the kitchen, we've been trying some new things in there lately, including jumping on a certain culinary bandwagon, bringing some organization to our fridge, and finally taking a couple of those meal delivery services for a spin to see if they're all that they're cracked up to be.
You can download this episode from Apple Podcasts, Google Play, Stitcher, and TuneIn Radio – or listen to it below! Then use this page to check out any links, notes, or photos we referenced. Note: If you're reading in a feed reader, you might have to click through to the post to see the player.
Help For Puerto Rico
We're thrilled to have raised $12,000 to be donated directly to relief efforts for Puerto Rico thanks to the generosity of the companies we teamed up with below. We are so so SO grateful for their eagerness to join us in sending some much-needed assistance to this beautiful island:
Universal Furniture | Delta Faucet | Cardboard Safari | Grove Collaborative | West Elm | DAP Products
Shades of Light | The Annie Selke Co. | HANDy Paint | Wohven T-Shirt Subscription | Sabrina Soto


If you'd like to contribute too, here's where you can donate to United for Puerto Rico
What's New
Our food photography probably needs some work, but here are some snapshots of two of the vegetarian dinners we tried out from the meal delivery kits (the first one is Hello Fresh, and the photo below that is Blue Apron). We paid for all of the boxes (#notsponsored) but just wanted to see what all the fuss was about.
We were able to adapt all the meals to be vegan for Sherry, including the two that are pictured (I only put feta on my serving of the pasta above, and Sherry didn't add the aioli to the paella below). We've made the avocado pasta again already with our own ingredients, and the paella is probably the one Blue Apron meal that we'll try again.
Sherry also promised to list some of her favorite vegan meals & substitutes:
If you guys have any other vegan recipes or substitutes that you love, please let us know
And if there is a meal delivery kit that has more vegetarian options, tell me so I can order it and not tell Sherry again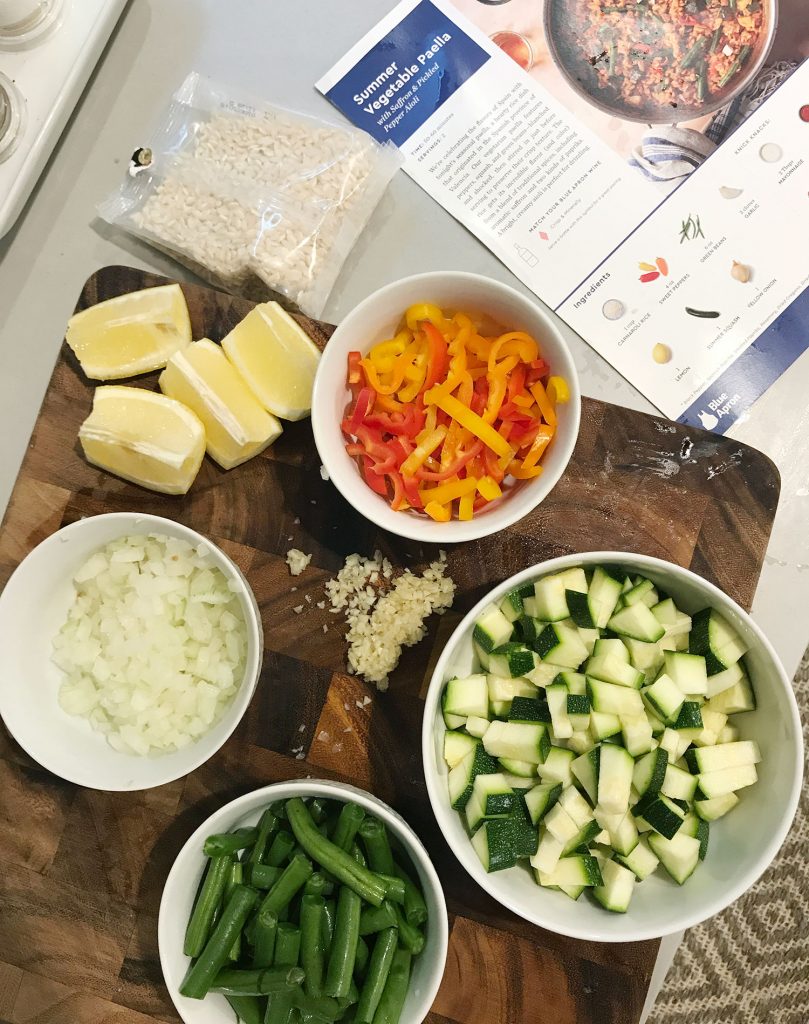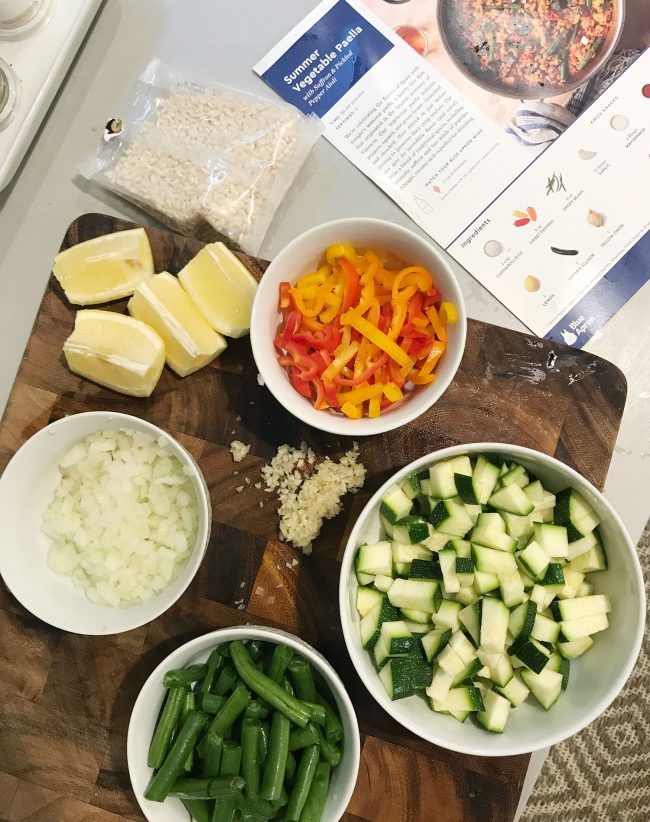 Updates
If you missed our original discussion of my neurosis about light temperature, it's in Episode #57
And here are our favorite soft white LED bulbs for reference
And Episode #63 is when we talked to Dr. Budgets and got his recommendation for Mint.com as a great free budgeting tool
YNAB (You Need A Budget) is the budgeting tool you guys enthusiastically recommended too, so we're taking it for a spin. We'd still love any tips and tricks you have (I'm still getting used to it, but hoping in a few months it'll feel more intuitive).
And if you live in the vicinity of Bristol, Virginia – we'll be speaking there on Thursday, November 9th at a shop called House Dressing. Click here for info & tickets (only 100 are available!). Hope to see some of you there!
Listener Question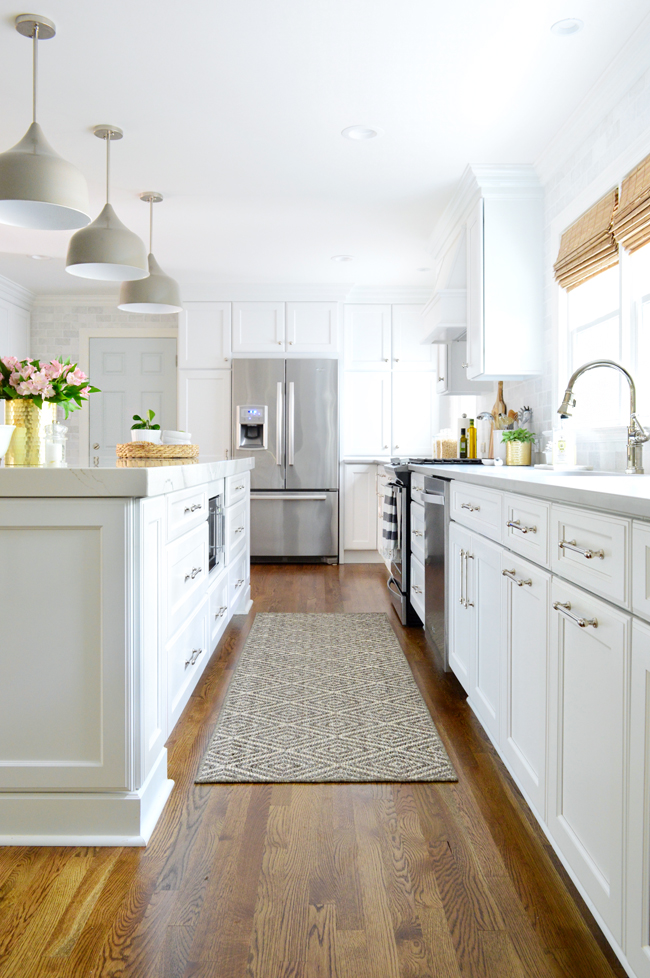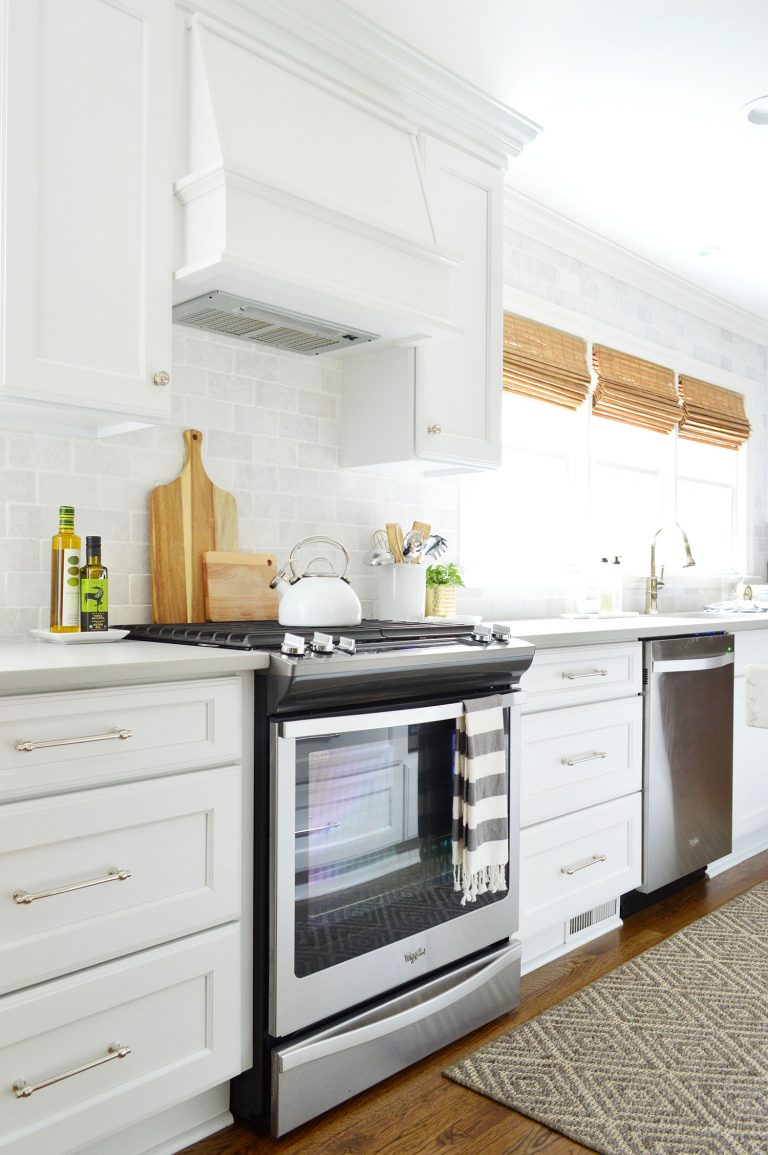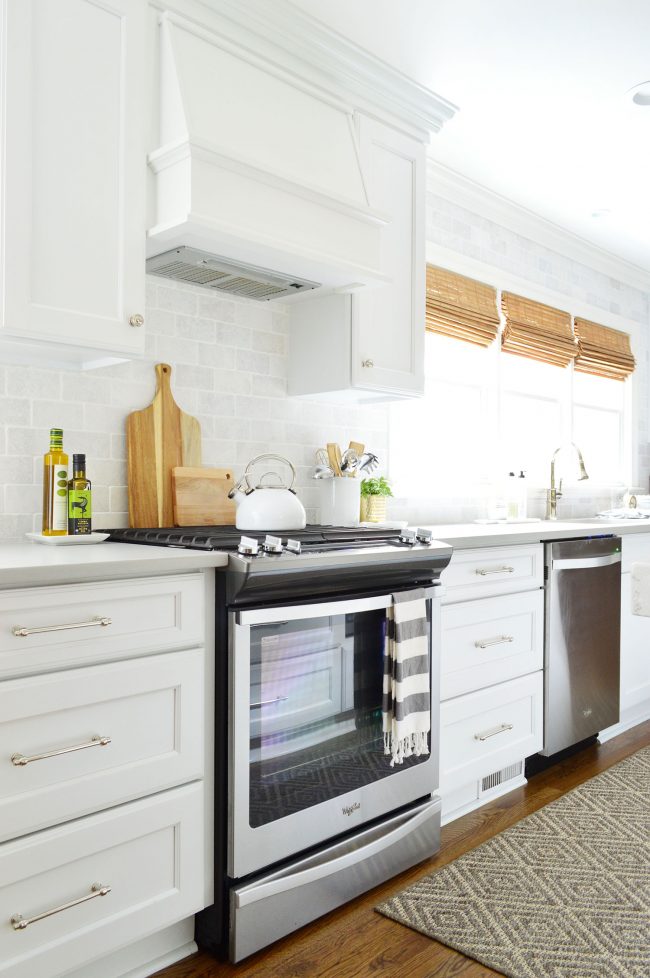 Below are the "White Ice" version of our appliances, which we decided were not the right white color. That fridge even seems too bright next to the cabinets in Whirlpool's own rendering: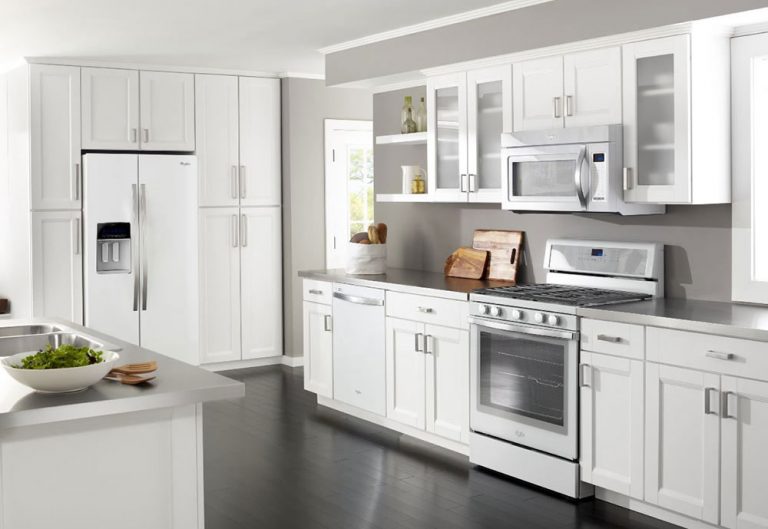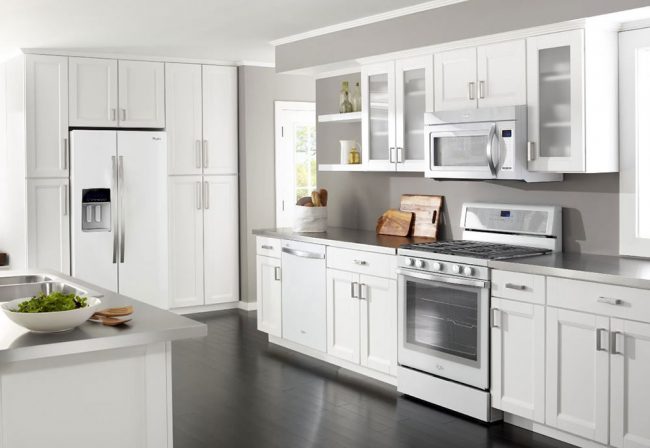 And to see some of the other appliance finishes vying for the crown, here's Viking's Graphite Gray rendered in a wood kitchen:
LG and others are also doing finishes like "Black Stainless" that offer darker options still with a metal finish. Not sure the man bun is selling me on them, though.
We're Digging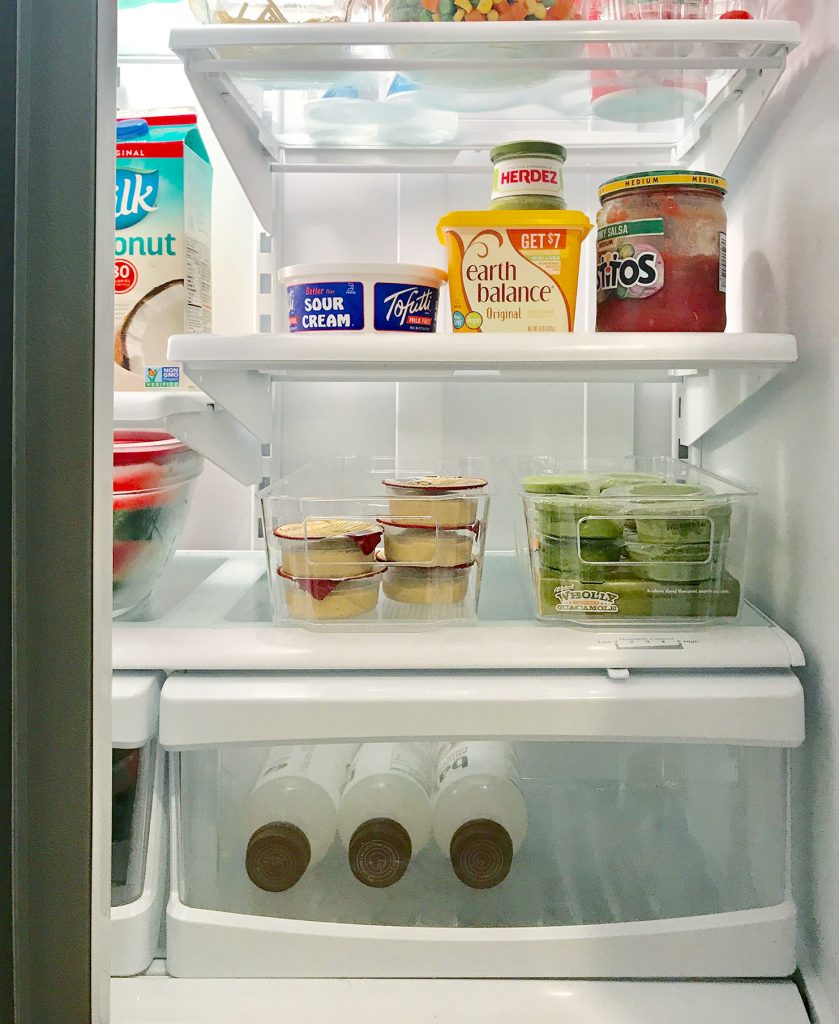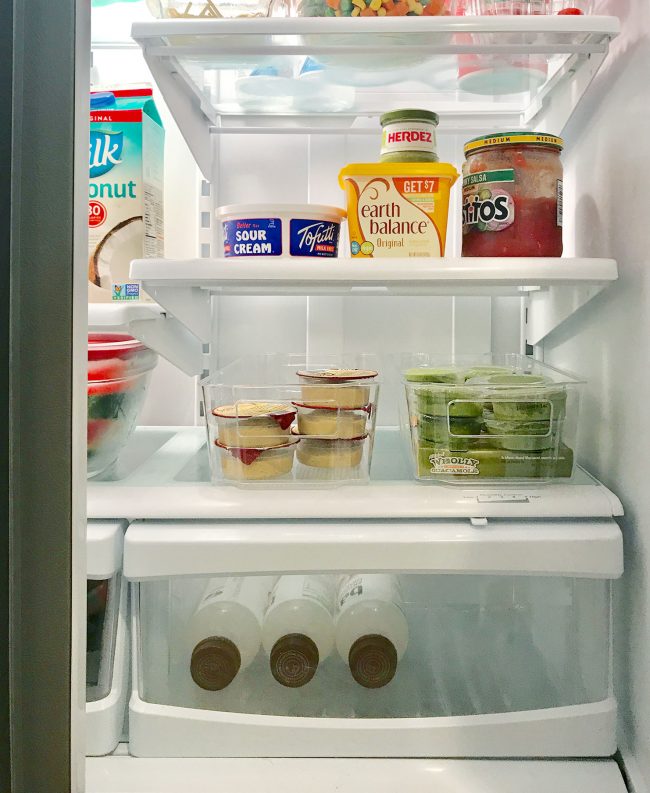 There's a shot of the inside of our fridge, including the bins that we've been using to wrangle our snack cups of guacamole & hummus (the before shot would be them toppled all over in a few different corners and piles). Our fridge isn't usually this sparse, FYI – it's time to get my Clicklist on.
The bins come in three sizes (we have the "Medium" ones).
Here's another good option in case those go out of stock.
IFTTT is the app that I'm digging (it stands for "If This, Then That") because it's sending Instagram photos automatically to Twitter for us.
It does lots of other fun and useful things by connecting your web accounts and smart devices (a sampling of them are showing bel0w). And it's all FREE!
If you're looking for something we've dug in a past episode, but don't remember which show notes to click into, here's a master list of everything we've been digging from all of our past episodes.
And lastly, a big thank you to The Annie Selke Companies for sponsoring this episode. Don't forget to take a peek at Annie's new bed & breakfast, 33 Main, and use code YHL15 to get 15% off any order at AnnieSelke.com/YHL, including bedding, furniture, rugs, and more!

Thanks for listening, guys!
*This post contains affiliate links*