Decorating is incredibly subjective, and everyone has design choices they LOVE and other things that make them feel… I don't know… twitchy? Sad? Hangry? So we're sharing what we're neurotic about avoiding in our own home: like a certain way of arranging furniture and a specific color combo. We're also detailing a range of places to find original art (in an awesomely broad range of prices) and we share a personal update about our beloved chihuahua. Plus, we're revealing our new secret weapon for typos, and – wait for it – the exciting conclusion to the "what computer bag will John get?" saga. WHAT A TIME TO BE ALIVE! Oh, and you get to experience the beauty of Drunk House Love.
You can download this episode from Apple Podcasts, Google Play, Stitcher, and TuneIn Radio – or listen to it below! Then use this page to check out any links, notes, or photos we referenced. Note: If you're reading in a feed reader, you might have to click through to the post to see the player.
What's New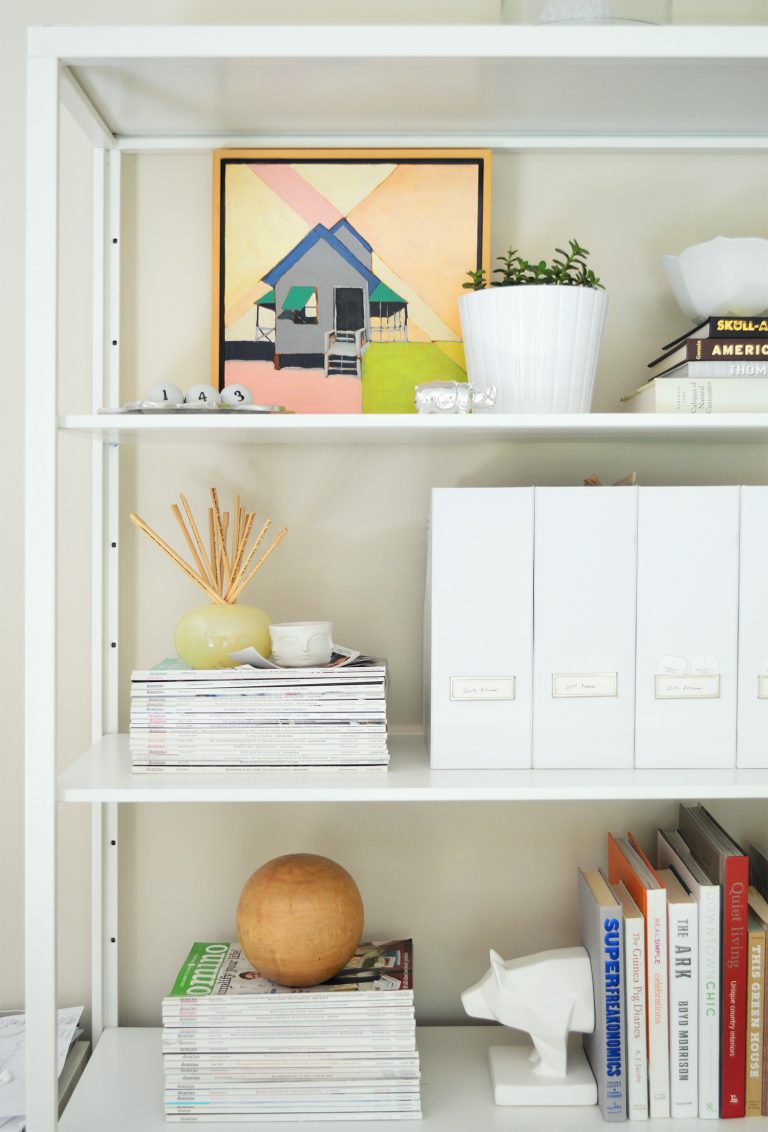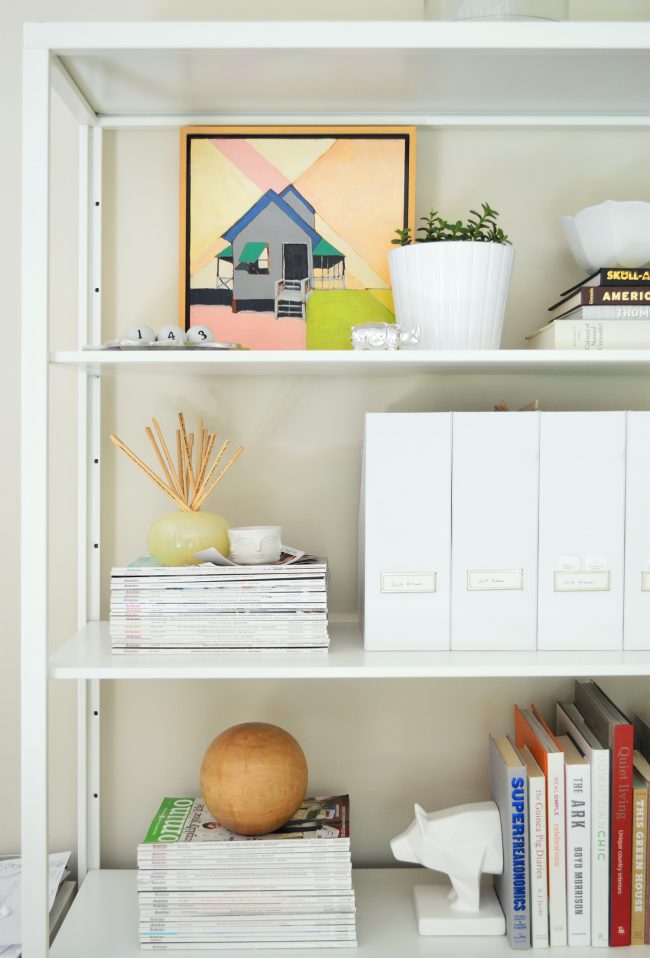 Above is the photo of the painting we snagged from Homearama (that's the showhouse event like the one we did back in 2014). It's from a painter named Rita Driscoll at Yellow Door Art RVA.
And here they are. At $4 a pop, Sherry's pretty giddy about these art finds:
Last but not least, here's Sherry's quick framing of the pages she tore out of July's issue of Real Simple.
We also talked about ways to find or make art really more affordably (when you're in that wall-filling stage, not the refining stage) back in Episode #17.
Here's a pic of Burger (pre-surgery – and not so sure about the doggy ice cream he was offered) where you can see his eye mass that had to be removed. Once he's more on the up-and-up, we'll try to get a shot of him more recovered.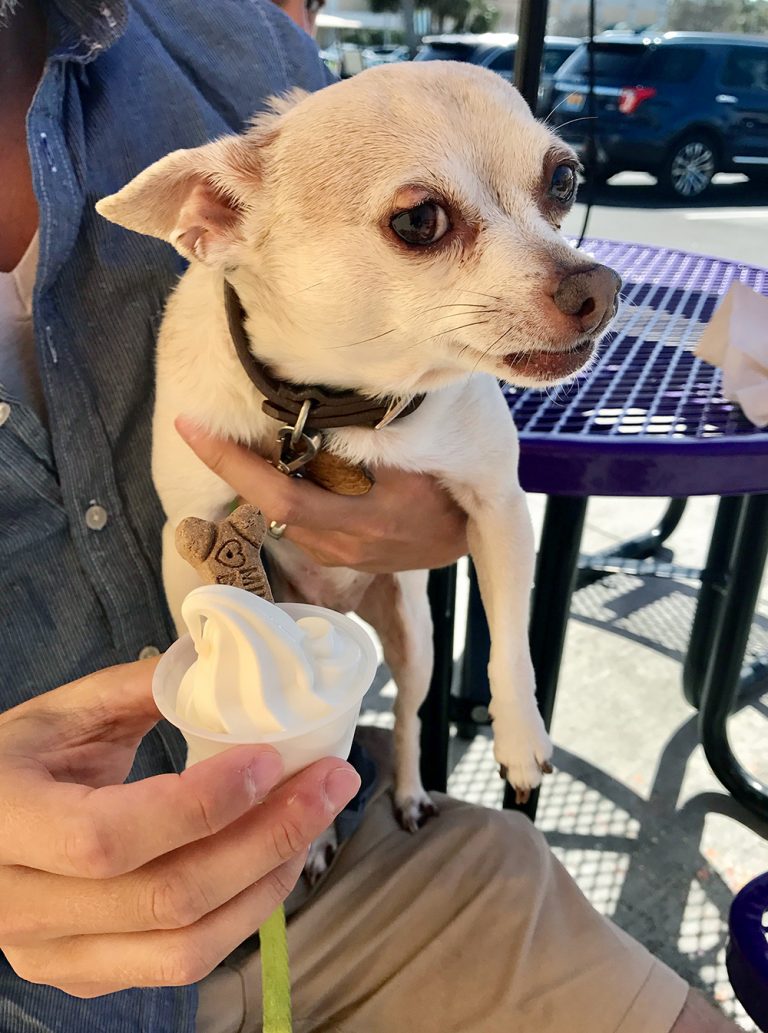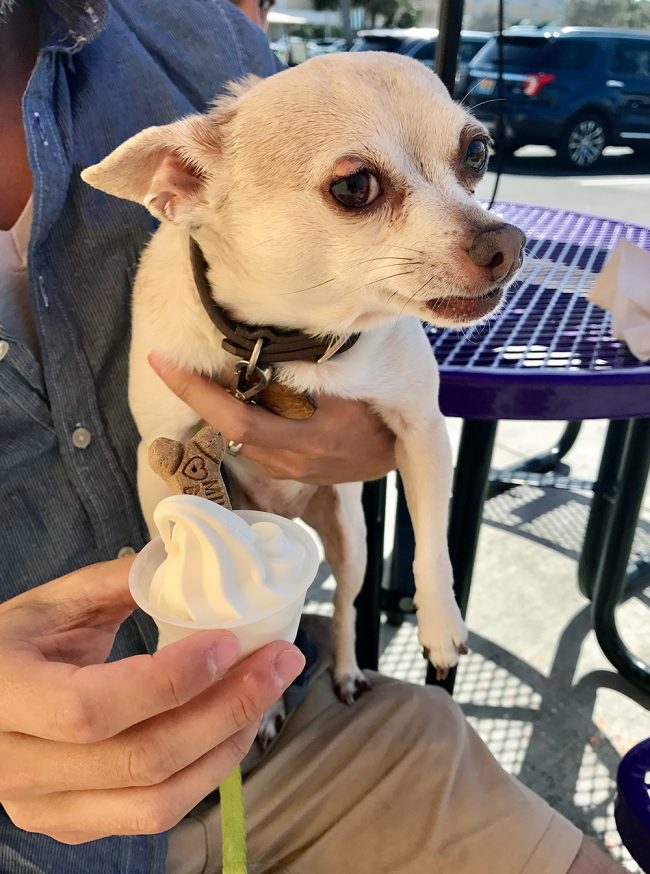 Updates
Here's the bag I got, thanks to tons and tons of recommendations from you guys: eBag's Professional Slim Laptop Bag in Heathered Grey (with an orange interior – in honor of the ol' Jansport backpack). I'll try to remember to get a photo of myself modeling it for you guys when we hit the road with it for our next business trip.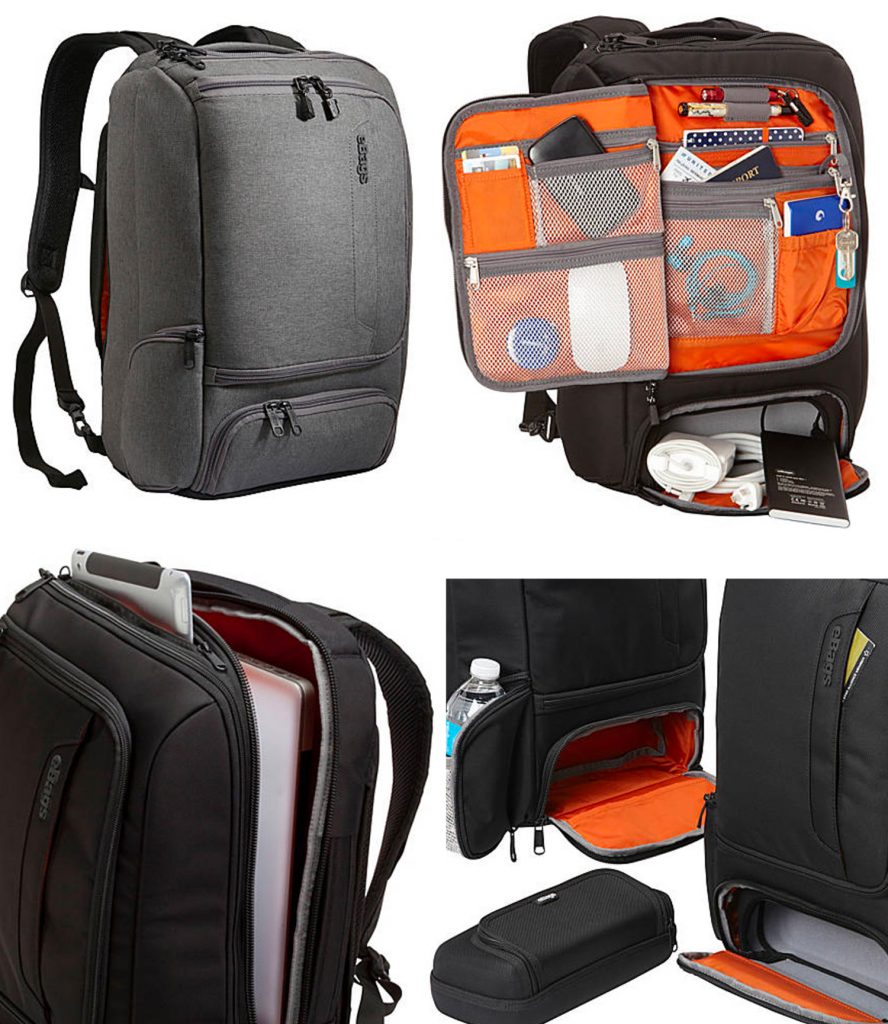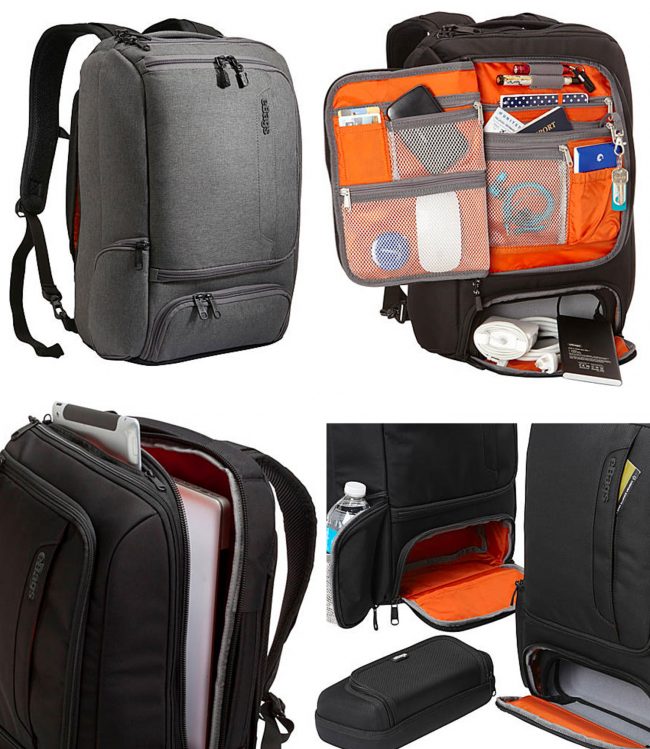 This was the other company that was suggested over and over again: Timbuk2, which also had lots of tempting options.
And since I feel like I've been ragging on my ol' Jansport, I should point out that they've got some sleeker looking laptop-friendly options now too.
What's Not
Here's the full Be on HGTV page where you can see casting calls for various shows – and shame on us for not realizing Love Yurts is already airing on DIY. We clearly have some catching up to do.
Plus, if you wanna pine after a Modpool like us, here's a quick video about them from Woman's Day:
Design Neuroses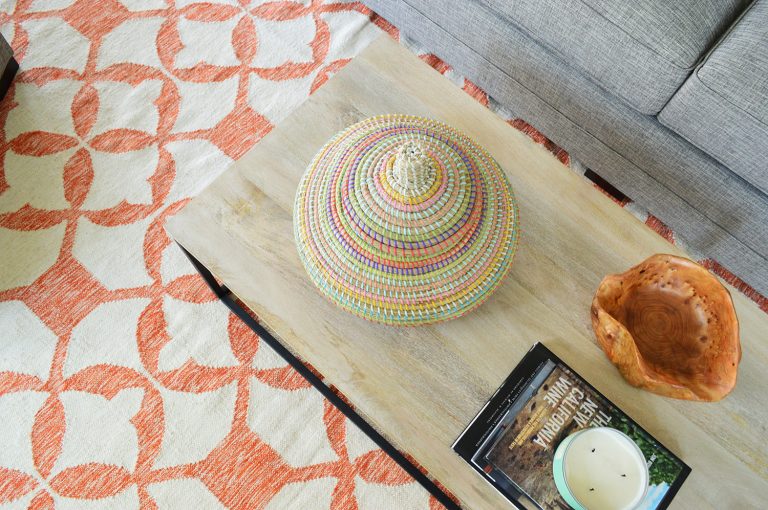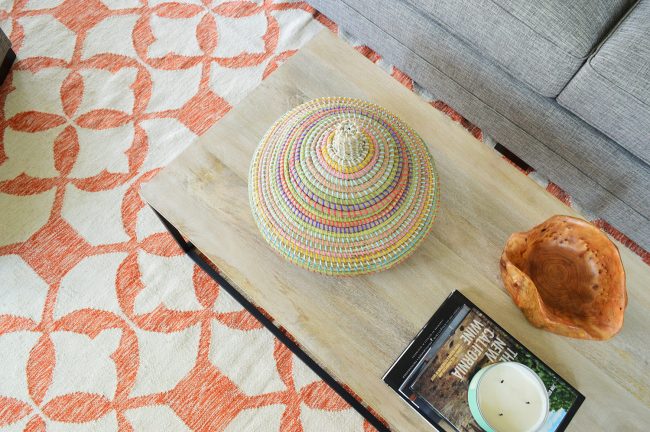 Our showhouse living room (pictured above) is just one small example of Sherry's intense yearning to keep books and frames lined up with the edge of the surface that they're on, as opposed to angled). The irony is the heavily angled photo – ha!
And below is a shot we took last week of the breakfast nook in our beach house (just picture a pendant coming down right in the middle of that doorway.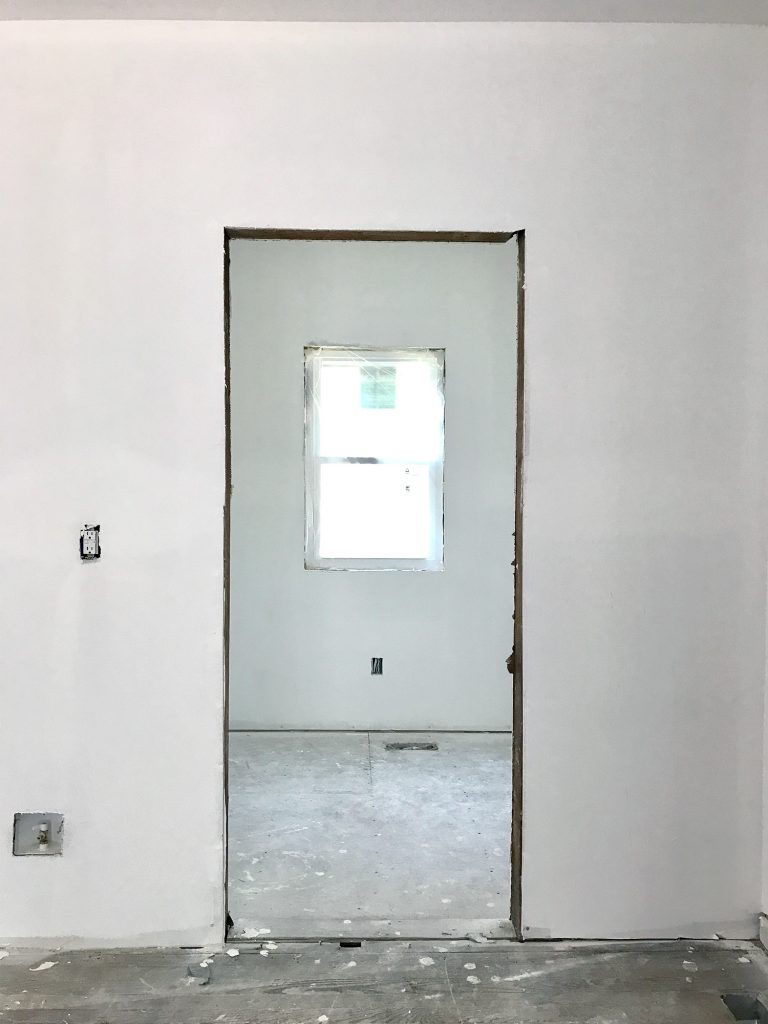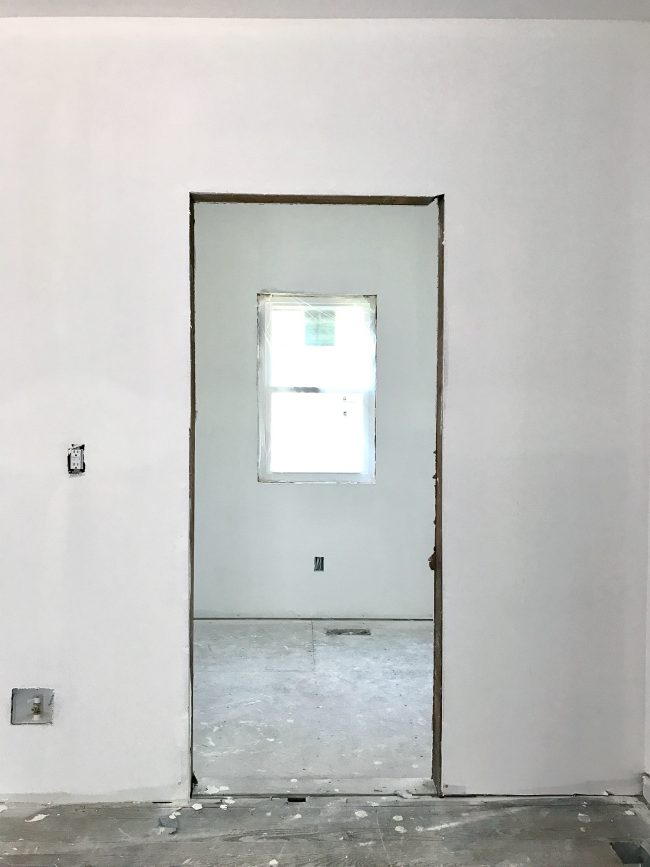 And here's a shot that goes along with our talk about how if the fridge & dishwasher were here it would mean they'd be visible from the front door. So glad we went with this configuration instead.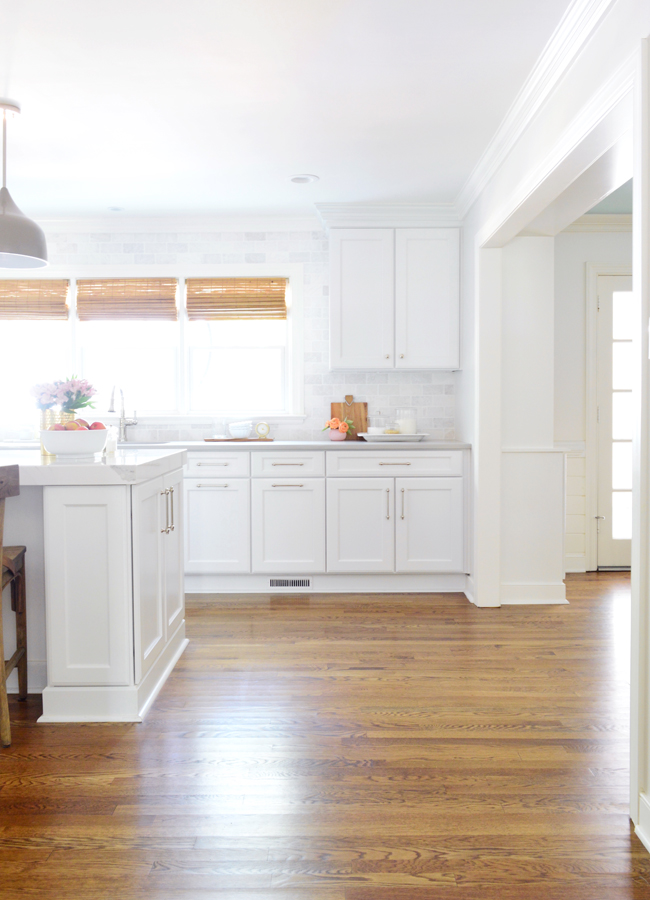 We're Digging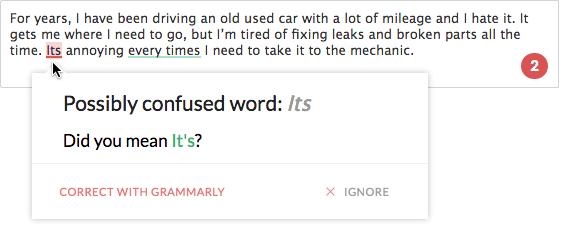 Also, if you're looking for something we've dug in a past episode, but don't remember which show notes to click into, here's a master list of everything we've been digging from all of our past episodes.
And lastly, a big thank you to Thomas Avenue Ceramics for sponsoring this episode. Head over to ThomasAvenueCeramics.com/YHL to shop beautiful tile that's delivered right to your door, and to see Sherry 10 favorites from their collections (some are pictured below). Also, don't forget to use YHL20 to score 20% off your first order.


Thanks for listening, guys!
*This post contains affiliate links*