Here they are, the show notes for Episode #6 of Young House Love Has A Podcast. On this week's episode we talk with Tiffani Thiessen about designing her kitchen, cooking for celebs on her show Dinner at Tiffani's, and serve up a Saved By The Bell inspired decorating quiz. We also dive into a big construction project that John's working on, share an embarrassing realtor blunder, and explain exactly how Nate Berkus has inspired Sherry in the bathroom.
You can listen to it on iTunes, Google Play, Stitcher and TuneIn Radio – or play it below! Then use this page to check out any links, notes, or photos that we referenced.
This page is where we've put all the links, notes, & photos that go along with what we talked about in this installment of our podcast.
What's New
Hey Nate Berkus, We Tried It
Here's what our shower bottles looked like after channeling Nate Berkus and peeling off their labels, complete with our lovely blue tile that's winking back at us. The tube on the top shelf is one of those printed bottles, so there's no label to remove, but it's Sherry's favorite face scrub. In summary: our bathroom still desperately needs a makeover, but our bottles get a B+.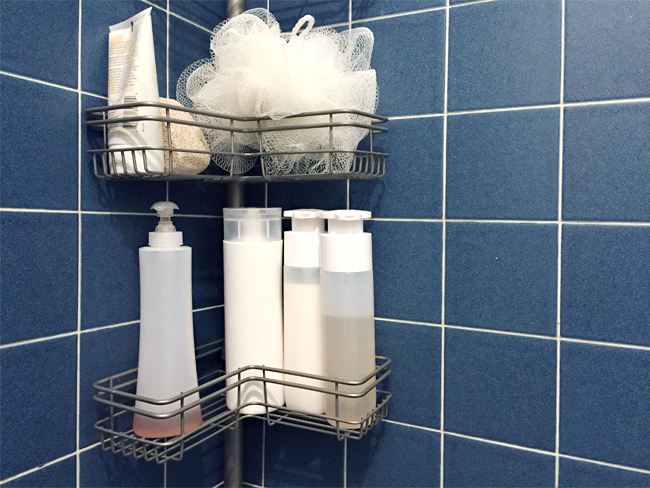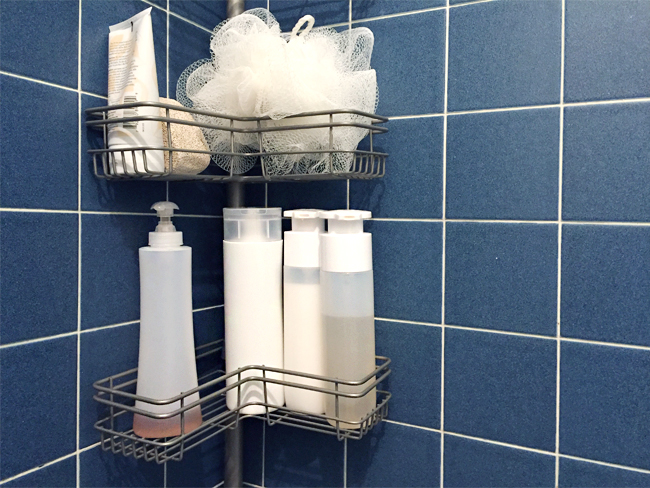 Tiffani Thiessen Interview
You can check out Tiffani's home and more on her website, TiffaniThiessen.com 
You can catch reruns of Dinner at Tiffani's on the Cooking Channel (it also shows up on the Food Network too sometimes), and Season 3 is coming later this year.
Tiffani's house has also been featured in Lonny Magazine and Family Circle. And there's a tour of her son's nursery on her blog. Below you can sneak a peek at her kitchen and her living room.
Also, this hilarious Jimmy Fallon clip that we referenced in the episode is worth your time.
Here are the Saved By The Bell-inspired paint colors we quizzed Tiffani on: Kelly Green, Bell Tower, Lark Green (as in Lark Voorhies, who played Lisa Turtle), Time Out, and Olive to the Max (as in The Max, where they hung out after school). And it turns out there are TWO Bayside paint colors: Valspar's Bayside is actually the teal one, and Behr's Bayside is more of a steel blue color.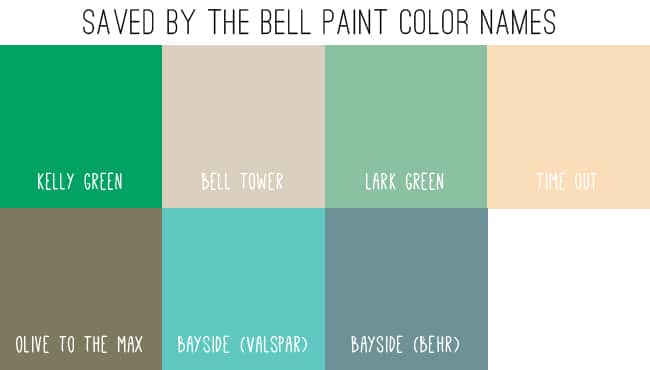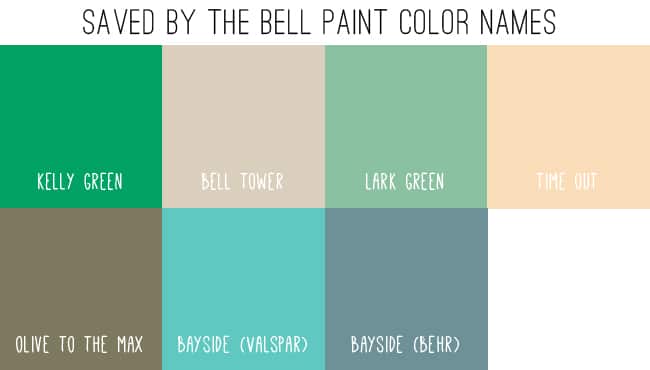 We're Digging
Psst- Looking for something we've dug in a past episode, but don't remember which show notes to click into? Well, here's a master list of everything we've been digging from all past episodes. 
*This page contains affiliate links