What happens when you aren't sure if your current house is your long-term house? And if it's not, how do you know when to stop improving it? We're tackling those two BIG questions, including how the answers affected our own renovating decisions. Also, pretty soon after we shared our mostly-finished master bedroom on our blog, someone tossed a wrench into the room. A big beautiful wrench that snowballed into a bunch of other changes – all of which were totally free. Plus, we talk about what's making our weekday mornings less stressful, and the surprising thing that could lower your home's property value.
You can download this episode from iTunes, Google Play, Stitcher, and TuneIn Radio – or listen to it below! Then use this page to check out any links, notes, or photos that we referenced. Note: If you're reading in a feed reader, you might have to click through to the post to see the player.
What's New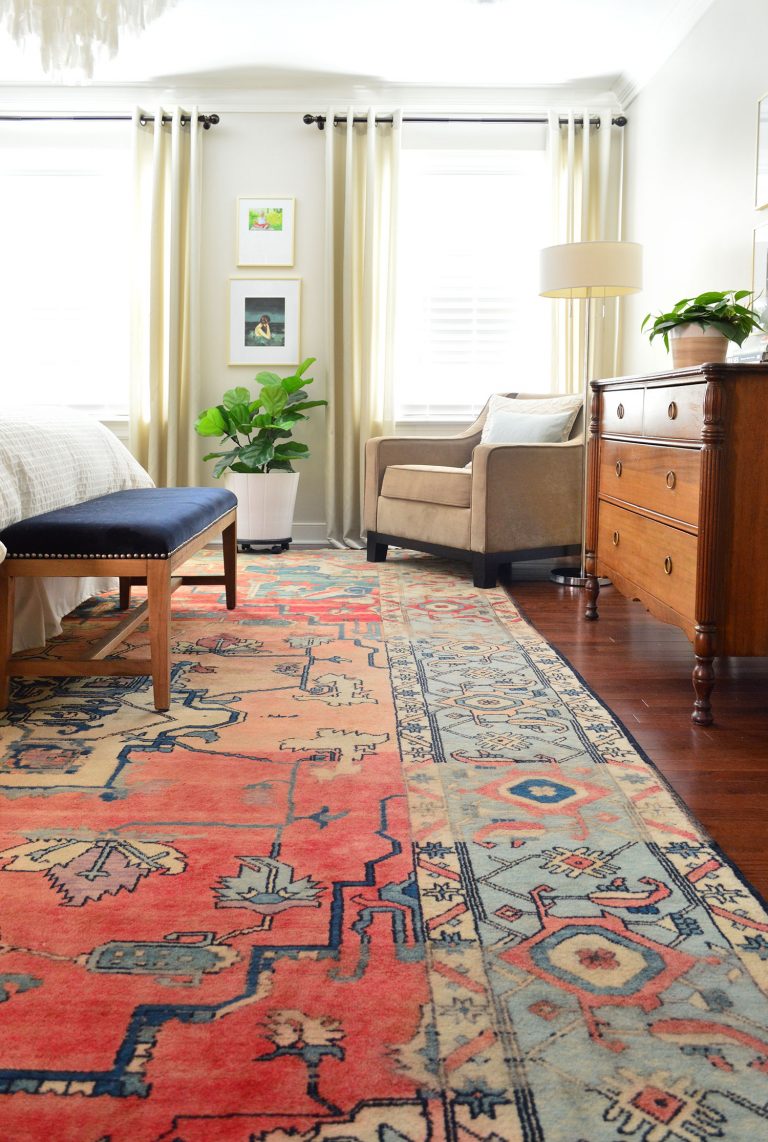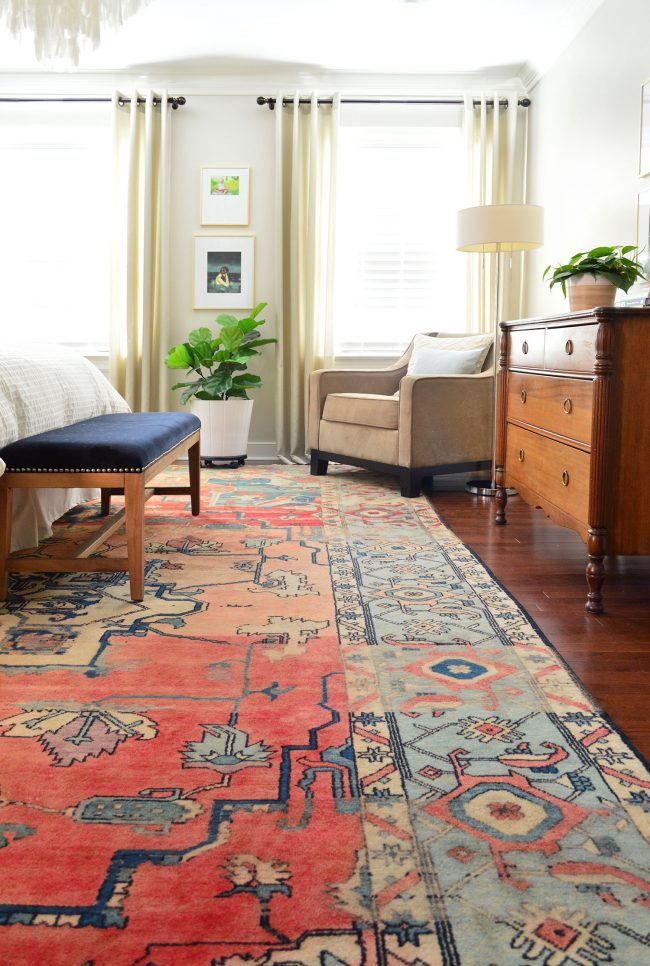 Above is a look at the new rug in our master bedroom. We're planning to take a few more photos and write up a blog post that outlines everything that came in and went out – hopefully by tomorrow!
Back in Episode #45 we first mentioned storing items by function, including the Sharpie in our lunch-prep drawer.
I also mentioned that I've strayed from bulk preparing smoothies (originally described way back in Episode #3). We're still having our green smoothies every morning, I just don't portion everything out beforehand into little baggies.
Here are the reusable Sistema containers that we use for our daughter's lunches – either this side-by-side size or this stacked size, and these cups.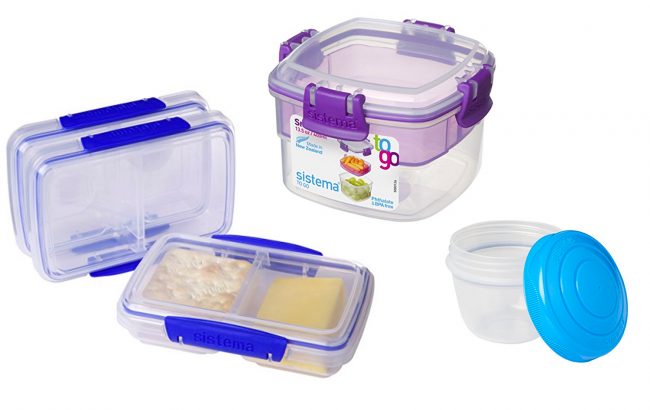 What's Not
Listener Question
If you wanna hear our old (like 2009 old!) response to the "Is this your forever home?" question, just skip ahead to 5:45 in the Blogiversary Q&A video above.
And if you're not familiar with our first house or our second house, I linked those to their respective house tour pages.
We're Digging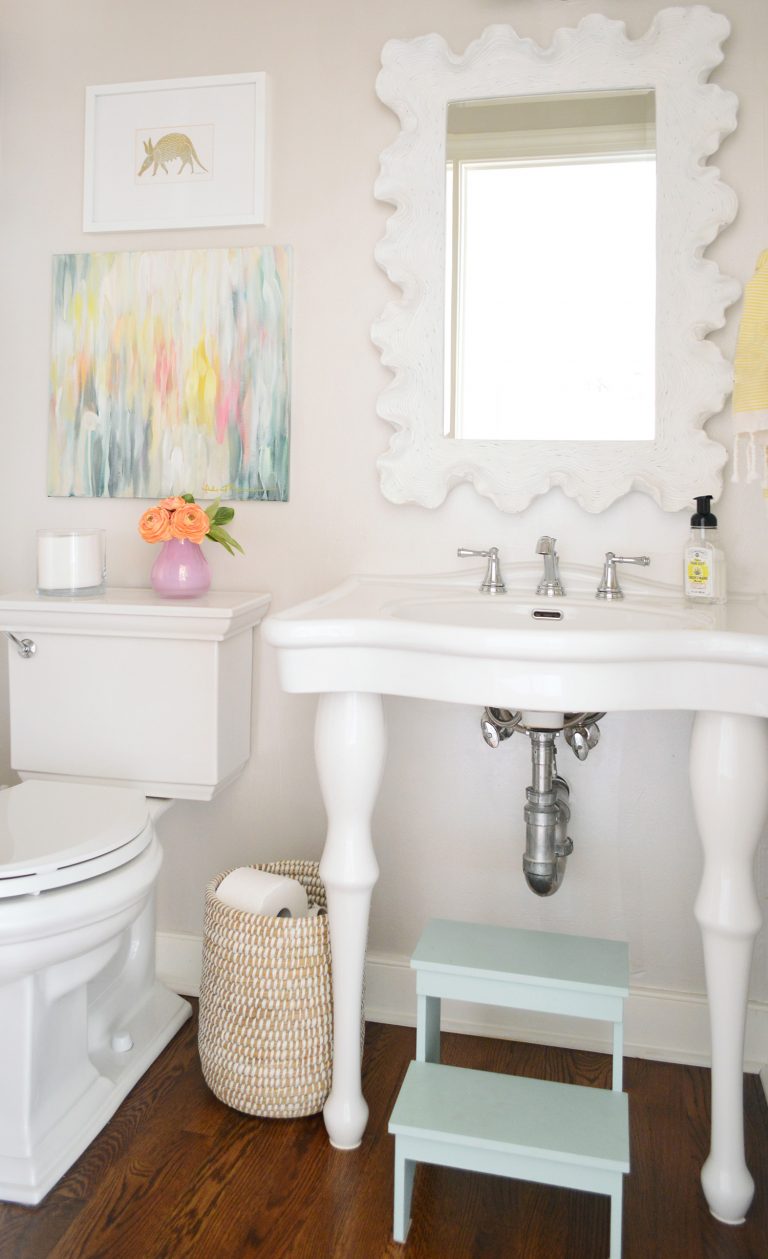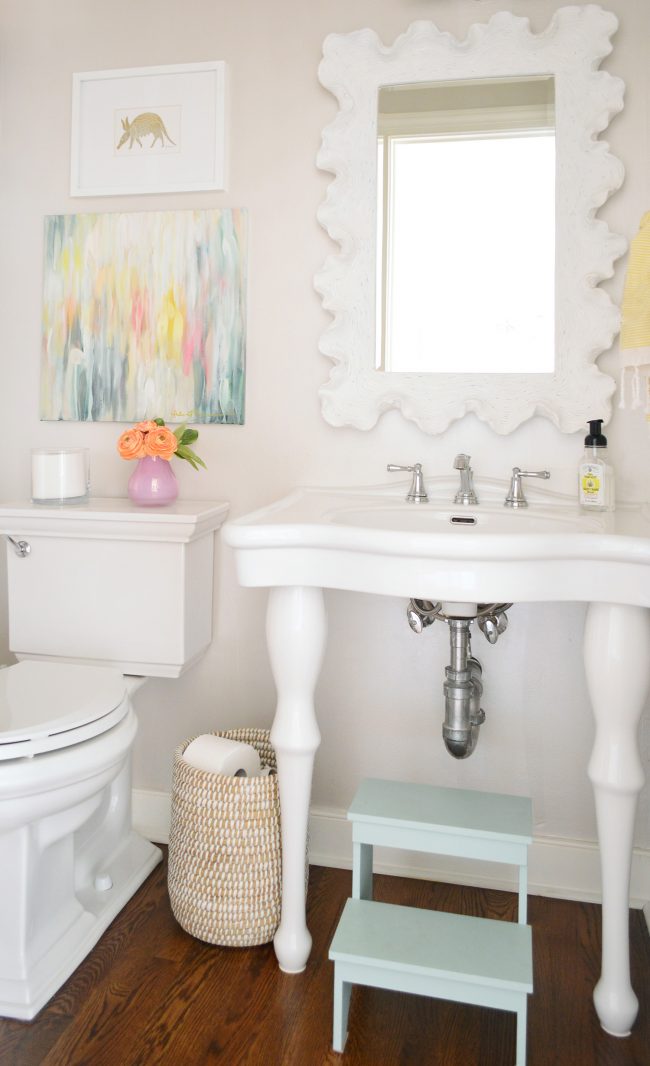 Above you can see two of the "pretty" backup toilet paper holders that we have in our half bath, including the basket on the floor and the glass vessel on the tank.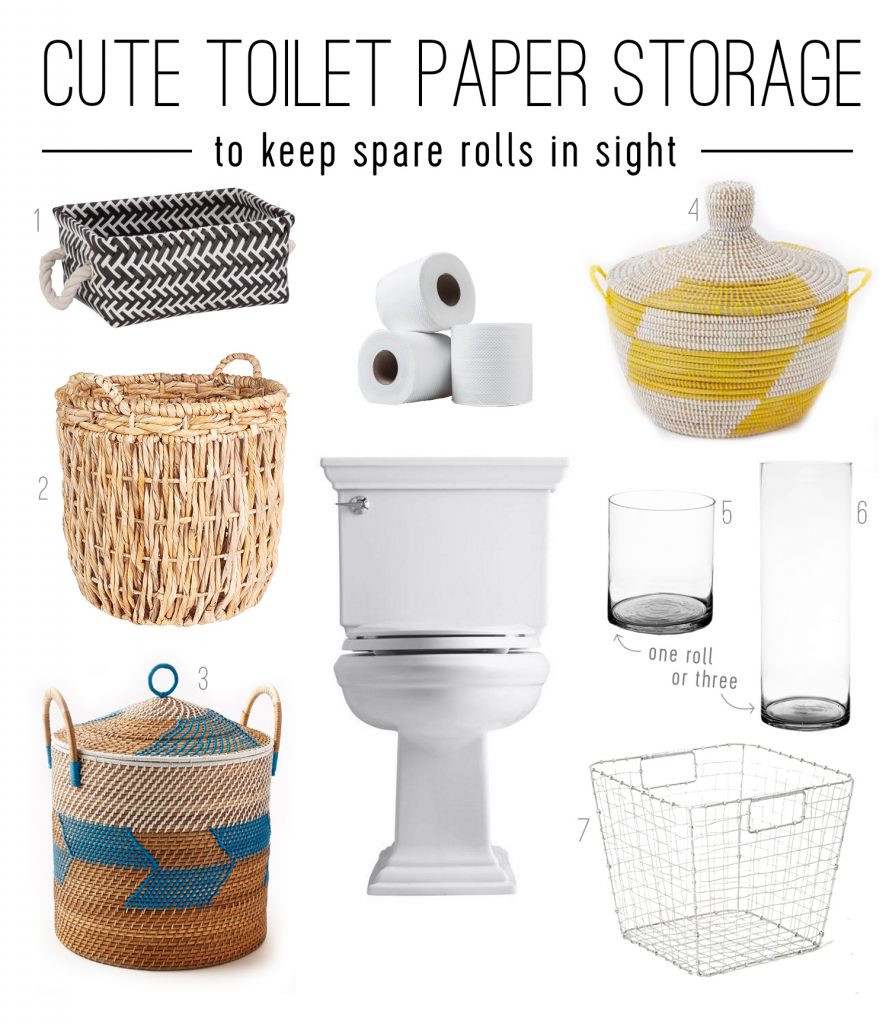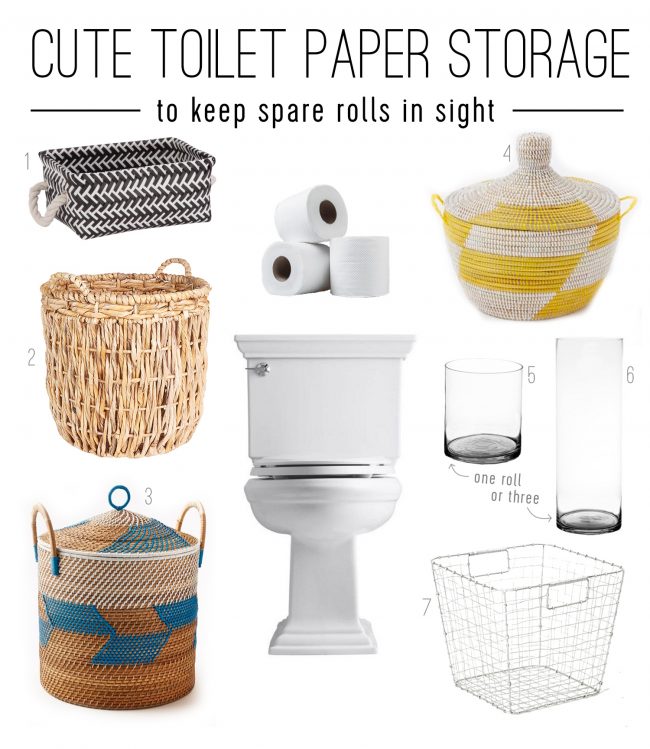 Here's Grand Designs on Netflix for any fellow Americans who want to see what we've been missing out on in Britain all these years!
There are also several episodes on YouTube if you want to take a look that way. You can also get a sense of it from this funny Buzzfeed UK rundown.
Psst- Looking for something we've dug in a past episode, but don't remember which show notes to click into? Well, here's a master list of everything we've been digging from all of our past episodes.


Visit DAP.com/YHL to learn more about DAP Products or call 1-888-DAP-TIPS to get expert advice on your next project or product purchase.
**This post contains affiliate links**