The perks of downsizing continue to show themselves, including a recent realization we had while shopping for curtains and blinds. It was a pretty dramatic contrast of how shopping for this house is different than our previous ones, and it highlighted some exciting freedoms that come along with that. We also take a look at how pandemics of the past have shaped the way our homes look today, including the origin of things like powder rooms, white kitchens, and higher bed frames. Plus, what we really think of our fancy new Frame TV – and can your birthday really help you pick the right plants?
You can also find this episode on your favorite podcast listening app, like Apple Podcasts, Google Podcasts, TuneIn Radio, Stitcher, and Spotify.
What's New
Here's a photo of our new curtains in the bedroom. They're these Emery Linen curtains from Pottery Barn, which are still marked down. We got the Ivory color with the Blackout lining in the 84″ length. Still need to be steamed, but compared to the packing blankets it's a 1000% improvement.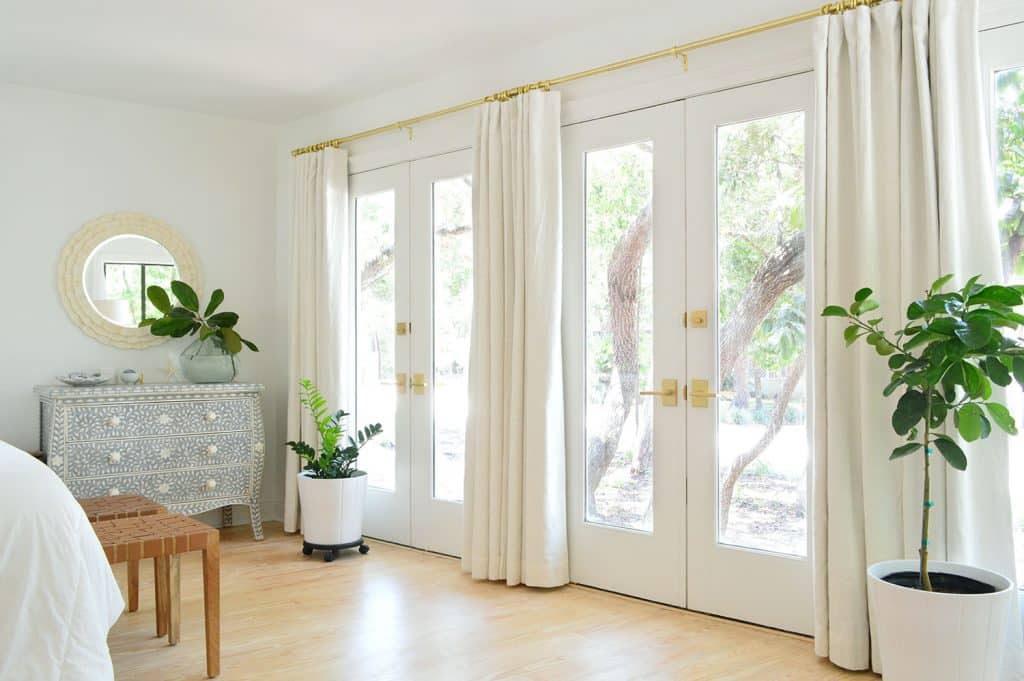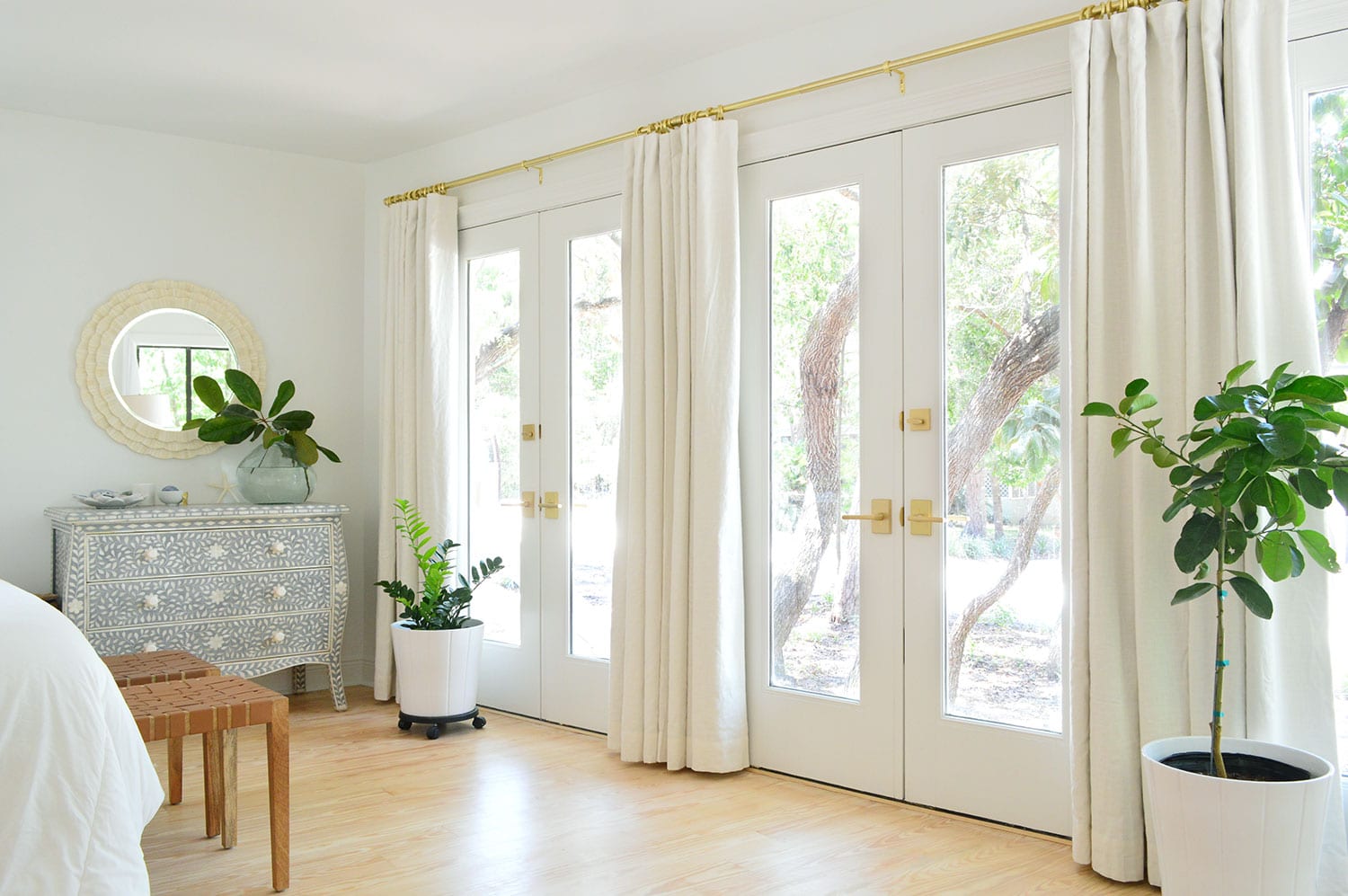 Updates
Below is the YouTube video from Cheddar that shows how past pandemics and hygiene concerns have already shaped the way our homes look today.
You can also hear our discussion about how experts predict coronavirus might impact the way we design homes in the future in Episode #174.
Plus, our deep dive into the history of bathrooms is in Episode #177.
And if you want to read your plant horoscope, check out this article on which plant is the best fit for your astrological sign.
That's Sherry's nerve plant on the left and my purple shamrock on the right, as illustrated in the article. Click those links for more info and photos of them in real life.
We're Digging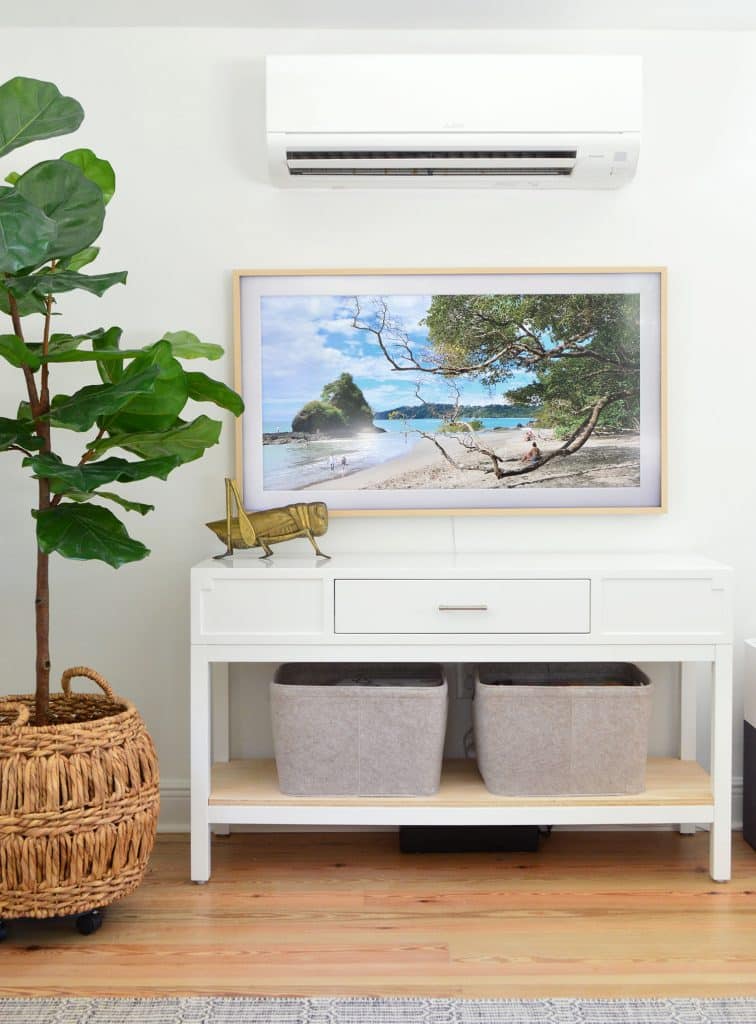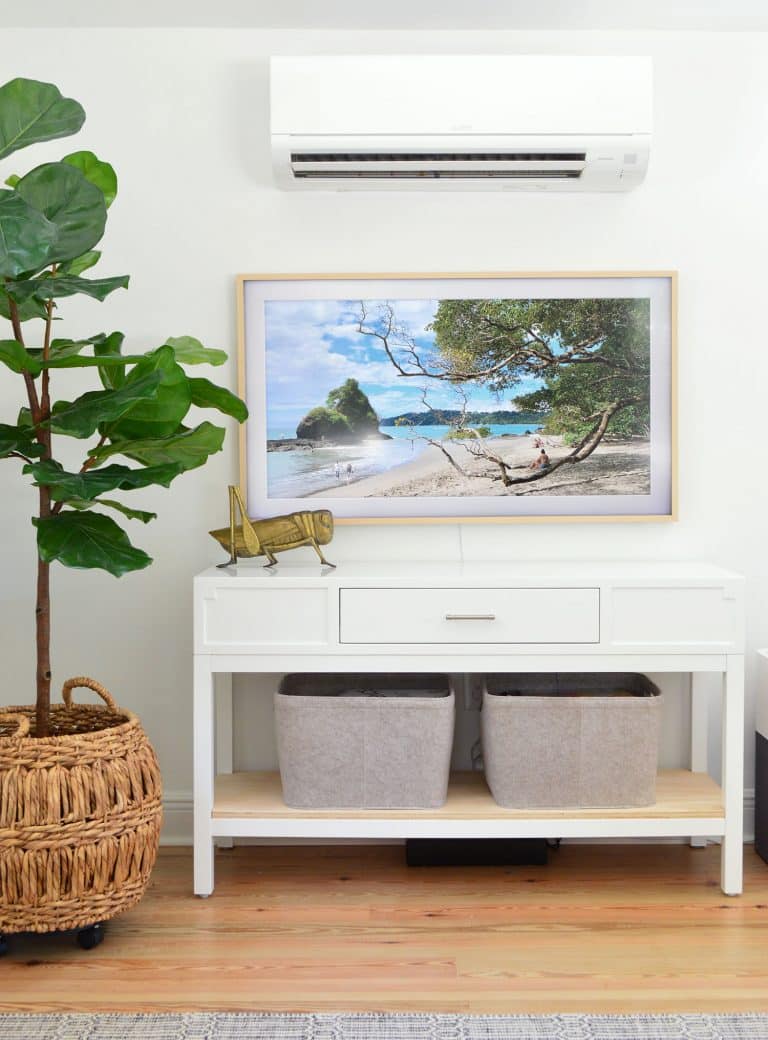 Here's a photo from last week's blog post where you can see BOTH our new Frame TV and the felt baskets Sherry was describing that hold all of our games.
The TV linked above comes with the beige "bezel" but you can also order it without a bezel or you can choose a different color separately.
Also, if you're having trouble getting your photos or artwork to display properly, I found resizing my image to 3840 x 2160 pixels to do the trick.
And here's the trailer to that movie, The Lovebirds, that I found highly entertaining (warning: some NSFW language)
If you're looking for something we've dug in a past episode, but don't remember which show notes to click into, here's a master list of everything we've been digging from all of our past episodes. You can also see all the books we've recommended on our Book Club page.
*This post contains affiliate links*