Amidst all the excitement of getting our brick house painted white last week (!!!) there was some behind-the-scenes stress leading up to the big transformation. So this week we're sharing the realities of a major undertaking like this, including the fears we have about what happens next. We're also talking to a very special guest after she won our hearts and some of yours. Plus, how it feels to have your Instagram account hacked, our new favorite decorating show, and the celebrity that has finally won Sherry over.
You can download this episode from Apple Podcasts, Google Podcasts, Stitcher, TuneIn Radio, and Spotify – or listen to it below! Then use this page to check out any links, notes, or photos we referenced. Note: If you're reading in a feed reader, you may have to click through to the post to see the player.
What's New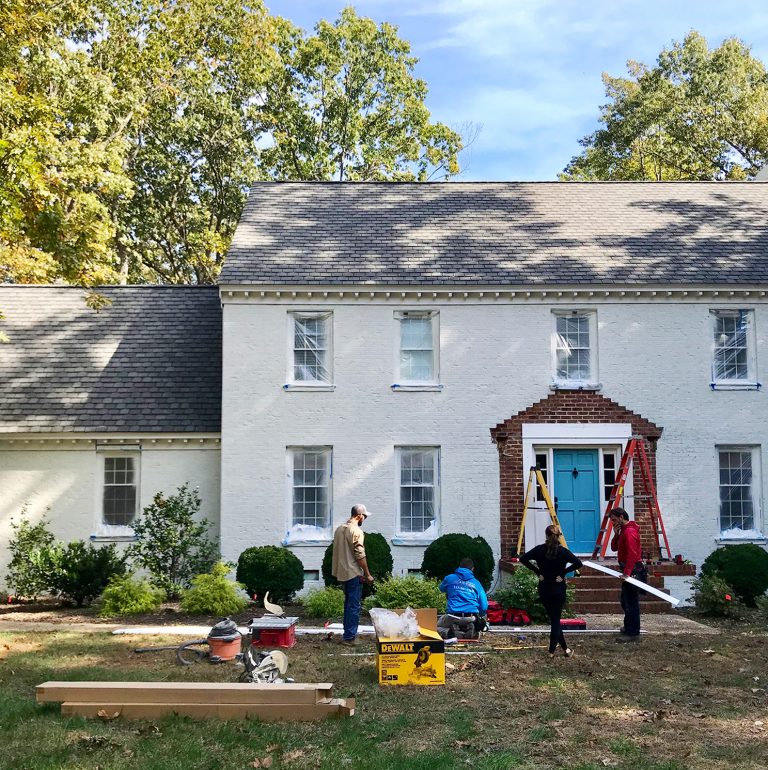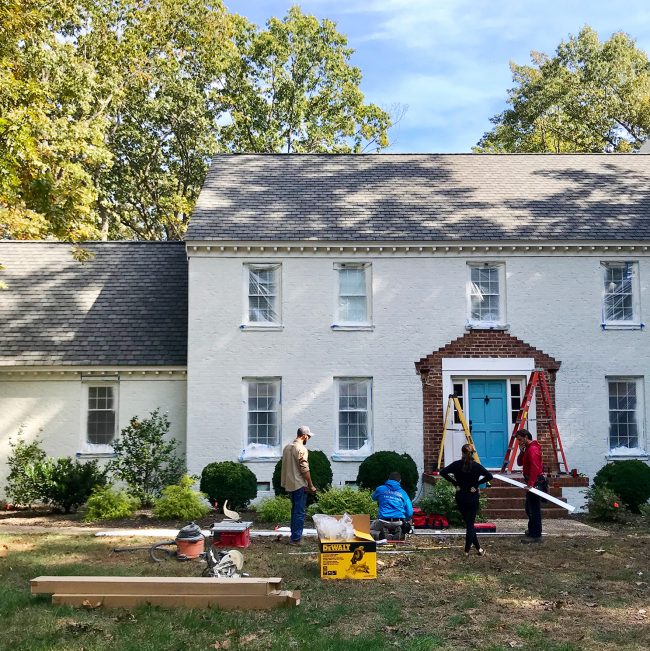 I have to admit, it's a little weird publishing this episode today considering all that happened last week after we recorded it! But next week we'll be sure to share which of our fears came true and what beforehand worries were totally unnecessary. The week went according to plan in many ways… but there were definitely a few curveballs along the way!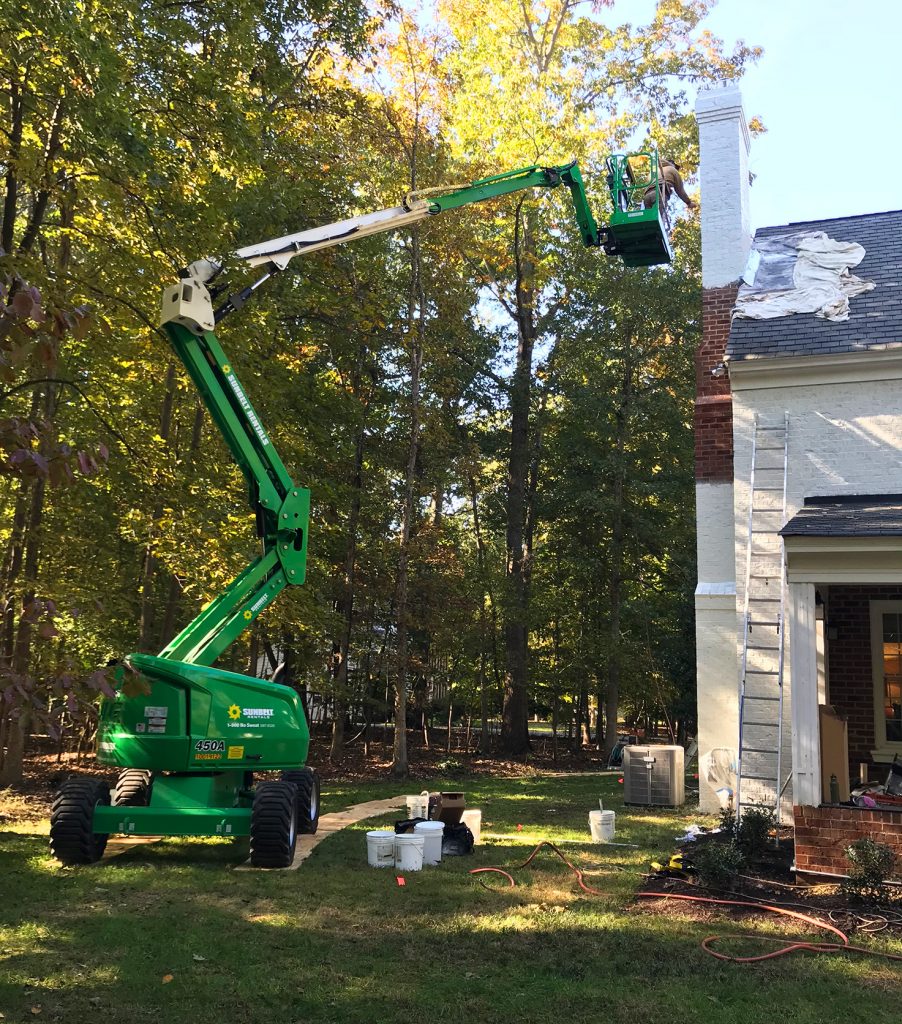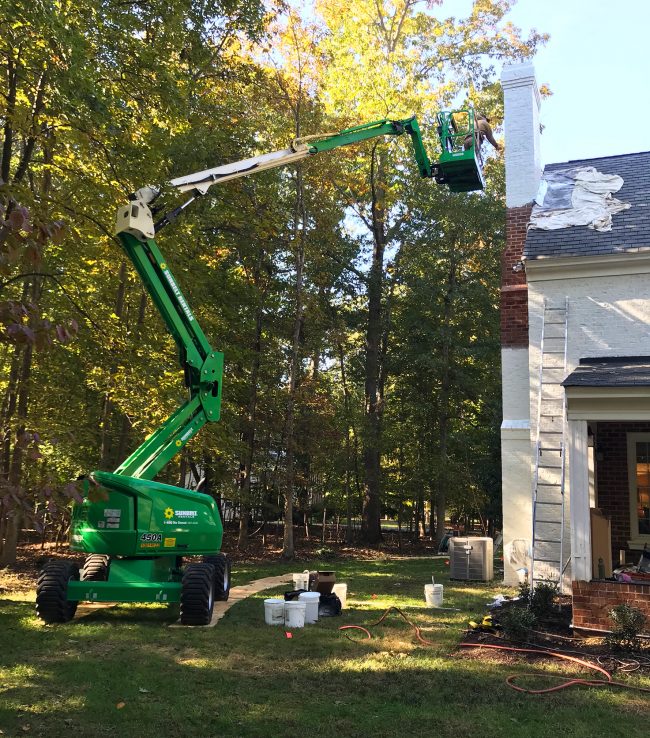 And in addition to next week's episode, we're working on a blog post for this week that will answer many of your burning questions about painting our exterior brick (what we used, who we hired, how much it cost, how long it takes, etc).
And if you missed any of our previous discussions about this project, you can hear us debate the idea in Episode #101 and come to the conclusion to move forward with the plan in Episode #105.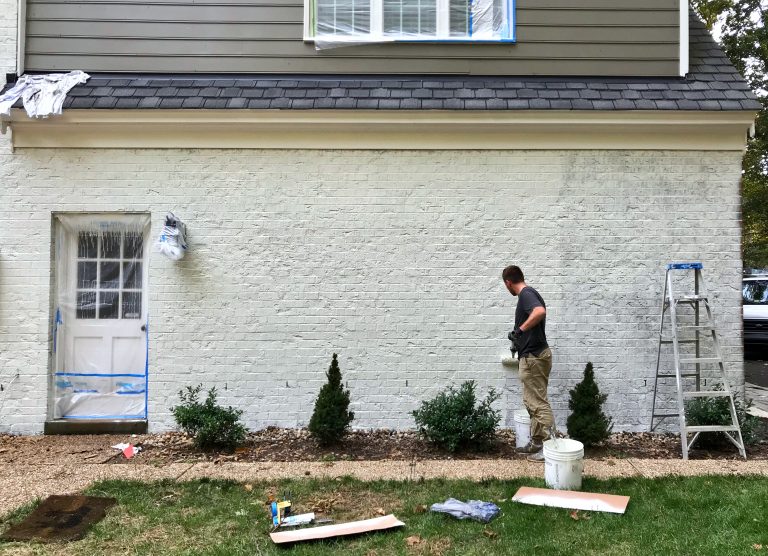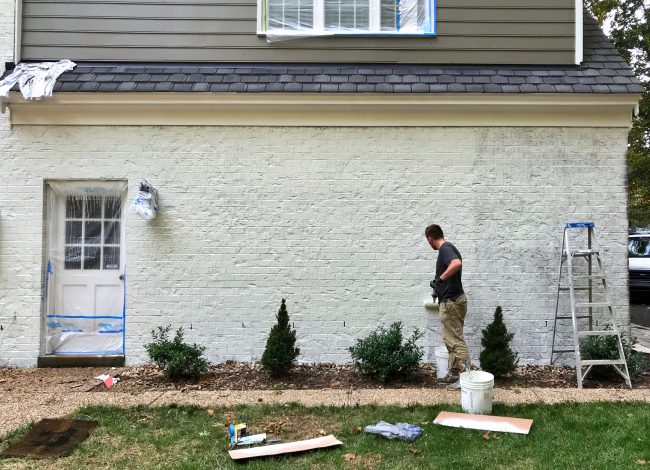 Ellie Interview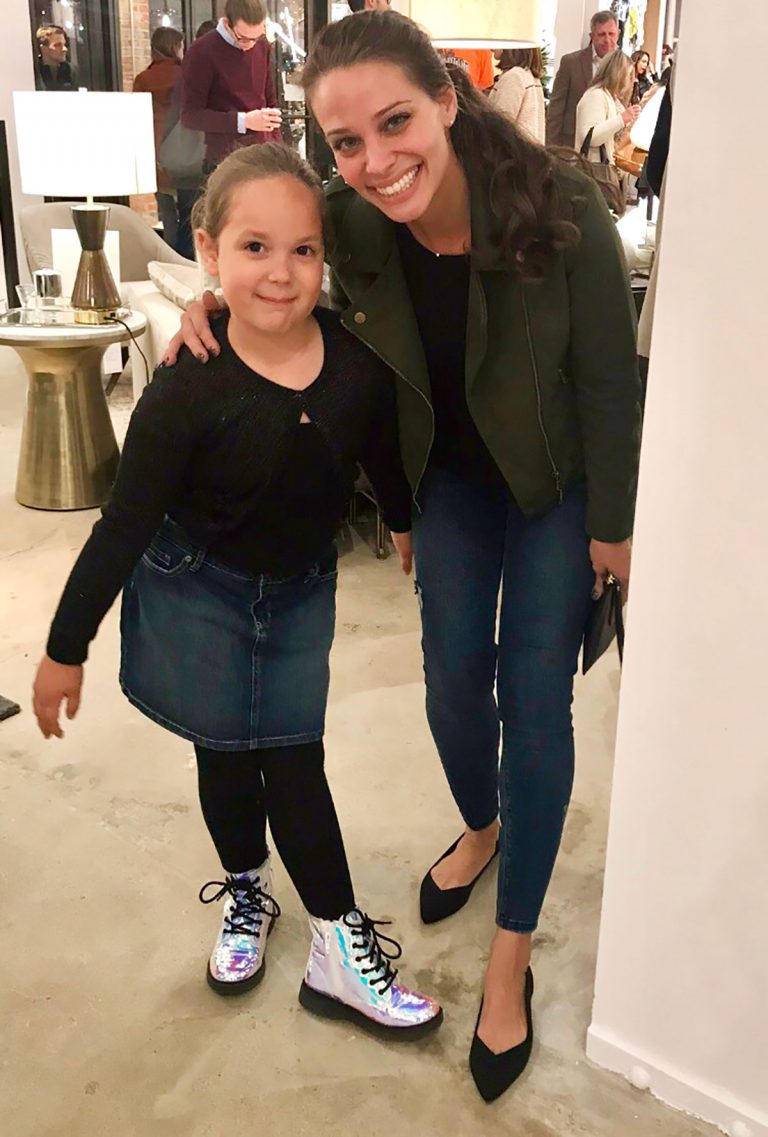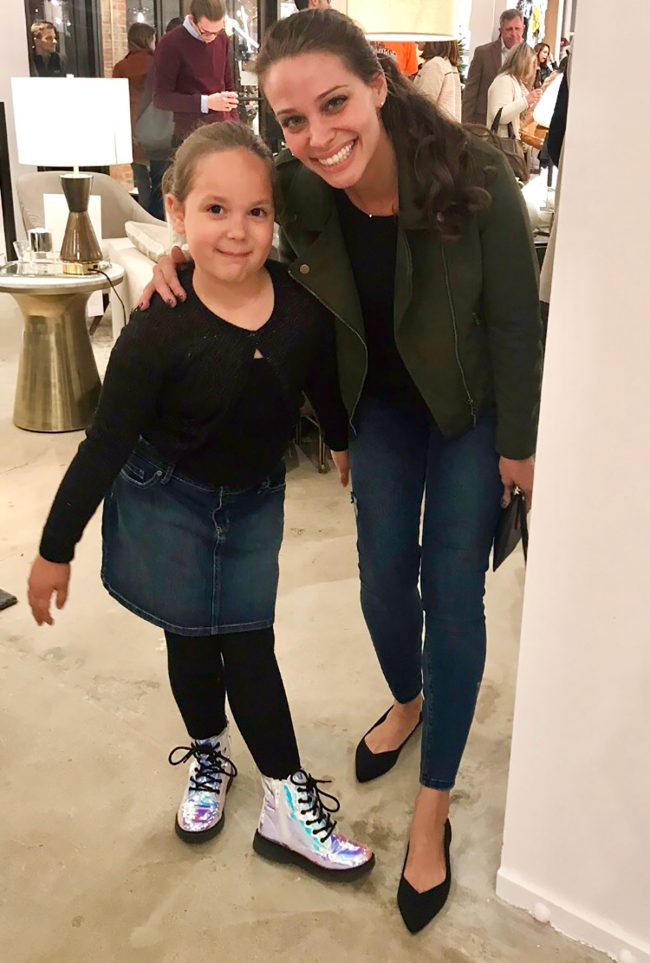 That's Ellie, the sweet 6-year-old we met at our Richmond West Elm Grand Opening event a couple of weeks ago (that's when she introduced herself saying she was wearing black in honor of Sherry, and immediately recognized Sherry's Rothy shoes as the ones she talked about on a past episode).
Just in case anyone's wondering, here's the sound machine we were talking about too. We've got them all throughout the beach house and finally got one for our own bedroom here in Richmond!
And below are the photos Ellie's mom sent us of her pumpkins on the porch.
No word yet on if the light magenta walls are gonna happen :)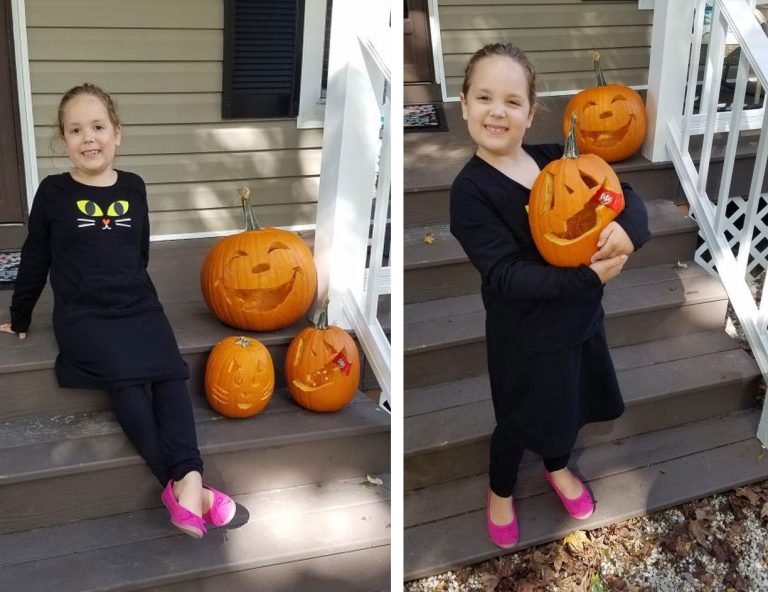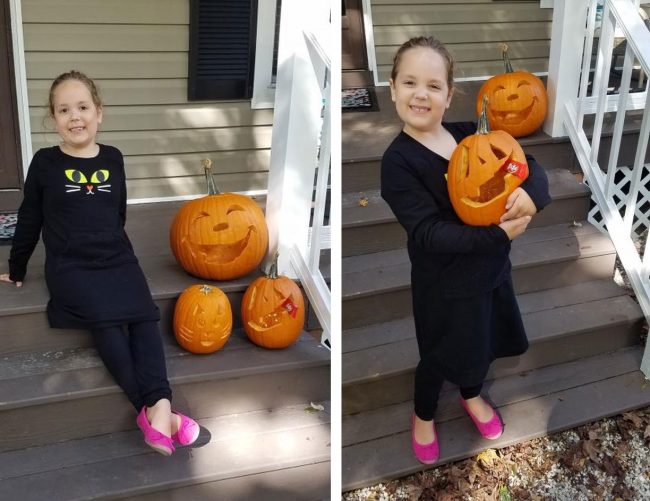 We're Digging
Above is a sneak peek (like a 7 minute peek!) at Get A Room With Carson & Thom, the design show that has been cracking us up (especially Sherry). It gives you a great taste of the humor that's been making it a fun watch, and the room reveals are great too.
Below is a sample of the type of stuff you'll find in Dear Data, the book I've been revisiting lately. It's really fun and beautifully designed, so it's entertaining to just flip through or really dig into the data. And this is the journal version they recently released if you're inspired to start a project of your own.
If you're looking for something we've dug in a past episode, but don't remember which show notes to click into, here's a master list of everything we've been digging from all of our past episodes. You can also see all the books we've recommended on our Book Club page.
And lastly, a big thank you to Universal Furniture for sponsoring this episode. You can enter to win $5,000 in new dining room furniture at UniversalFurniture.com/YHL and get up to 15% off retail now through November 12th. Really guys – don't forget to enter! Because one of our listeners has won these contests every single time… and it could be YOU.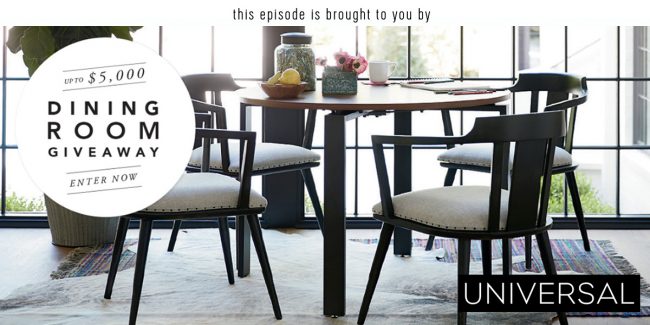 Thanks for listening!
*This post contains affiliate links*