Check your mailboxes, swing by the newsstand or, well, come to Richmond (ok, maybe that's too much to ask) because our very first article in R Home magazine has made its debut!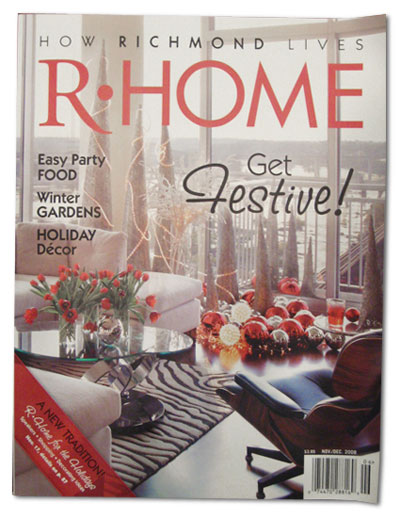 As we mentioned last month, the fine folks over at Richmond's favorite shelter pub invited us to become regular contributors. So starting with this Nov/Dec issue, you can check out our "Try This" column that's full of fresh and simple DIY decorating ideas. For this holiday issue, we're offering up new and unexpected ways to decorate with a true classic: Christmas ball ornaments.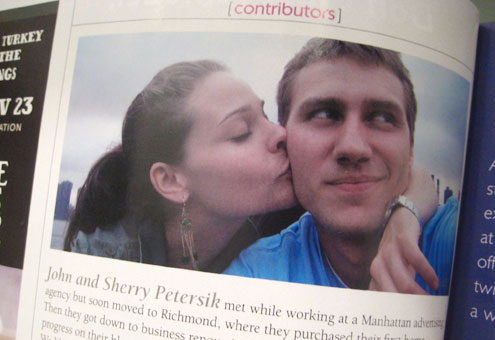 And if you don't live in Richmond, don't worry. We'll bring you all the ornamental details once we get closer to the holiday season. The only thing you'll miss out on are the fancy, professional photos which, I can't lie, are pretty sweet. But we snagged a bunch of our own pics from behind the scenes to share each and every festive idea, so stay tuned…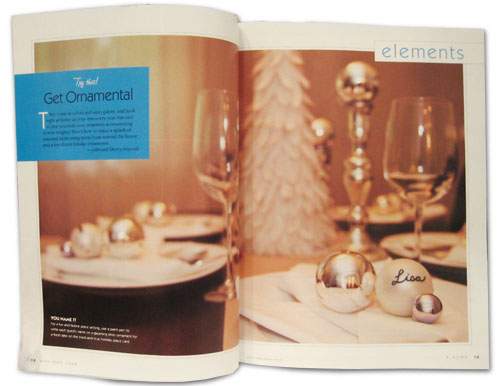 Oh, and if you're here thanks to the article – welcome! Kick your shoes off and stay a while. Make yourself right at home.