I bet you're wondering why we broke out the Christmas decorations early this year…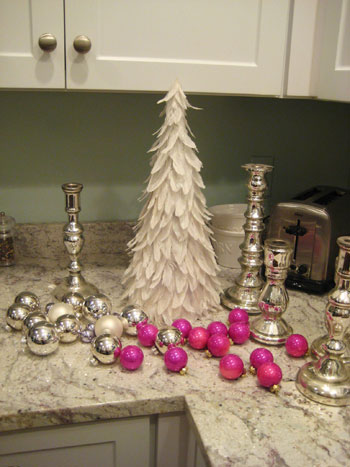 Well… we're thrilled to announce that we've been offered a regular column in R. Home magazine, Richmond's bi-monthly, stylish home design mag. After stumbling upon our blog last spring and featuring our before & after story earlier this summer, they kindly invited us to contribute on a regular basis – starting with the upcoming holiday issue (now do the ornaments make sense?).
We're totally excited about our leap from digital to glossy and are ready to get our feet wet outside of the blogosphere. And judging by how smoothly the unseasonably festive photoshoot went this week, it should be a pretty cool gig.
The issue arrives in mailboxes and on newsstands 'round here in November. But don't worry, all of you non-Richmonders can still catch all of our holiday content right here online… that is, once it gets a little bit colder out.